Best Time to Visit Ukraine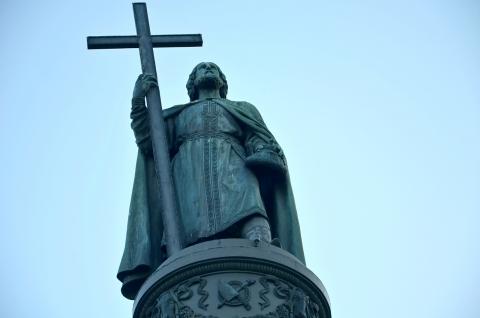 Ukraine is the second biggest country in Europe. Relief of the country is mostly plain only in western regions there are Carpathian Mountains. Southern part of Ukraine is washed by the Sea of Azov and the Black Sea. Recreational potential is focused on coasts and in mountains, though cultural and natural sights are diverse too.
The country lies in the zone of temperate continental climate with warm summer and cool winters. In general weather in South-western regions is milder than in north-eastern. Exhausting heat or severe frosts are rare, though some summer days may be hot and temperatures below freezing are common for winter.
Season and Off-season
Contents: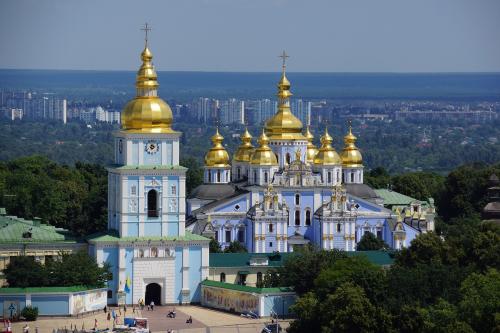 Peak of tourist season in Ukraine is in summer, when people go to the sea. On the other hand the country attracts travelers with low pricing, so there's reason to visit it in any time of a year. Also there are numerous spa and ski resorts in Ukraine. And don't forget about cultural heritage that includes remains of Byzantine Empire.
Ukraine has enormous amount of unique points of historic and archaeological interest, masterpieces of architecture and breathtaking natural wonders. Working hours of those sights have nothing to do with weather, but visiting them is more comfortable with great weather. Summer may be pretty hot in the country, so it is better to schedule tour on time between mid-May and mid-June of September to mid-October.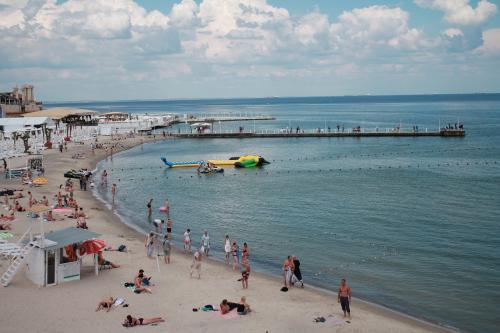 Official start of beach season on coast of the Black Sea is in May, but actual gathering of tourists begins in June when water in the sea warms up to 21-24 °C (70-75 °F). In July resorts are crowded with locals and foreigners. In August the sea is warmest with around 26 °C (79 °F). Though there is also a jellyfish migration in August. Beach season lasts to mid-September. The Sea of Azov is shallower than the Black Sea (actually it is the shallowest sea in the world) thus it warms up faster.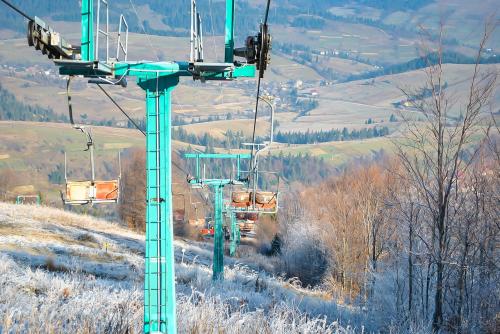 Also there are several ski resorts in Carpathian Mountains. They are up and running from late November to mid-April. Average temperature for this season is slightly below freezing, but it may drop way down to -20 °C (-4 °F) for couple of days, but in general weather is great for skiing.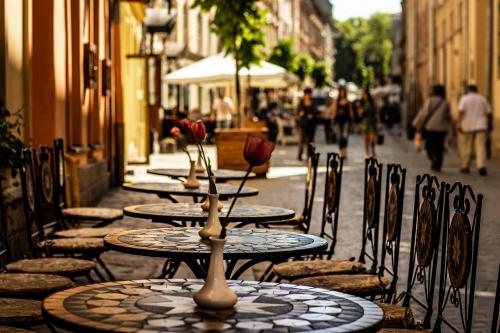 Best time for health related recreation matches best time for sightseeing. Late spring and early are warm enough and relatively dry, so weather as well as crowds or high pricing won't bother visitors of numerous spa resorts.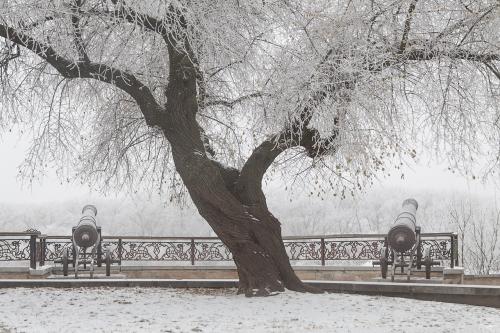 Actually there is no complete of season in Ukraine, but majority of visitors are attracted by seaside vacationing (and pricing), so reduction of tourist influx occurs between October and mid-April. It is the coldest and rainiest/snowiest time in the country.
On the other hand adherents of affordable skiing as well as eager travelers are heading to Ukraine during this exact period.
Kiev
Jan
Feb
Mar
Apr
May
Jun
❄
❄
☔
⛅
⛅
⛅
-1°C
31°F
-1°C
31°F
3°C
37°F
7°C
45°F
12°C
54°F
16°C
60°F

1.7"

1.6"

1.4"

1.8"

2.2"

2.5"

-
-
-
⌘
⌘
⌘
Jul
Aug
Sep
Oct
Nov
Dec
⛅
⛅
⛅
☔
☔
❄
17°C
63°F
17°C
62°F
14°C
56°F
9°C
48°F
4°C
40°F
1°C
34°F

2.7"

2.8"

1.8"

1.8"

2.1"

1.6"

⌘
⌘
⌘
⌘
-
-
❄ - cold; ☔ - rainy; ⛅ - comfort
t° - average; inch - precipitation
⌘ - excursion
Water Temperature and Seasonality
Odessa
Jan
Feb
Mar
Apr
May
Jun
4°C
39°F
3°C
37°F
4°C
39°F
9°C
48°F
16°C
61°F
22°C
72°F
-
-
-
-
-
⛱
Jul
Aug
Sep
Oct
Nov
Dec
24°C
75°F
24°C
75°F
21°C
70°F
16°C
61°F
11°C
52°F
3°C
37°F
⛱
⛱
⛱
-
-
-
t° - average; ⛱ - beach