About
Welcome to "Seasons of the Year"!
This website is about seasons, climate and weather, with generalized views of the temperature and climate of each season and month in countries around the world.
Subscribe to the official YouTube channel "Seasons of the Year" of our website.
Contents
Seasons
Spring, Summer, Autumn and Winter.
Pages about every season on Earth.
World
Europe, Asia, Africa, America, Australia and Oceania, as well as Antarctic.
Countries describe the weather, climate and temperature of each season of the year and month, as well as a list of major holidays in each season.
Nature
Sounds, Art, Poems, Quotes and Education.
About each season in nature and city life: the sounds of the seasons, art, poems, quotes and a little education.
Publications
The publications were created by the authors of our website. Season information is based on generalized views of average climatic characteristics for a specific geographic region. Of course, over time, information can be changed. If you find any inaccuracies, please report this by feedback in the contacts section.
Information and links
The climate data provided on the website carries approximate climate information in recent years.
The data are summarized for a general idea of ​​the seasons and are oriented from more accurate data from the following web services:
climate-data.org
pogoda.turtella.ru
eurokurort.by
The data may vary slightly, as they are averaged and rounded for the convenience of perceiving information about the seasons. We recommend that you navigate the exact representations of climate data on these web services.
Photographic Images
Photographic images in publications on the website were used under the CC0 Creative Commons license.
Images are thematically selected from open sources licensed with Creative Commons:
pixabay.com
commons.wikimedia.org
Many thanks to all these authors for their real creativity, which we can freely see.
When using materials
When quoting and using materials from the website, please provide a link to the page. As an indication of the author, you can specify the name of the project "Seasons of the Year" or the name of the site SeasonsYear.com.
About me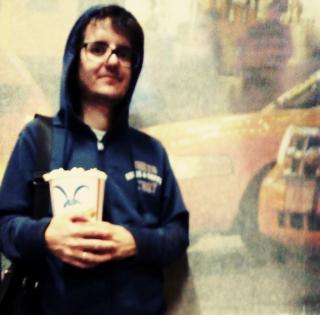 Hello! My name is Alexey L.
I am the creator and author of this website and its YouTube channel.
I'm from Russia. My big country, as you know, is in the Northern Hemisphere and there are very contrasting seasons.
I like all seasons, in all countries of the world, in all corners of the planet Earth. Whatever the seasons of the year, they are beautiful for everyone in their country and our Earth.
Good helpers help me with the materials. I am very sorry for possible inaccuracies, perhaps in my English grammar. Write me and I will correct!
More information
Privacy Policy
To work with this website, please see our Privacy Policy.
Contacts
For any questions, please send us your ticket to the address indicated in the Contact Information.
To our readers
We hope that the information on our website will be useful and interesting for you.
Any Season of the Year is Beautiful!
Alexey L.
SeasonsYear.com