America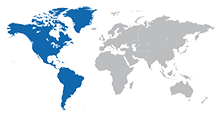 America is two continents North and South America. As well as her concern and closely spaced islands.
The climate of the North American continent, from the Arctic in the north to subequatorial in the central part, near the ocean coasts and continental inland.
South America for the most part of the continent to the South Pole, where the tropical climate.
Canada
USA
USA Minnesota
USA California
USA Colorado
USA Texas
USA Florida
Mexico
Cuba
Honduras
The Bahamas
Jamaica
---