About Us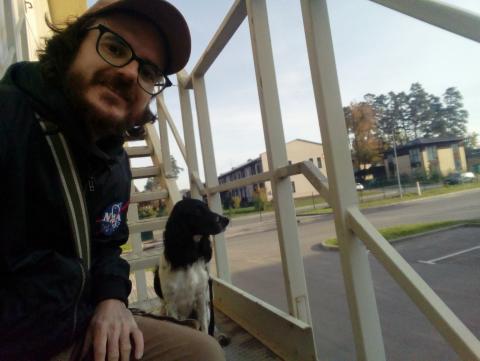 Hello! My name is Alexey Levchenko.
I am the creator and author of this project about the seasons. I love walking with my dog in all seasons and I think it's interesting to see what seasons are in different countries of the world.
Subscribe to my channel youtube.com/@Alexey-L
Briefly about me:
I'm from Russia. I graduated from Moscow Pedagogical University and at one time taught at school. Currently, I am conducting several educational web projects.
I have always been interested in the natural world, the change of seasons and weather. This is my work on the seasons, weather and climate in the countries of the world, and I am pleased to share this with you.
Various assistants take part in working with my web project.
Programming: Peter Lozovitsky
How we are working
I compare the data for meteorological reports for several years from different sources (listed below in the Information and links section in About the project) and calculate the average minimum and maximum values.
Also, together with our assistants, we get ideas about the nature of the weather and climate in each season of the year in a particular country. This helps the site user to get visual information and general ideas about the climate and seasons of the country of interest to him.
I am pleased to see you on our project. Thank you and welcome!
Alexey Levchenko
SeasonsYear.com
More information
Publishing Office Address:
Russia, Moscow region, working settlement Malakhovka
For any questions, please send us your ticket to the address indicated in the Contact Us.
Privacy Policy:
To work with this website, please see our Privacy Policy.