Best Time to Visit UK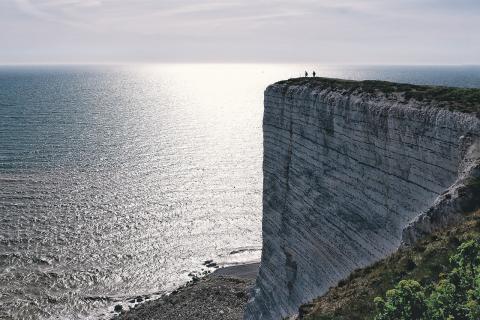 The United Kingdom is located on range of islands in the Atlantic Ocean close to western coast of Europe. The country has temperate maritime climate with plentiful of precipitation distributed over a year. Due to influence of warm oceanic currents climate in the country is warmer than in other localities on same longitude. Southern part is warmer and drier than northern.
About half of a year is cloudy and annual amount of rainfall varies from 3000 mm (118") in Scottish Highlands to 553 mm (22") in Cambridge. Seasons are mild due to smoothening influence of oceanic air masses. Winters are cool but there are usually no frosts and summers are mildly warm. Annual average air temperature is 11 °C (52 °F) and most of time temperature is above freezing. Temperature ranges combining with high relative air humidity cause frequent fogs. In general weather is shifty and may change couple times per day.
Season and Low Season
Contents: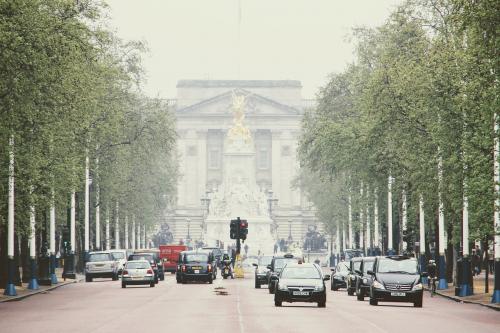 Actually people go the United Kingdom year round. Partly because most of attractions there don't depend on weather and partly because there will be rain and fog anyway. There are lots of reasons to visit the country: sightseeing, events including football (soccer), conventions and conferences, studying, shopping or sheer love to travelling.
Summer is the busiest time of a year when people have spare time during vacations. Average daytime temperatures for most of regions of the country are in range between 19 °C (66 °F) and 22 °C (71 °F) and sky is clearer in average. In addition winds are calming down and frequency of rain decreases. At night air cools down to 11-14 °C (52-57 °F). July us the warmest month of a year but June is considered as best by overall weather conditions. Swimming season on southern coasts lasts from mid-July to late August. Those who ready to swim in the sea with temperature of 18-20 °C (64-68 °F) will find not crowded beaches of the UK attractive.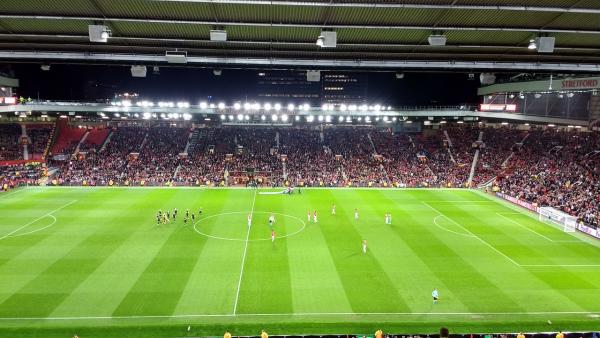 Waves of tourism are not corresponded with weather as much as in other countries. For example English Premiere League begins in late August and lasts until late May. Best time for sightseeing is between late April and mid-October while educational programs are active year round. Thus in general most suitable time to visit United Kingdom depends on preferred activities rather than on weather. On the other hand most suitable weather is in period between late May and early September.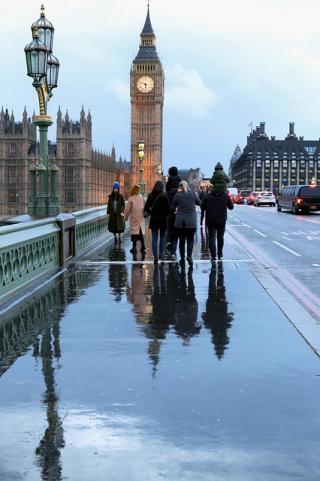 Tourist season in United Kingdom lasts year round but there are some periods when tourist influx is lesser. Main two of them are from October to early December and from late January to early May. Supposedly those are the rainiest spans of a year. But even wayward weather of transitional seasons cannot draw visitors from United Kingdom.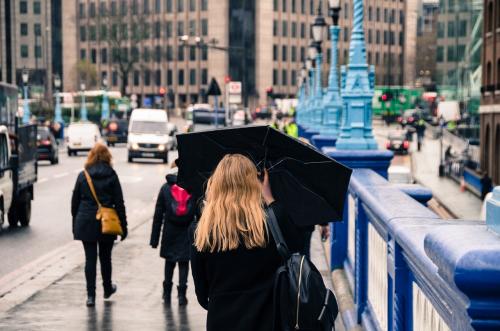 In November and around it there is probability of natural disasters and even they won't occur there surely will be strong wind and almost constant drizzle with thick clouds and daytime average of 9 °C (48 °F) on top of it all. Downsides of early spring are low temperatures combined with high relative air humidity and winds. Temperature shifts back and forth between 7 °C (44 °F) and 13 °C (55 °F). The lower it is the more uncomfortable winds are.
(London)
Jan
Feb
Mar
Apr
May
Jun
☔
⛅
⛅
⛅
☔
☔
5°C
41°F
5°C
41°F
7°C
45°F
10°C
50°F
13°C
56°F
17°C
56°F

1.3"

1.4"

1.3"

1.7"

2.0"

2.0"

-
⌘
⌘
⌘
⌘
⌘
Jul
Aug
Sep
Oct
Nov
Dec
⛅
☔
☔
☔
☔
☔
19°C
62°F
18°C
66°F
16°C
60°F
12°C
53°F
8°C
46°F
6°C
42°F

2.1"

2.4"

1.2"

1.5"

1.8"

2.2"

⌘
⌘
⌘
-
-
-
⛅ - comfort; ☔ - rainy
t° - average; inch - precipitation
⌘ - excursion