Nature in the UK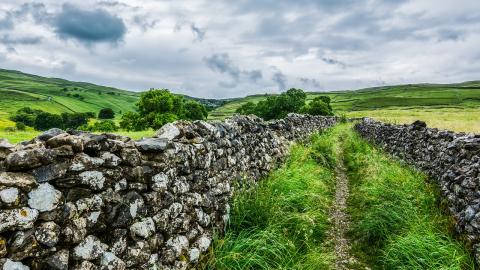 United Kingdom is situated on the range of islands in the Atlantic Ocean. Most of its territory is plain except the Pennines and the Cambrian Mountains with the highest point of the country on Scafell Pike (978 m or 3209 ft.). Coasts of the country are washed by 4 seas and the Atlantic Ocean. Only land border divide British Ireland from Northern Ireland.
Climate of the country is influenced by Atlantic air masses. Annual rainfall of 855 mm (35") is evenly distributed over a year. Eastern part of the country is protected by the Pennines so it is usually drier. Temperature averages are above freezing. Snow falls occasionally but do not accumulates on the ground. Frequent fogs and precipitation are distinctive features of climate of the United Kingdom.
Places in United Kingdom
Nature wonders of United Kingdom are as solid and monumental as the country itself. Rocks, cliffs, valleys and hills form unique landscapes and making whole country natural wonder.
The Seven Sisters Country Park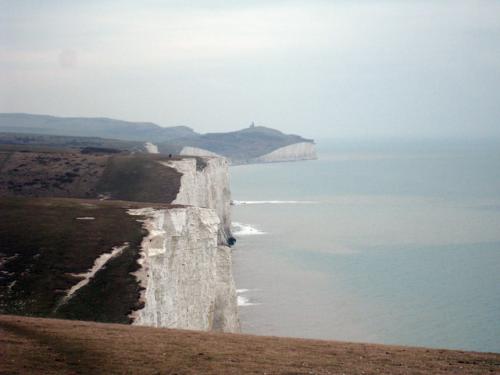 White cliffs of the Seven Sisters Country Park formed over 100 million years ago. Area of the park is around 2.8 km2 or 1 sq. mi. so it is better to dedicate whole day to it. Average height of cliffs is 150 m (492 ft.) with highest point of 162 m (531 ft.) on Beachy Head cape.
The Needles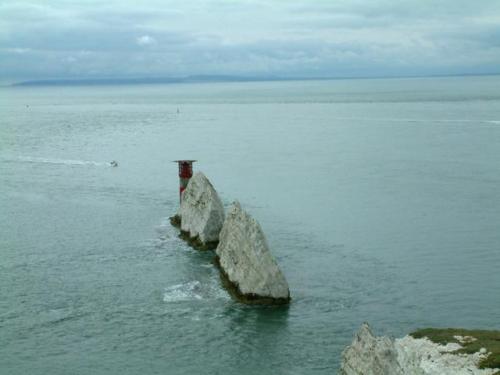 On western coast of the Wight water an winds created three sharp chalk cliffs, the Needles. With up to 30 m (98 ft.) high they are stretch westward in waters of Alum Bay. On western point of outermost Needle there is lighthouse to guide vessels.
St Michael's Mount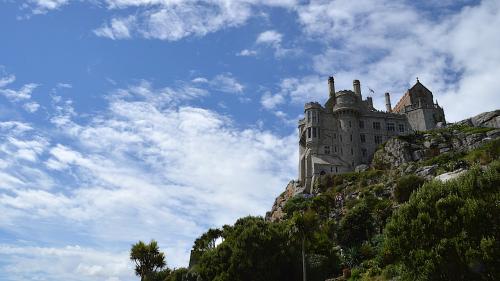 St Michael's Mount is actually a small island in Mount's Bay near northern coast of the country. On top of the massive granite rock there is former Benedictines monastery. It looks like medieval castle. Island is connected with mainland by dam. Though the road only available at low tide.
Devil's Dyke valley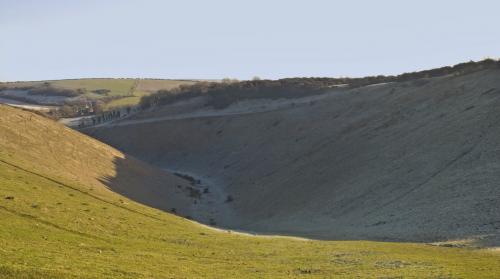 The Valley is located to north from the Brighton city. It is the largest untouched area and valley in the country. Slopes of 100 m (328 ft.) deep valley represent beauty of nature of the country.
Flora of United Kingdom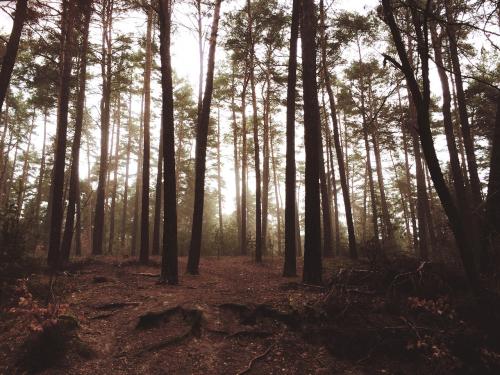 Originally most of territory of United Kingdom was covered by deciduous forest. But after several centuries of deforestation by the end of XX century only 10% of lands are still covered by woods. Nowadays the natural vegetation of England is represented by taiga and mixed forests. Pines, oaks, birches, broad-leaved oak, hornbeam-oak and oak-ash trees grow in the southern and northern regions of the country.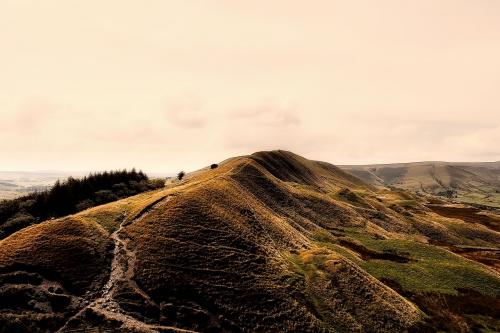 There are also oaks, birches and beeches on slopes of mountains. Mountain meadows are heathy lands and peat bogs. In addition fescue, bentholes, common heather, reed, rush and various types of sedges are growing on whole territory of United Kingdom. Agricultural protective plantations are significant contribution to green funds of the country as well as carefully protected royal woods.
Fauna of United Kingdom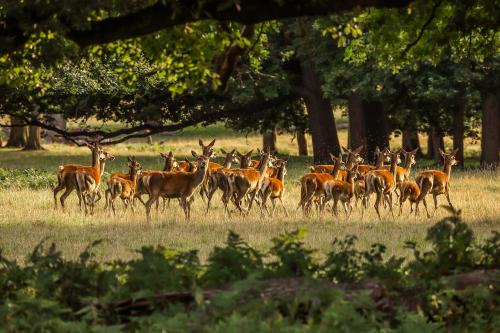 (Deer in the forest)
Most of animals in United Kingdom are foxes, hares, hedgehogs, digging mammals and magnificent red deers. Natural habitats had decreased greatly due to human activities. Boars, bears and wolves were exterminated completely.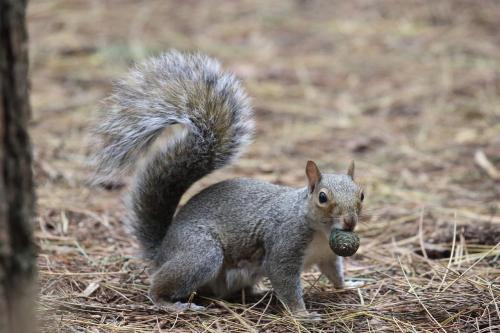 (Gray squirrel)
Nowadays southern regions of the country are populated by roe deer, wild goats and rabbits. Vermin animals are represented by weasel and ermine, polecat and feral cats. Amphibians and reptiles are represented by three species tritons and as much species of lizards.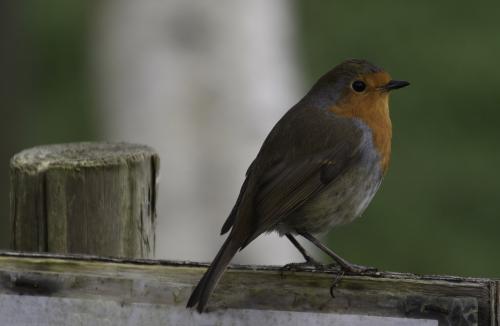 (Robin Bird)
Birds are more diverse than animals. Including migratory species there are more than 200 of them. In terms of numbers crows, finches, sparrows, starlings, tits, kingfishers, robins and wild ducks are leading.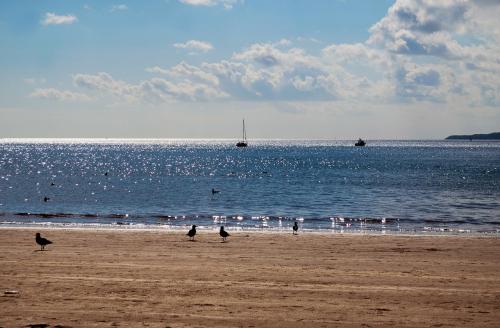 (Seagulls on the shore)
Territorial waters of the country are suitable for habitation and reproduction of salmon, trout, cod, herring and haddock. Black cod, sprat, mackerel, merlan and sardine are populating waters on continuing basis.