Best Time to Visit Switzerland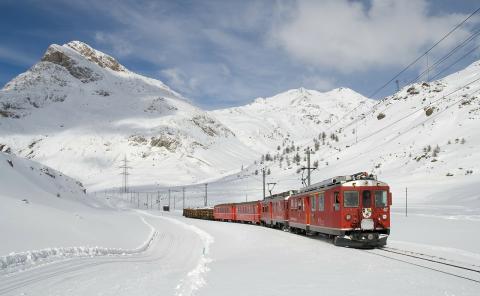 Switzerland is rather small country the middle of Alps squeezed in between France, Italy, Austria and Germany. Also it is one of the most beautiful and prosperous countries of the world. More than 70% of its territory is mountainous and the rest is covered with lush forests. Scenery and climate varies greatly, but every part of the country is exceptionally beautiful.
Climate of Switzerland is continental in general, but varies greatly relatively to altitude of given region. Winters are usually cold with around 0 °C (32 °F) in valleys and down to -10 °C (14 °F) in highlands. In summer temperature reaches 20 °C (68 °F) in valleys and bit lower in populated mountainous regions. Annual precipitation varies from 850 mm (33.5") in Geneva to 2000 mm (79") in Sent. Up to 65% of it falls as snow. Northern and southern winds are string.
Best Time to Go to Switzerland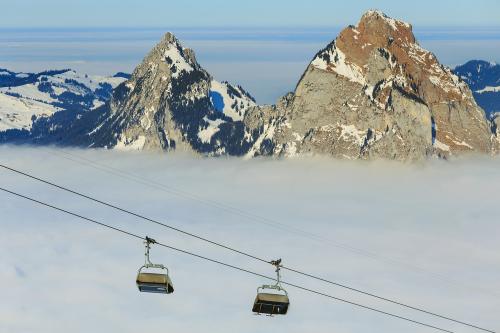 Since Switzerland it the mountainous country vast majority of tourists head there during skiing season. It lasts from December until mid-March. But actual length of skiing season depends on features of weather of given resort. Some of them are already up and running in late November and others are closing almost in summer.
Some of travelers combine great skiing with celebration of winter holidays, so cities and separate resorts are equally popular. Variety of cultural events includes festival of snow sculptures, music festivals and various winter sports competitions. Travelers should be prepared to extreme pricing on accommodation and food during winter. After all Switzerland is more of luxurious destination.
On the other hand during summer months the country offers wide variety of activities. Cozy old cities, towns and villages of Switzerland are packed with castles, museums and landmarks of architecture. April, May and June are the best months for excursions. Nature of the country provides great conditions for hiking and other outdoor activities: climbing, paragliding, canoeing, rafting and many others.
Also summer months are great for lakeside vacations. Sunbathing and swimming in warm and clear water is complemented by yachting, windsurfing, water-skiing and other similar activities. And finally summer and around it is the great season to visit numerous spa-resorts in most secluded corners of Switzerland.
Climate and Seasonality by Month
(Berne)
Jan
Feb
Mar
Apr
May
Jun
❄
❄
⛅
⛅
⛅
☔
1°C
33°F
2°C
36°F
5°C
42°F
9°C
49°F
13°C
55°F
17°C
62°F

2.9"

3.1"

3.1"

2.7"

3.1"

3.4"

⛷
⛷
⛷
⌘
⌘⛹
⌘⛹
Jul
Aug
Sep
Oct
Nov
Dec
⛅
☔
☔
⛅
☔
❄
19°C
67°F
18°C
65°F
15°C
60°F
11°C
51°F
5°C
42°F
2°C
35°F

2.8"

3.5"

3.4"

2.8"

3.9"

3.1"

⌘⛹
⌘⛹
⌘⛹
⌘
⛷
⛷
❄ - cold; ⛅ - comfort; ☔ - wet
t° - average; inch - precipitation
⛷ - ski; ⌘ - excursion; ⛹ - health
Low Season in Switzerland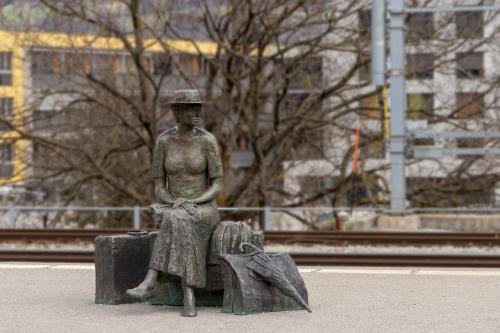 Recession of tourist influx occurs predominately during shoulder seasons. Late autumn and early spring are times when most of ski resorts are already closed either haven't opened yet. Weather is shifty, but concentration of visitors is much lower than in the middle of winter or summer. Seasonal reduction of pricing isn't a thing in Switzerland because when casual tourists prefer to stay where they are there are many people that travel to the country to settle their business affairs.