Best Time to Visit Qatar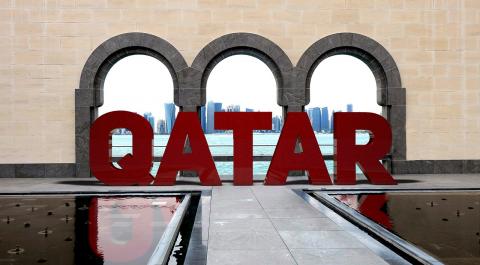 Qatar is the small country in Near East. It is situated on the peninsula surrounded by the Persian Gulf from three sides and has land border with Saudi Arabia in north. The country is on leading positions of export of oil and natural gas.
Qatar has hot and arid climate. Vast majority of its territory is desert. There is only around 70 mm (2.7") of annual precipitation and more than half of a year is completely dry. Average high temperature ranges from 42 °C (107 °F) in summer months to 22 °C (71 °F) in January. Occasionally temperature rises to 50 °C (122 °F). Nights are usually much cooler than days. Sandstorms and drought are common in Qatar.
Season and Low Season
Contents: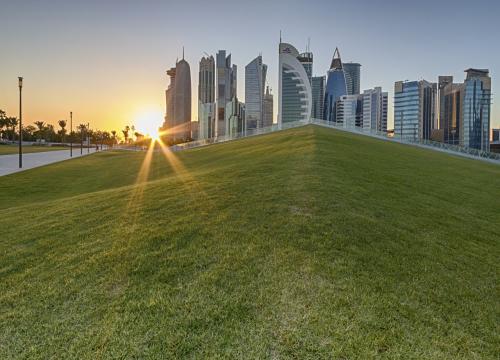 The country offers certain activities year round, but last two months of spring and autumn are the best times to go to Qatar. During this period temperature rarely surpasses 35 °C (95 °F) and relative air humidity is lower. Beaches of eastern side of the country are especially attractive during mentioned periods. There is only one public beach with entrance fee and all prohibitions. Fortunately many hotels have their private beaches where Islamic traditions are not applied.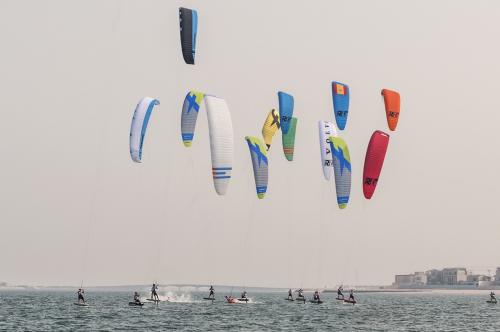 Among other kinds of entertainment there is potential in extreme sports and culture. There is decent amount of mosques, ancient cities and sites of modern culture. Upcoming FIFA World Cup caused rapid development of infrastructure and entertainments of Qatar. Though during several next months the country will seem like huge construction site.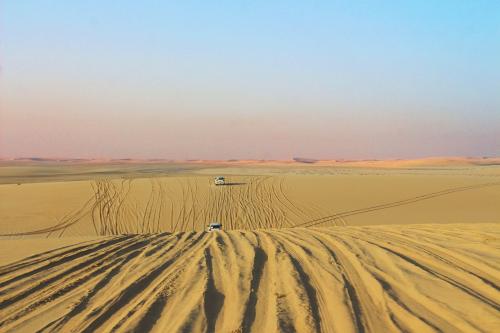 One of the most popular extreme entertainments is desert safari. It includes riding on dunes, visits to Bedouin communities and other activities. Seaside extreme is pretty developed too. It is highly recommended to learn basic traditions and customs of Qatar to avoid awkward situations and conflicts.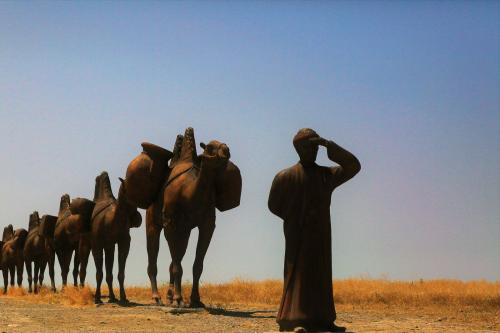 Journey to Qatar during summer isn't the best idea for casual tourist. During the season temperature often reaches 50 °C (122 °F). Air is especially hot during sandstorms. Extreme humidity and probability of sandstorms are adding up to genera discomfort of weather. Main cities offer certain means to survive such weather, but somewhere far from civilizations it becomes deadly. Winter weather is at least cooler. Temperature may seem suitable for some seaside actives, but weather is windy and rainy.
Doha
Jan
Feb
Mar
Apr
May
Jun
⛅
⛅
⛅
⛅
☀
☀
17°C
63°F
18°C
65°F
22°C
71°F
26°C
79°F
31°C
88°F
34°C
94°F

0.3"

0.3"

0.4"

0.2"

0.0"

0.0"

⌘
⌘
⌘
⌘
-
-
Jul
Aug
Sep
Oct
Nov
Dec
☀
☀
☀
☀
⛅
⛅
35°C
95°F
35°C
94°F
33°C
91°F
29°C
85°F
24°C
76°F
19°C
67°F

0.0"

0.0"

0.0"

0.0"

0.3"

0.1"

-
-
-
⌘
⌘
⌘
⛅ - comfort; ☀ - hot
t° - average; inch - precipitation
⌘ - excursion
Water Temperature and Seasonality
Jan
Feb
Mar
Apr
May
Jun
20°C
67°F
19°C
66°F
21°C
70°F
25°C
76°F
29°C
84°F
31°C
88°F
⛱
⛱
⛱
⛱
-
-
Jul
Aug
Sep
Oct
Nov
Dec
33°C
91°F
34°C
93°F
33°C
91°F
30°C
86°F
26°C
79°F
22°C
72°F
-
-
-
-
⛱
⛱
t° - average; ⛱ - beach