Best Time to Visit Portugal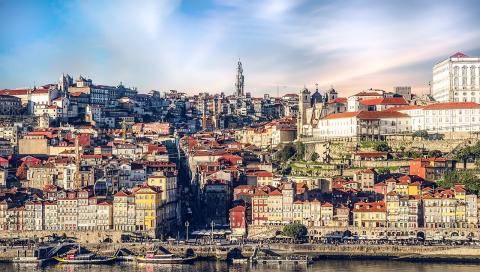 Portugal is the westernmost country of Eurasia. It is situated in south-western part of the Iberian Peninsula. Madeira and Azores Autonomous regions on islands in the Atlantic Ocean are controlled by Portugal. The country has mixed relief. Northern half of Portugal is mountainous while in southern half there are gentle hills and plains.
Climate on most of territory is subtropical Mediterranean with some features of temperate weather conditions. Portugal experiences great influence of the Atlantic Ocean, so there are no sharp temperature shifts. Summers in southern Portugal are dry and mildly hot while winters are cool and wet.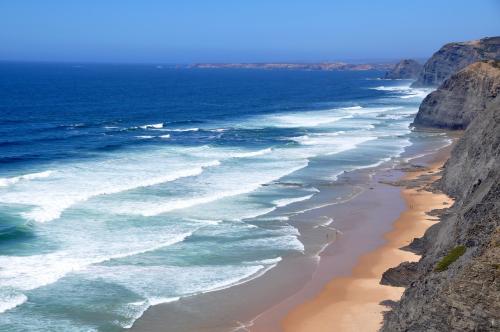 Northern highlands and mountains have cooler weather due to altitude related alternation of weather. Hilly central regions receive some snow in winter. Weather in Azores and Madeira is even milder. In general most of precipitation falls between November and April. Annual amount of precipitation is higher in northern regions.
Season and Low Season
Contents: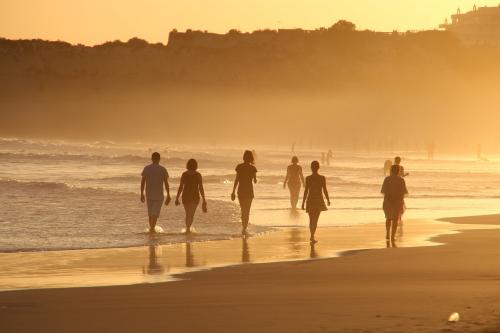 Portugal is some sort of tourist delicacy. Great climate, amazing scenery and well equipped beaches with clean water are making Portugal popular destination of eco-tourism. The country is fifth most popular tourist destination of Europe and it attracts around 10 million visitors each year. The number is equal to population of the country, though, somehow Portuguese cities and beaches never seem too crowded.
Majority of tourists come to the country in summer months when it is warm and sunny. Compering to neighboring Spain summer temperature averages is lower in Portugal. It rarely goes above 30 °C even in July, the hottest month of a year. Temperature of sea is between 17 °C (62 °F) and 23 °C (73 °F) depending on month and location. Beach season is completely suitable for educational tours too. Many periods and nations left their remains in Portugal. Best time for sightseeing in the country is between April and late June with period from September to early November.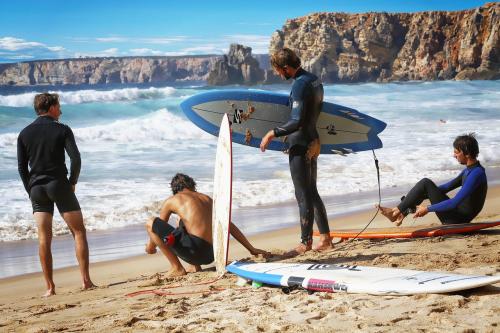 Long Atlantic coast of the country is close to perfect for surfing. Even 14-15 °C (57-59 °F) of temperature of the ocean can't distract devoted adherents of surfing from visit to Portugal. Winter is the time of powerful tall waves while in summer the ocean calmer and surfing is available for people with wider range of skills. In general surfing is available year round.
There is even one ski resort in Portugal. Skiing season is short and it spans only from January to March.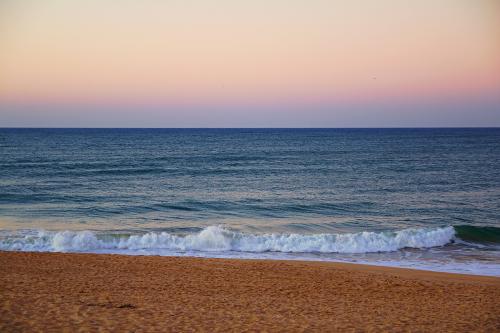 On the other hand there are plenty of spa resorts. Greatly equipped spa resorts with thermal springs and untouched nature of Portugal are scattered around the country. Best time for recreation of such kind is in early autumn and late spring. In addition soccer (European football) season opens in September and lasts to late May.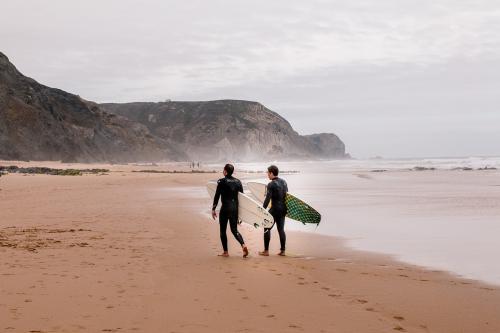 Time than may be considered as low season in Portugal is between November and late April. And even in these months people go to Portugal for surfing and vivid celebrations including carnival. In addition during off-season there is reduced pricing on accommodation and recreation in spa centers. On Madeira weather is great year round, but there are no decent beaches.
During off-season it rains in Portugal. Also it is darker due to lesser amount of sunshine hours per day. On the other hand temperatures lower than 10 °C (50 °F) are unusual for the country in general. Southern regions are warmer and some travelers prefer to go to Portugal precisely in winter.
Lisbon
Jan
Feb
Mar
Apr
May
Jun
☔
☔
⛅
⛅
⛅
☀
12°C
53°F
12°C
54°F
14°C
57°F
15°C
60°F
18°C
64°F
20°C
68°F

4.3"

3.0"

4.3"

2.2"

1.8"

0.6"

⛹
⛹
⛹
⛹
⛹
⛹
Jul
Aug
Sep
Oct
Nov
Dec
☀
☀
☀
⛅
☔
☔
22°C
72°F
23°C
73°F
22°C
71°F
19°C
66°F
15°C
58°F
12°C
54°F

0.1"

0.1"

0.1"

2.4"

3.7"

4.1"

⛹
⛹
⛹
⛹
⛹
⛹
☀ - hot; ⛅ - comfort; ☔ - rainy
t° - average; inch - precipitation
⛹ - health
Water Temperature and Seasonality
Jan
Feb
Mar
Apr
May
Jun
15°C
58°F
14°C
57°F
14°C
57°F
15°C
59°F
17°C
62°F
18°C
64°F
-
-
-
-
-
⛱
Jul
Aug
Sep
Oct
Nov
Dec
19°C
65°F
19°C
66°F
19°C
66°F
18°C
65°F
17°C
63°F
16°C
60°F
⛱
⛱
⛱
⛱
-
-
t° - average; ⛱ - beach