Best Time to Visit Ireland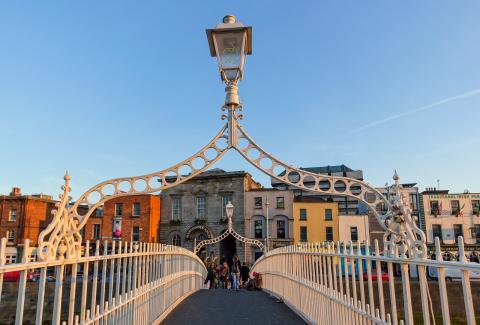 Ireland is located on island in northern part of the Atlantic Ocean with all implied features of weather. Western coasts of the island are warmed by air masses and waters of the North Atlantic current. But with warmth comes humidity so annual amount of precipitation in western Ireland reaches 1600 (63") mm while in eastern and central areas there is up 1000 mm (39.7 ").
Seasons are smoothed by the mentioned current so winters are mild and summers are cool. But local weather is shifty and rather unpredictable. Two opposite states within couple of hours are common. Locals say "If you don't like weather in Ireland just wait a bit and it will change". Mean annual average temperature is 10 °C (50 °F) and it drops below freezing extremely rare.
Season and Low Season
Contents: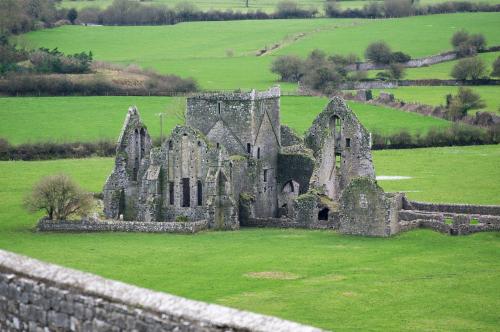 Actually there is no season when weather in Ireland is unbearable. Temperatures are above freezing most of time (even at night) and precipitation is evenly distributed over a year. Nevertheless most of travelers prefer to go to the country at summer when it is warm. To be more specific tourist season lasts from early June to late September.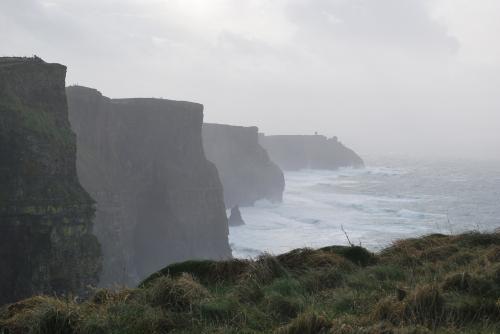 Unique beauty of Irish nature and availability of cultural sights are on their peak at this time. In addition June is considered as sunniest month and July with August are warmest. Daytime temperature averages are in range of 18-20 °C (64-68 °F) and sudden showers are only augmenting severe charm of the island. Another reason to choose summer months for trip to Ireland is longest days in a year. Daily amount of daylight hours reach 18. As for swimming beaches of Ireland are for toughest of tourists. Coastal waters never warm up higher than 15 °C (59 °F). Final argument for visit Ireland at summer is festivals. Most of local and global festivities and celebrations are held at warmest time of a year.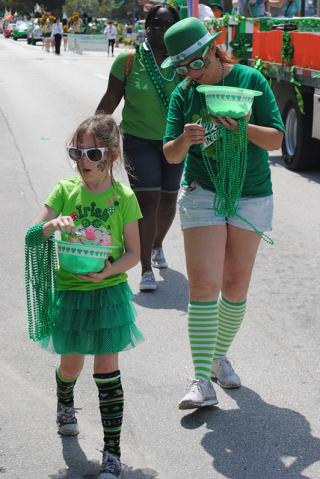 Those who want to save some money and do not afraid of being caught by sudden rain may consider visiting the country at spring. Weather of first half of the season is summery but with more precipitation. It is also good time for those who do not fond of crowds.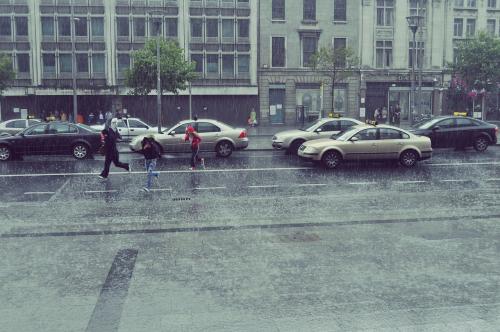 Autumn and winter are considered as less suitable seasons to go to Ireland. Main reason is in parity of temperature averages and wayward precipitation. With range of 10-3 °C (50-37 °F) occasional rains are seem colder. In addition some of sights are closed at this time.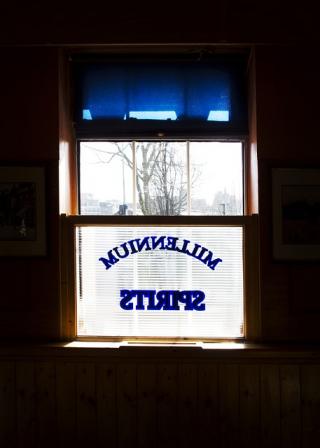 On the other hand lots of indoor activities (pub crawl of excursions to distilleries) are completely available. So decision of when to go to Ireland is completely on discretion of traveler and depends of preferred experience of available dates.
(Dublin)
Jan
Feb
Mar
Apr
May
Jun
☔
☔
⛅
⛅
⛅
⛅
5°C
41°F
5°C
41°F
6°C
44°F
8°C
47°F
11°C
51°F
14°C
56°F

2.5"

2.5"

1.9"

1.7"

2.3"

2.1"

-
-
⌘
⌘
⌘
⌘
Jul
Aug
Sep
Oct
Nov
Dec
⛅
⛅
☔
☔
⛅
☔
15°C
60°F
15°C
59°F
13°C
56°F
11°C
51°F
7°C
45°F
6°C
43°F

2.7"

2.9"

2.7"

2.7"

2.5"

2.9"

⌘
⌘
⌘
⌘
⌘
-
⛅ - comfort; ☔ - rainy
t° - average; inch - precipitation
⌘ - excursion