Irish Nature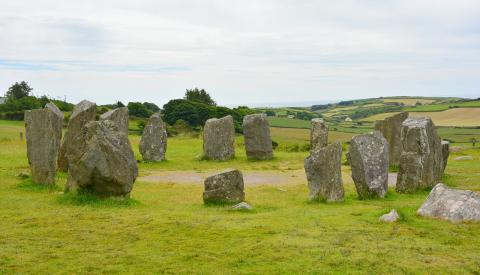 Ireland is located on the island of same name to west from Great Britain. The relief of the country is hilly lowlands on lime geological foundation bordered by coastal cliffs. The highest point of Ireland is Carrauntoohil 1038.6 m (3407 ft.) in northern part of the island. About 10% of territory is peat-swamp. Longest river is Shannon (360.5 km or 223.7 mi) and the biggest inland body of water is Lough Corrib lake system.
Climate of Ireland is moderate maritime with minor annual changes due to influence of warm waters of the Gulf Stream. Winters are mild and summers are cool. In general weather is humid and rainy. January and February are coldest months with averages of 4-7 °C (39-44 °F) while July and August are warmest ones with 14-16 °C (57-61 °F). May and June are sunniest months. Average annual precipitation is in range of 800-1200 mm (31.4-42.7 inches) and up to 2000 mm (78.7 inches) in mountainous areas.
Places of Ireland
Nature of Ireland historically never been seriously harmed hence most of its natural sights are magnificent ages-old formations. Untouched lakes, majestic mountains and grey cliffs above mighty ocean emit peace and beauty.
Killarney National Park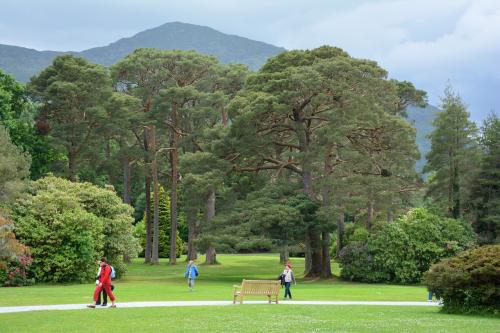 Killarney National Park is the biosphere reserve that occupies over 100 km2 (38.6 sq mi) not far from town of same name. There mountains and valleys, forests and moors, lakes and waterfall (including 18 m tall Torc waterfall). Whole ecosystem of the reserve is unique and protected by the state. In addition there are some architectural and cultural sights.
Clare Island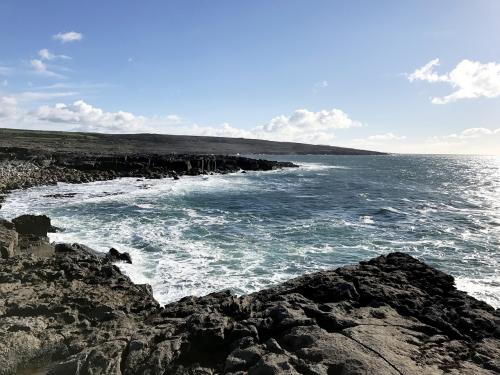 Small rocky island near western coasts of Ireland is great place for hiking, bird observations and solitary strolls. Its area is only 16 km2 (6.1 sq mi).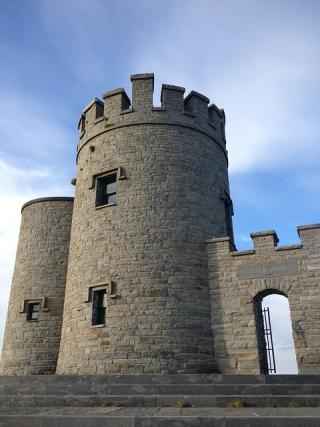 Horse trekking is especially exciting. In addition to natural beauty there are some man-made sights such as old castle and XIX century lighthouse.
Cliffs of Moher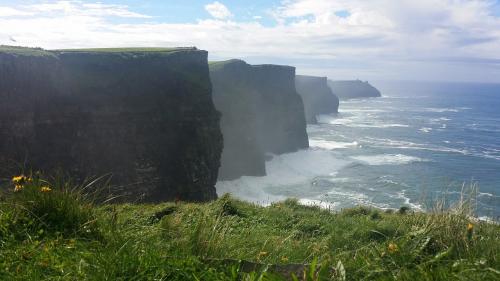 Cliffs of western side of the island are considered as the most beautiful place for reason. 200 m (650 ft.) tall plumb rocks hang over raging Atlantic Ocean. Their length is 8 km (5 mi). Cliffs are natural habitat for 30 000 birds of wide variety of species.
Carrauntoohil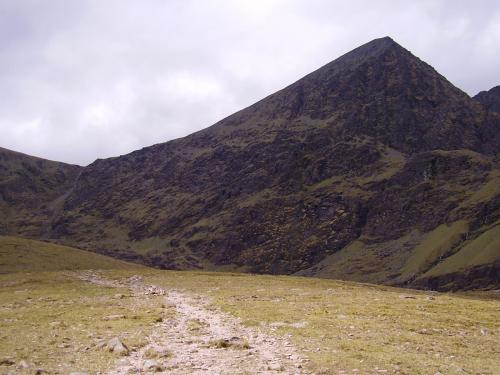 The highest mountain of Ireland is part of Macgillycuddy's Reeks range. It is extremely popular among adherents of mountain trekking. Its slopes consist of sandstone hence they are prone to erosion causing occasional taluses and crumbling. However Carrauntoohil is not considered as dangerous thus trekking there does not require special qualification of equipment.
Flora of Ireland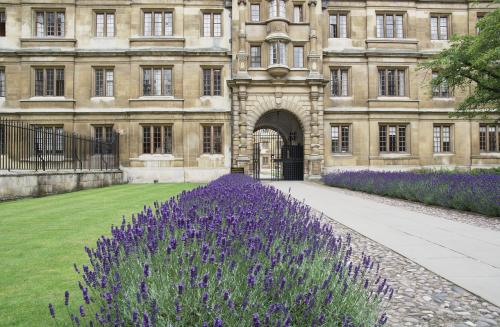 Variety of plants in Ireland is relatively poor and most of them are similar to European. On the other hand in County Clare there is unique karst region called Burren. Local relict species are neighboring with Mediterranean flora.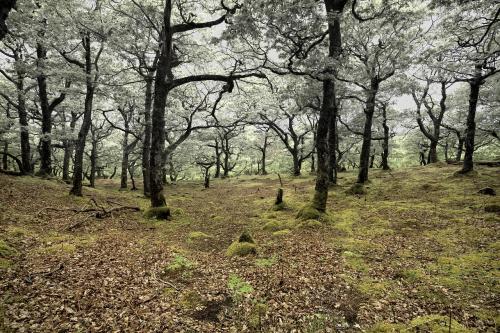 Oak, ash, birch, alder-tree, willow and walnut are common trees. Former vast forests were cut down in XVII century. Nowadays only 6% of territory of Ireland is covered with woods. Public initiatives are ought to enlarge woods mainly by undemanding and fast growing coniferous trees.
Fauna of Ireland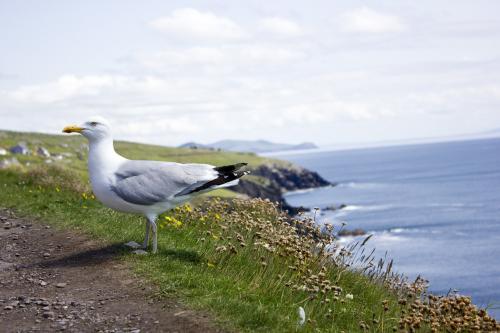 Animal world of Ireland among others includes 380 species of birds 135 of which are nesting in the country. Most interesting of them are merlin, peregrine, corncrake and chough. Among fresh-water fish there are salmon, loach, white-fish, pike and eel.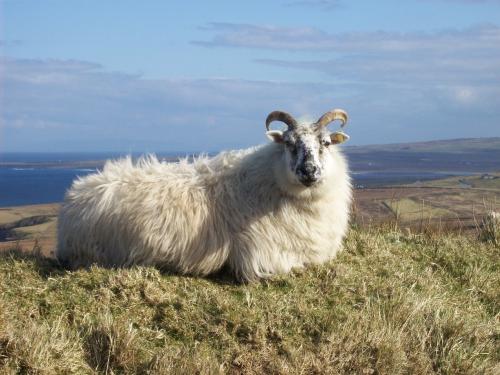 Amphibians are represented by frog, triton and toad. As for reptiles there is only sand lizard. Mammals are represented by 31 species including red deer, fox, badger, squirrel, beaver, seals and several species of whales.