Nature of India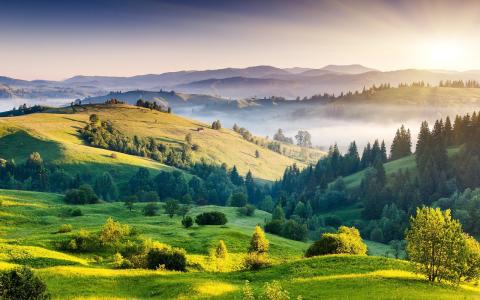 India is the biggest country in South Asia by both territory and population. Most of it is situated on Hindustan Peninsula and partially in Asia. It is washed by the Arabian Sea from west and by Bay of Bengal from east.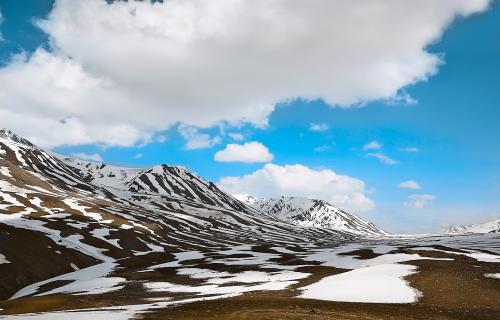 Over 60% of territory of the country is mountainous. The curve mighty Himalayan Mountains divides India and China. Northern edge of India is where peaks of Karakorum are piercing the sky. In addition there are lesser mountain ranges that are framing central highlands of the country.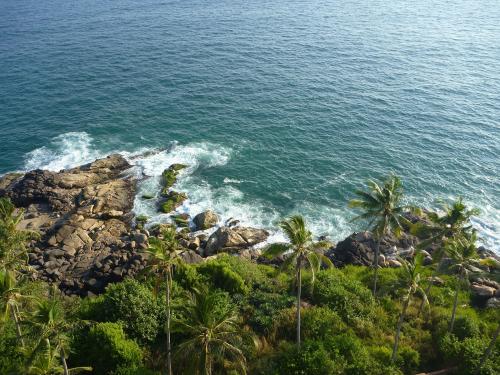 Territory of India is divided into several climatic regions with vast variety of micro-climatic zones. In general there are following climatic zones: humid tropical, arid tropical and humid subtropical. Naturally mountainous areas experience altitude related variations of weather conditions.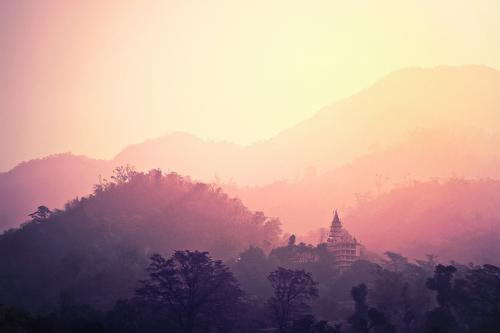 Two main weather forming factors are the Himalayan Mountains and the Tar Desert. First protect country from cold air from Central Asia and second attracts summer monsoons that cause majority of annual precipitation.
Places in India
Geology, global location, features of weather and relief are resulting exceptional natural diversity. Nature of India indeed differs from other tropic countries, but offers plenty of exciting experiences for curious travelers.
Periyar National Park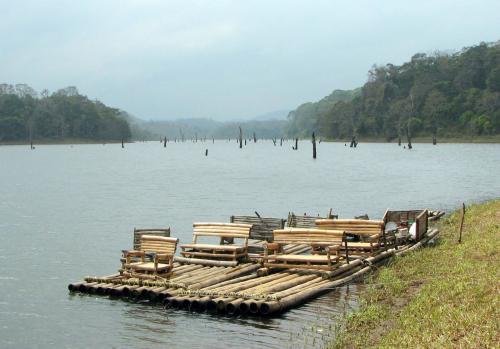 (Bamboo raft on Periyar lake, Periyar National Park. Author: Bernard Gagnon)
Periayar is the vast national park located close to southern tip of the Hindustan Peninsula. It is 305 km2 (117 sq.mi.) of untouched Indian jungle with magnificent meadows and clean lakes. Most of visitors are attracted by wild elephants, but local wildlife is more vivid and exciting.
Dudhsagar Falls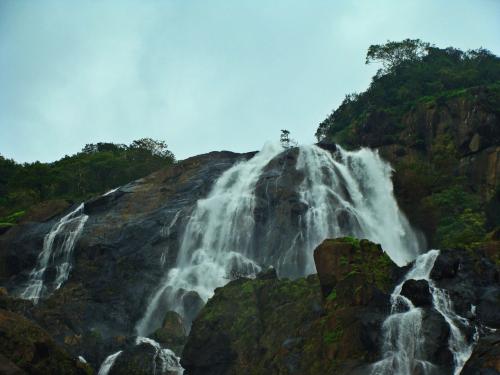 (Dudhsagar waterfall)
Literally translated name of this waterfall means "sea of milk". It is majestic waterfall in Indian State of Goa. Water of the Mandovi River falls from 320 m (1050 ft.) tall cliff. It has 5 drops and average width of 30 m (98 ft). Peak of activity of Dudhsagar Falls is in rainy season, so road there is a challenge.
The Banyan in Arambole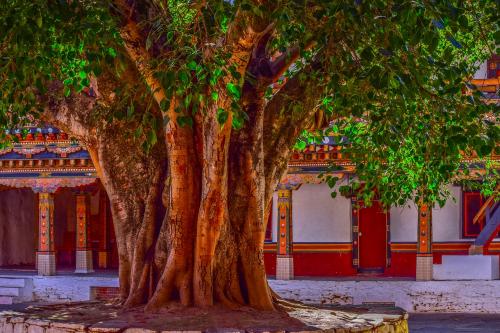 In 20 minutes on foot from Kalacha beach in Northern Goa there is the legendary Banyan. It is considered that the Beatles were meditating under the crown of this banyan during their journey to India.
Salim Ali Bird Sanctuary
The Salim Ali Bird Sanctuary is 178 ha (440 acres) area of mangrove forest. The reserve is up and running year round. It grants ability to find and watch over 400 species of migratory and local birds. The mangrove forest itself is exciting and interesting not to speak of most peculiar wildlife of it.
Flora of India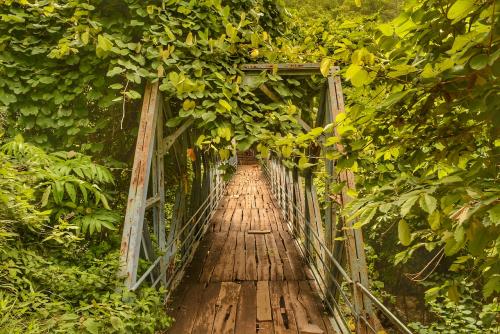 Despite rapid industrial development forests of India are still wide and lush. There are several types of plant communities:
Evergreen rainforests.
Subtropical and mountainous forests.
Humid tropical forests.
Deciduous tropical forests.
Arid savannah.
Semi-deserts and deserts.
Mangrove forests.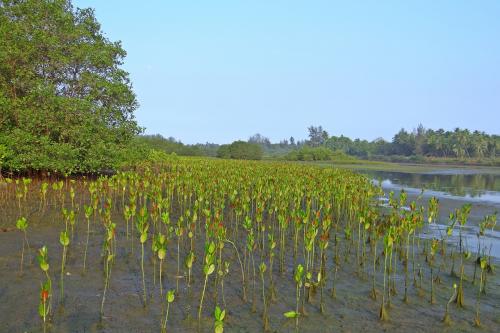 Those communities include over 7% of all species of plants of the planet. Along with variation of plant communities due to longitude there is altitude related change: from tropic and subtropical plants on foothills to alpine meadows and ice caps. Tropical forests include teak, sal and dalbergia. Alpine regions are covered with sal forests and on Deccan Plateau and in southern regions there are over 20 species of different palm trees.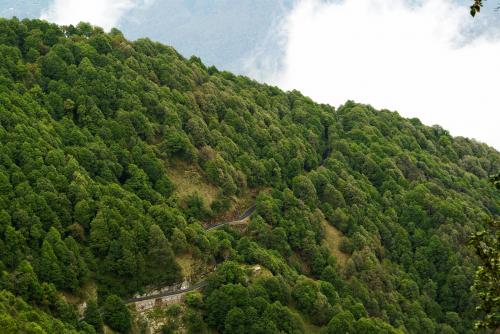 Northern woods include black alder, laurel, birch, maple, coniferous plants and junipers. In northern highlands there are even birch, cedar and spruce. In Karnataka there are red sanders and black myrobalan. Acacia grows around the Thar Desert while most common tree in the Kashmir State is deodar cedar. Around 3000 species are being used as medicine. Chir pine is source of curative tar, while all parts of neemtree serve as source of curative oils and lotions in Ayurveda.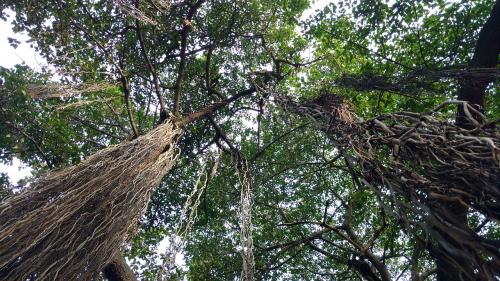 (Banyan trees)
But banyan is the most exciting of plants in India. Sprouts of this tree are rooting once reach the ground and it may repeat multiple times. One of the biggest banyans has over 3000 of trunks and had been grow for 3000 years. Tallest of trunks are up to 60 m tall.
Fauna of India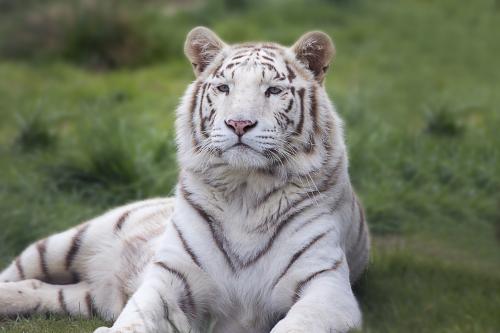 (Bengal tiger)
Wildlife of India is less diverse, though more spectacular. Bengal tiger and Asian elephant are the most remarkable animals.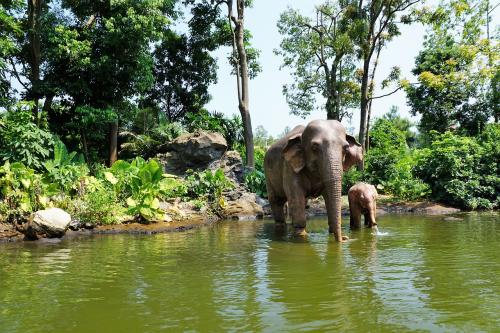 (Elephant & baby elephant)
Elephants are common for southern regions of the country. Himalayan Mountains are home for Asian black bears, Eurasian lynxes, manuls and snow leopards. Government of India established 13 biosphere reserves and 83 national parks.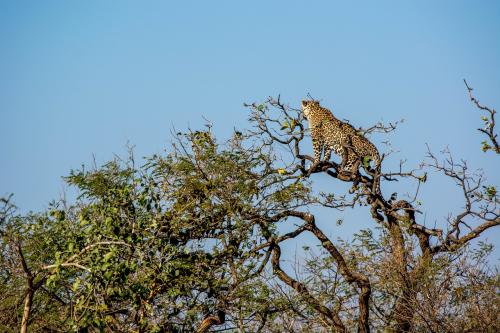 (Leopard)
There are plenty of rare species in north-eastern states: slow lorises, golden langur, Asian golden cat, hoolock gibbons, clouded leopard, hog badger and binturong.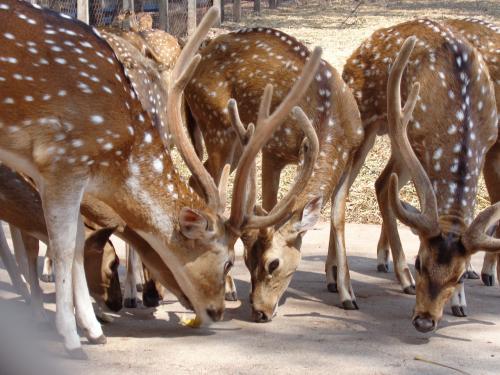 (Indian deer)
Barasingha deer are endemic for India, while many other species of goats, deer and antelopes are populating savannahs of India. In southern Nilgiri Mountains there is the biggest ungulate of the country, Indian bison.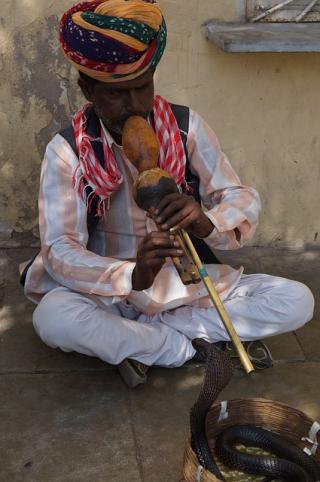 (Snake charmer)
There are around 216 species of snakes in India and almost quarter of them is poisonous. King cobra is the largest poisonous snake of the country. Its length may reach 5 m and its bite is capable to kill elephant. Bodies of fresh water are populated by mugger crocodiles and mangrove forests are populated by saltwater crocodiles and there are gharials in Ganges.