Rainy Season in India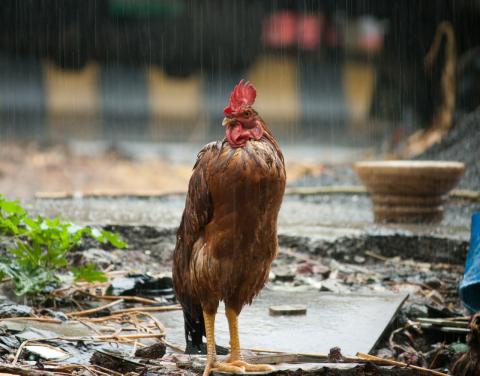 Usually rainy season in India starts in late May. It occurs due to influence of monsoon winds and last until September. In June showers are at full swing. Cities are literally drowning due to amount of rainfall. Showers usually occur at evening or night and might last for couple hours. Rain is accompanied by lightning and thunder.
In general southern part of the country receives more precipitation than northern. Anyway territories are receiving up to 80% of their annual amount of precipitation during rainy season. Beginning of rainy season rolls through country's territory following routs of the monsoon wind. Therefore it covers whole territory of the country only n first week of July. Intensity and frequency of rains during rainy season varies from year to year.
Monsoon Months
Last week of May is considered as beginning of the rainy season because it is time when monsoon winds are reaching Indian islands in the Bay of Bengal. Bit later monsoon comes to south western coasts of the subcontinent, so called Malabar Coast.
Contents: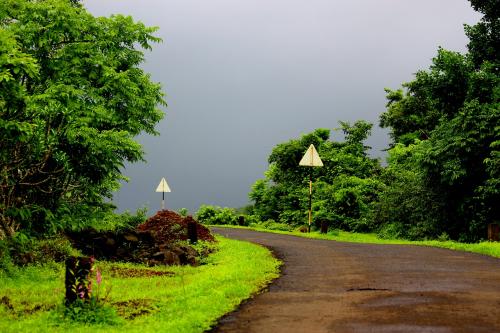 By beginning of June both Malabar Coast and opposite to it Coromandel Coast are falling under influence of monsoon. It is accompanied by growth of air humidity and slight drop of temperatures. Territories to north are still relatively dry and warm except northeast continental part. Rains reach Central and East India only in the middle of the month and come to northern regions by the end of June. In first summer month only Rajasthan is relatively dry.
Monthly amount of precipitation varies from year to year and from region to region. Average amount of rainfall in June for whole country is 163 mm (6.4"), but it may vary in great range: from 95 mm (3.7") to 220 mm (8.6").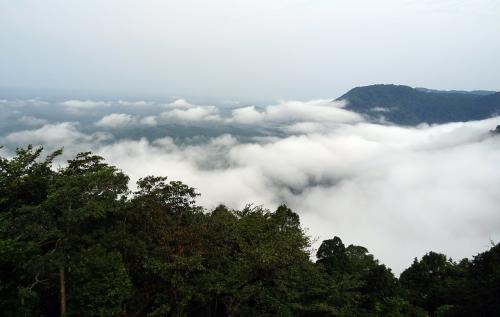 In July rainy season is at its full swing. Every corner of India receives abundant rainfall; rivers, lakes and waterfalls are filled up and some of them are even flooding their neighborhoods. Southern coasts are experiencing slight reduction of precipitation comparing to June. Due to thick cloud cover air becomes slightly cooler, but it is still sultry in most of India.
In July monsoon wind finally reaches Rajasthan and other central and northern regions. Cooler regions on foothills of the Himalayan Mountains often experience torrential showers with huge amount of water falling in brief period of time. Such occurrences often lead to dangerous landslides. Visitors should mind it while planning visit to Kashmir, Himachal Pradesh or Uttarkhand. Only northernmost mountainous regions (Ladakh, Lahual Spiti) are falling out of influence of monsoon and they are sunny, warm and dry. In general monthly amount of precipitation varies from 180 mm (7") to almost 1000 mm (39").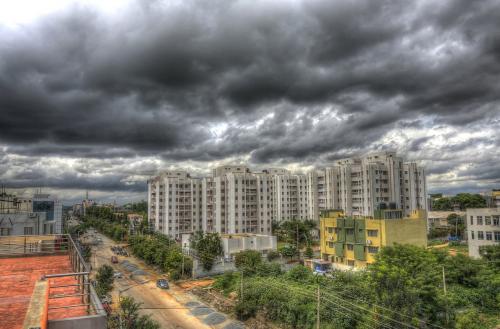 Rainy season continues through August too. Weather of August is very much similar to July. Heavy rains are pouring over southern regions of the country. It rains for couple of hours or throughout a day. In northern regions showers are faster, but as intensive as in other regions. On the other hand it is time for cheaper pricing in hotels of most popular resorts.
As for northern states August there might make reasonable choice of time to visit. It isn't as hot and rain and pricing is lower too. And it is definitely one of the best months to visit northern mountainous territories (Leh, Ladakh) with their great sunny, warm and dry weather.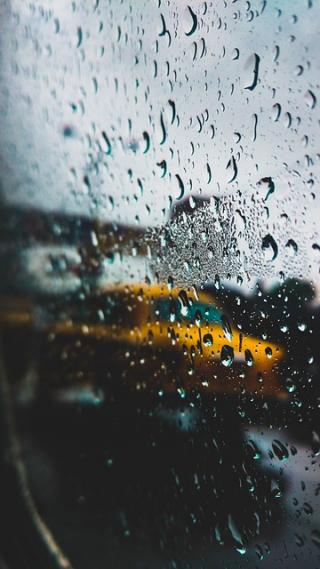 September is the last full month of rainy season. It is time when heavy downpour is still present, but it is alternated with more sunny days. Northern regions are especially pleasant during this month even though most of tourist activities haven't begun yet. In Himalayas September is considered as post-monsoon month. There are no storms, floods or landslides and weather is great for trekking or other activities available at the time. North eastern territories experience lesser amount of rains too, but roads there are still messy, so it is better to schedule visit on latter months.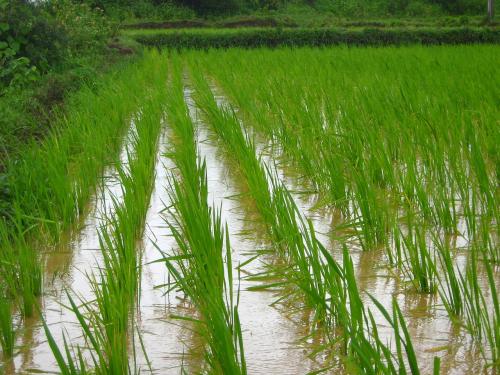 Peninsular part of the country, especially coasts, is receiving the most precipitation in September. But its amount gradually decreases towards early October. In general couple of weeks between September and October is the time when resorts are slowly kicking into action. Actual amount of precipitation varies between 180 mm (7") and 250 (10") mm.
Delhi
⛆
Jun
Jul
Aug
Sep
Oct
days
inch
4
2.5"
12
8.3"
11
6.9"
6
5.9"
2
1.2"
Mumbai
⛆
Jun
Jul
Aug
Sep
Oct
days
inch
18
21"
28
32"
24
22"
13
11"
3
2.0"
Bangalore
⛆
Jun
Jul
Aug
Sep
Oct
days
inch
10
6.4"
7
4.3"
12
6.1"
13
6.5"
11
5.2"
Goa
⛆
Jun
Jul
Aug
Sep
Oct
days
inch
24
36"
30
43"
29
33"
13
0.6"
3
0.2"