Best Time to Visit Greece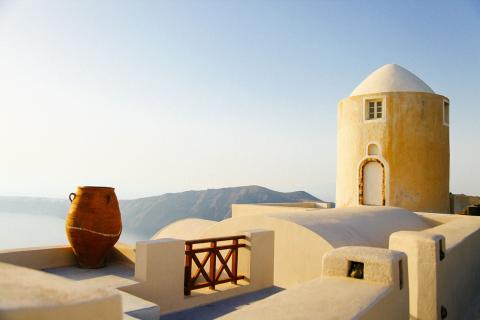 Greece is the country in south Europe. It is situated on the Balkan Peninsula and wide range of islands (around 2000). It is washed by the Aegean, Ionic and Mediterranean Seas. Relief of the country is alternation of rocky mountains with no forestation and densely populated plains. Almost 20% of territory of the country is islands.
There are three main climate zones in Greece. Continental part of the country has temperate climate and is divided by the Pindus mountain range: regions to west of its slopes receive more precipitation than lands to east from it. Islands and southern regions have pronounced Mediterranean climate while mountains have altitude related variations of weather conditions.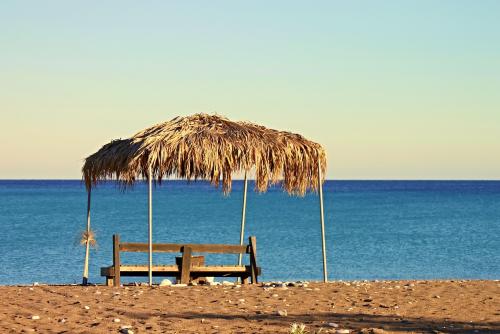 In general weather in Greece is mild. Temperature goes below freezing only in mountainous regions while on rest of the territory hardly ever drops below 10 °C (50 °F). Most of precipitation falls in winter while summers are dry with drought in some regions.
Season and Low Season
Contents: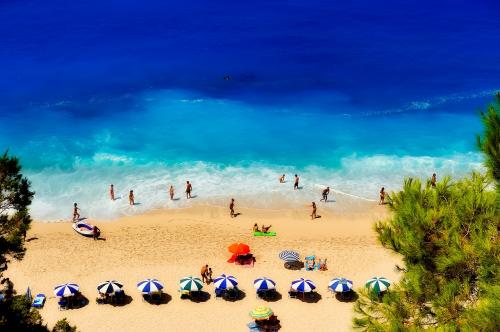 There are three busiest periods in Greece. First of them starts in May, when the sea warms up to 18-19 °C (64-66 °F) and air is as warm as 25 °C (77 °F). End of a beach season is usually around late October. Then skiing season lasts from December to late April. Also there is minor peak of tourist influx during winter sales.
Beach season is the busiest time of a year. It starts in May, but actual peak is in June. In terms of weather conditions June and September are the best months to go to the sea. July and August are usually too hot. Air temperature at afternoon may reach 40 °C (104 °F) or even higher while the sea warms up to 27 °C (80 °F). In such melting weather conditions swimming brings almost no relief. September is cooler with 25-30 °C (77-86 °F) of air temperature and around 24 °C (75 °F) of warmth of the sea. On island coasts September days are especially pleasant.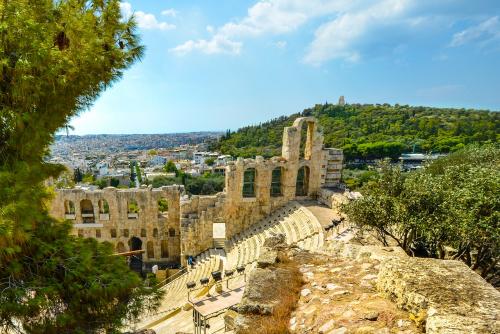 Couple of weeks around beach season is the best for sightseeing. The air is pleasantly warm and rainy season is only gaining momentum or on its way to end. Acropolis, temples, pantheons, basilicas, churches, monasteries and other historic sights are warmed by gentle sun and available via developed routes. In addition expenses on accommodation and tickets will be lower in Early May r late September.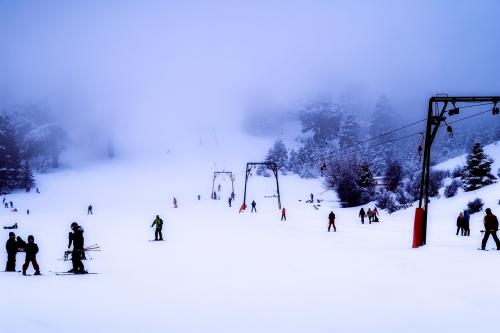 Duration of a skiing season depends on weather conditions. Usually it starts in December and lasts to April. There are around 20 ski resorts in Greece. In lower Greece winter are usually rainy and warm with temperatures of 12-17 °C (53-62 °F), but skiing resorts have significant elevation. Temperature ranges even there are pretty mild with just enough cold for decent snow cover.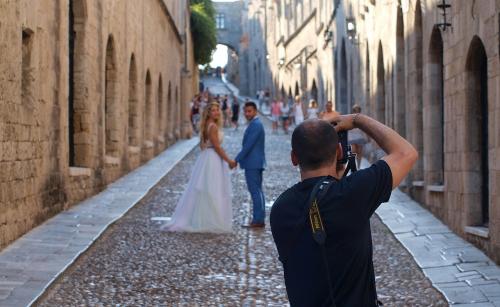 Greece really has something to offer for vacation: gorgeous beaches, natural wonders, most interesting historic sites and even skiing. Also there are plenty of vivid carnivals, festivals and celebrations especially between January and Easter. Tourism is important part of country's economy, so it provides high quality activities and attractions year round.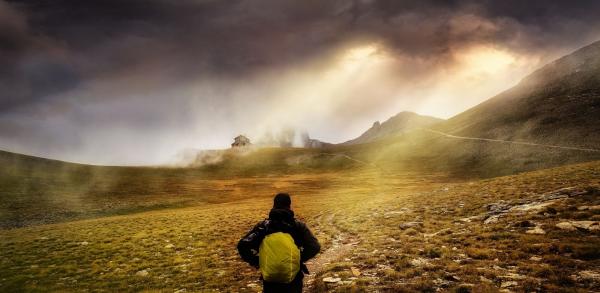 Actually there is no low season in Greece. Summer is time for entertainment on coasts; spring and autumn are great for excursions, while winter is time of skiing and numerous festivities. Even winds of November or rains of winter can't spoil exciting entertainment in the country.
So you can plan journey to Greece for certain activities or choose of many types of leisure that are available during presumptive time of visit. Either way vacation in Greece will be exciting and memorable.
Athens
Jan
Feb
Mar
Apr
May
Jun
⛅
⛅
⛅
⛅
⛅
☀
10°C
50°F
10°C
50°F
12°C
54°F
16°C
61°F
21°C
70°F
25°C
77°F

2.4"

1.4"

1.4"

1.0"

1.0"

0.6"

⌘
⌘
⌘
⌘
⌘
⌘
Jul
Aug
Sep
Oct
Nov
Dec
☀
☀
☀
⛅
⛅
⛅
28°C
82°F
28°C
82°F
24°C
75°F
19°C
66°F
15°C
59°F
11°C
52°F

0.2"

0.3"

0.6"

2.0"

2.0"

2.7"

⌘
⌘
⌘
⌘
⌘
⌘
⛅ - comfort; ☀ - hot
t° - average; inch - precipitation
⌘ - excursion
Water Temperature and Seasonality
Crete
Jan
Feb
Mar
Apr
May
Jun
15°C
59°F
15°C
59°F
16°C
61°F
18°C
64°F
20°C
68°F
22°C
72°F
-
-
-
-
⛱
⛱
Jul
Aug
Sep
Oct
Nov
Dec
24°C
75°F
25°C
77°F
25°C
77°F
23°C
73°F
21°C
70°F
18°C
64°F
⛱
⛱
⛱
⛱
-
-
t° - average; ⛱ - beach