Nature of the Czech Republic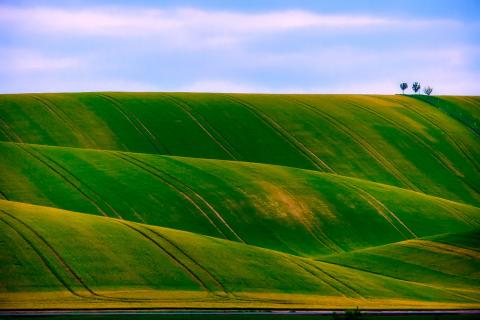 The Czech Republic is the country in Central Europe between Poland, Germany, Slovakia and Austria. It has no coasts and has diverse relief. Western part of the country is covered with relatively low mountains and eastern is hilly. The highest point is at summit of the Sniezka Mountain with elevation of 1602 m (5255 ft).
Climate of the Czech Republic is basically temperate but influenced by maritime weather conditions to certain extend. Local summers are moderately warm while winters are humid, cloudy and cold. Weather in summer is pleasant due to barrier effect of mountains surrounding the country from all sides. Significant amount of snow in mountains allows functioning of several ski resorts both on northern and southern ranges.
Places in Czech Republic
The Czech Republic is famous for its outstanding historic personalities and cultural figures, but nature of the country is as magnificent as its people. National parks, mountains and lush forests offer numerous trails for exploration on foot or by bicycle.
Bohemian Switzerland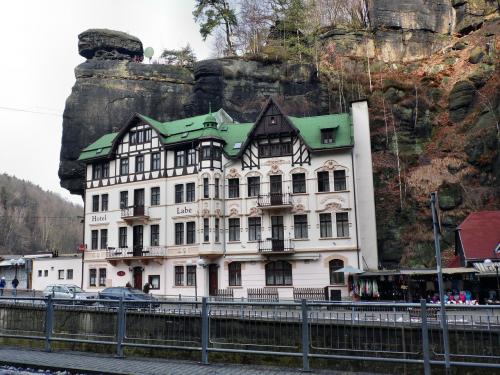 Bohemian Switzerland is one of the youngest national parks in the country. It has area of 79 km2 (27.8 sq. mi.) and adjacent to the border of the country. Main attraction of the park is complex of unique rock formations. Pravčická brána is the largest sandstone arch in Europe and the symbol of the park.
Adršpach-Teplice Rocks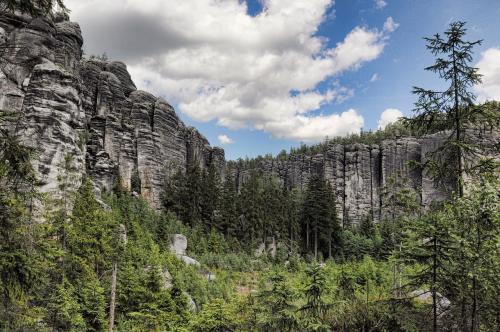 The biggest natural complex of Central Europe seems to be from another world. It is the range of sandstone rocks there were sculpted by erosion and other influences.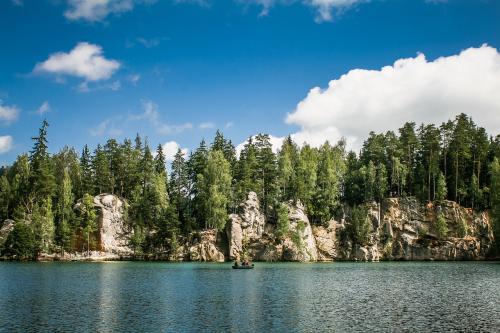 Net of trails runs around most peculiar formations and leads to the mountainous lake and Adršpach waterfall.
Smradech Nature Reserve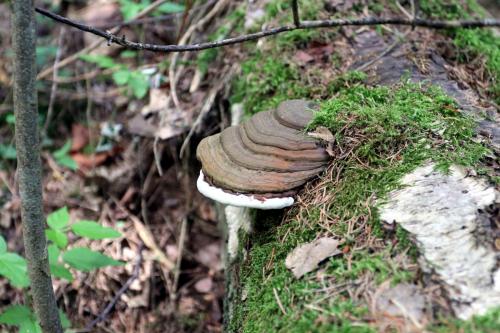 (Nature reserve Na soutoku near Záblatí village, Prachatice District, Czech Republic. Author: Chmee2)
Smradech Nature Reserve is the forest with natural body of water filled with mineral water and gases. The name of the reserve was created from Czech word for the stench. Unpleasant smell caused by hydrogen sulfide in as form that erupts from the lake. But instead there are several species of unique plants and algae, numerous springs and mud volcanoes.
Koněprusy caves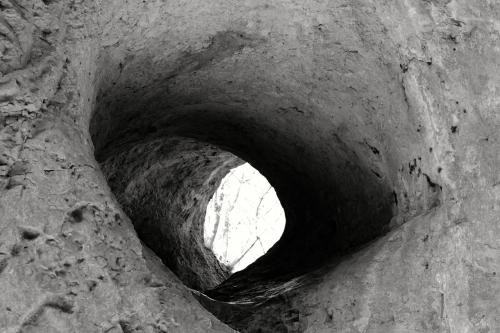 Koněprusy caves are the whole underground world. Endless peculiar stalactites and stalagmites are leaning each other on several levels of this cave system. Conditions inside 2 km (1.2 mi.) long caves do not depend on outside weather. It is always 100% of relative air humidity and around 100C (500F).
Panchavsky waterfall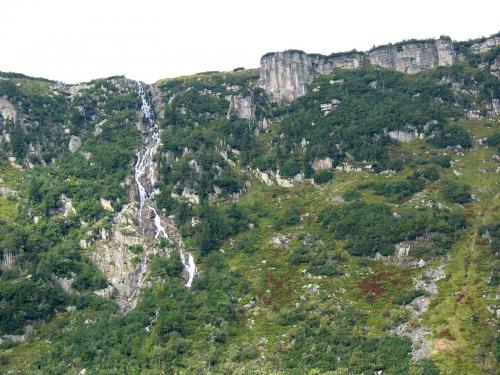 In Karkonosze National Park on border with Poland there is the tallest waterfall of the Czech Republic. It is 148 m (485 ft.) high. Waters falls in the Elbe Valley through several rocky cascades. There is observation deck with breathtaking view on valley and mountains near the waterfall.
Czech Flora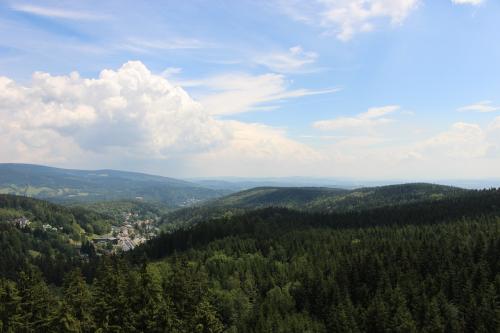 (Sněžka)
Almost third part of the Czech Republic is covered by dense forests. Most of them are coniferous with 60% of spruce and 20% of pine. Along with coniferous forests there are mixed woods and oak groves. Linden is considered to be the symbol of the country. Czechs show special attitude to this tree.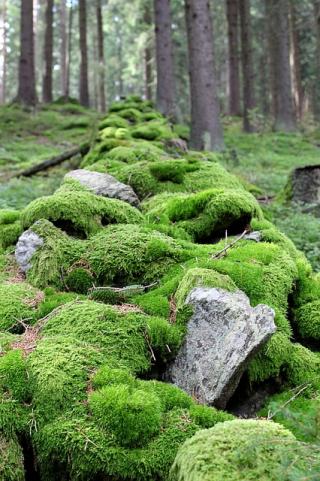 (South Bohemia)
Bavarian forest it's the largest in the country. It is situated on border with Germany and has area of more than 2000 km2 (772 sq. mi.). Diversity of vegetation is represented by hardwood in lowlands and beech, yew, white fir, elm and alder on higher grounds.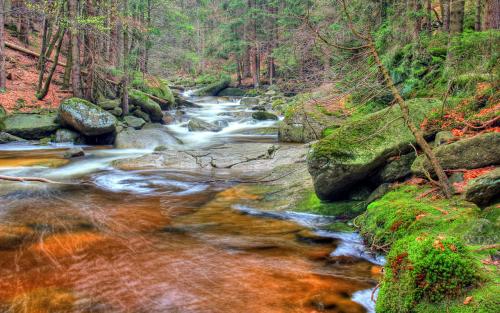 (Harrachov)
Rare grassy plants of the Czech Republic are Hungarian gentian and mountain lilies. Alpine sow thistle, mountain buttercup and yellow sweet clover grow on bogs. Also there are sundews that eat insects.
Czech Fauna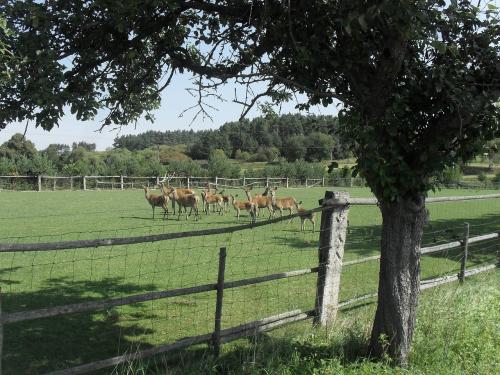 (Wildlife Nursery)
Variety of relief in the Czech Republic creates favorable conditions for many animals. Forests of the country are populated by significant amount of lynxes. Lynxes are predators so they prefer to live around their prey: hares, partridges, small ungulates and rodents.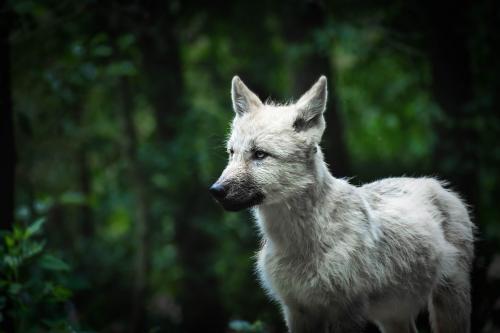 (Wolf)
Among other mammals there are red and roe deer, boars. List of animals in the Czech Republic wraps with wolves, bears, martens and squirrels. Most common birds are woodpeckers, partridges, crane, eagle and wood grouses.