Best Time to Visit Croatia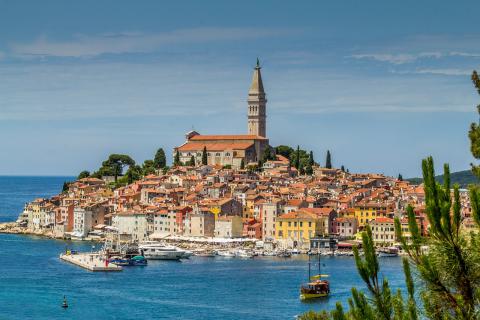 Croatia is the country on south of Central Europe. It is situated on the Balkan Peninsula. Territory of the country consists of wider inland part, narrow strip on eastern coast of the Adriatic Sea and over 1000 islands in territorial waters. Most of territory of the country is elevated over 500 m (1640 ft.) above sea level. Adriatic coasts are divided from inland part of the country by ranges of the Dinaric Alps.
Climate of the country is influenced by the Adriatic Sea and mountains. Due to differences in altitude and distance to the sea the country has diverse climate conditions. North-western and eastern parts of the country have temperate continental climate while coastal areas fall under Mediterranean weather conditions. Central portion of Croatia is mountainous with respective features of climate, for instance, altitude related growth of precipitation and drop of average temperatures.
Season and Low Season
Contents: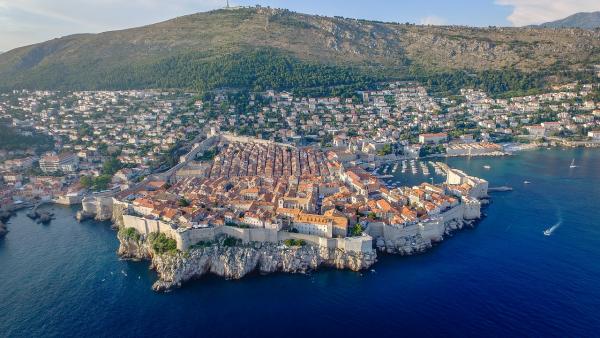 Croatia is growing tourist jewel of Europe. Infrastructure rapidly develops and annual amount of visitors is already twice bigger than population of the country. The busiest periods are in summer and winter. During warm months people are attracted by resorts on Adriatic coasts with clean water and carefully groomed beaches. By June air on coast warms up to pleasant range of 25-27 °C (77-80 °F) and water of the sea is as warm as 22 °C (71 °F). With progression of the season air temperature grows to around 28 °C (82 °F) rarely reaching 30 °C (86 °F) or above.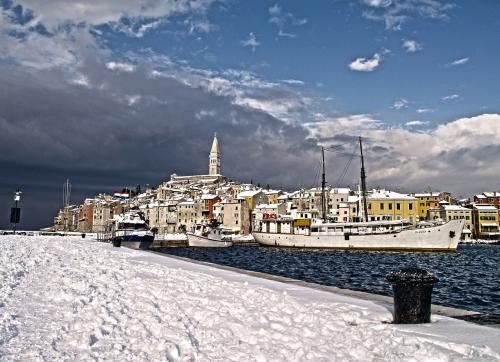 Last two months of winter is second busiest time. It is the time for affordable skiing and Christmas and New Year celebrations. Coastal areas are warm even in winter when averages vaguely drop below 10 °C (50 °F) and its rains. Though, most of tourists are heading to mountains. And there temperatures of -10 °C (14 °F) are common. Skiing season spans between December and March.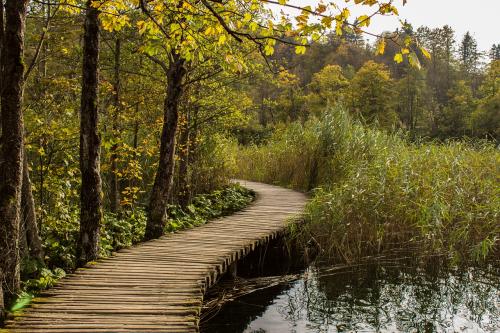 Several weeks in May and September are perfect for sightseeing in Croatia. There are plenty of nature wonders, historic and cultural sites in Croatia. True Balkan spirit lives in the land and people of Croatia. Also late spring, early summer and early autumn are great for recreation in numerous spa resorts of the country. Coniferous forests, springs and curative muds provide powerful revitalizing effect.
And on top of all mentioned above there are two truffle picking seasons. White truffles are being "hunted" between October and late December while black truffles are there between May and November. There are lots of other activities in Croatia: fishing, yachting, scuba diving and numerous vivid festivities.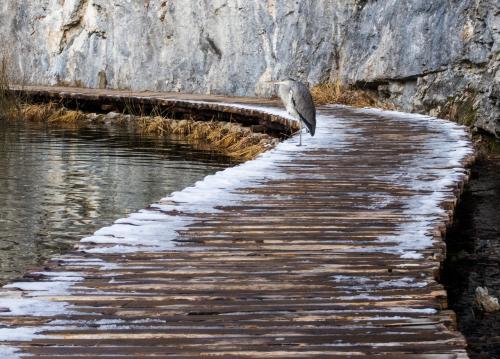 In general transitional periods of a year are less busy. Since inland part of the country has temperate climate most of tourists are heading to mountains of coastal areas with warmer climate. In fact tourists flow never stops; it only becomes less intense n early spring or late autumn. Those are periods when seniors are traveling for quiet recreation or sightseeing in curative climate of southern Croatia.
Zagreb
Jan
Feb
Mar
Apr
May
Jun
❄
⛅
⛅
⛅
⛅
☔
0°C
32°F
2°C
53°F
6°C
43°F
11°C
52°F
16°C
60°F
19°C
67°F

2.2"

2.0"

1.8"

2.4"

3.3"

3.7"

⌘
⌘
⌘
⌘
⌘
⌘
Jul
Aug
Sep
Oct
Nov
Dec
⛅
⛅
⛅
⛅
⛅
⛅
21°C
71°F
21°C
69°F
17°C
63°F
11°C
52°F
6°C
42°F
2°C
35°F

3.1"

3.0"

2.7"

3.5"

3.5"

2.7"

⌘
⌘
⌘
⌘
⌘
⌘
❄ - cool; ⛅ - comfort; ☔ - rainy
t° - average; inch - precipitation
⌘ - excursion
Water Temperature and Seasonality
Dubrovnik
Jan
Feb
Mar
Apr
May
Jun
14°C
57°F
13°C
55°F
14°C
57°F
15°C
59°F
19°C
66°F
23°C
73°F
-
-
-
-
-
⛱
Jul
Aug
Sep
Oct
Nov
Dec
25°C
77°F
26°C
79°F
24°C
75°F
22°C
72°F
19°C
66°F
17°C
63°F
⛱
⛱
⛱
-
-
-
t° - average; ⛱ - beach