Best Time to Visit Bulgaria
Bulgaria is situated in zones of temperate and Mediterranean climate. Alternation of mountain ranges and plain creates areas with wide variety of weather conditions depending on altitude and features of air flows. In general winter is cool due to prevailing influence of continental air masses while during summer warm Mediterranean air reaches further to north. Also eastern coastal plains experience smoothening influence of the Black Sea.
There are things to do in Bulgaria despite season. Recreational potential of the country incorporates spa and ski resorts as well as clean beaches along coast of the Black Sea. On top of it there are numerous cultural, historic and natural sights totally worth seeing. In general Bulgaria is the county where vivid Balkan traditions are blended with typical European approach to life.
Best time to go to Bulgaria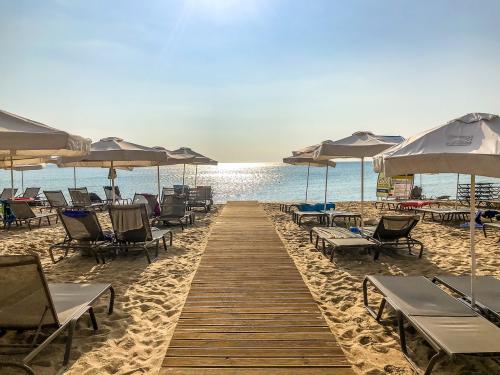 Coast of the Black Sea falls under Mediterranean weather conditions during summer months, hence swimming season lasts from late May to mid-September. This is preferable time to visit Bulgaria for those who are fond of clean and warm sea without excessive heat. Peak of tourist activity is in July and August when air warms up to 26-28 °C (79-82 °F) and the sea has around 24 °C (75 °F). Weather in late May with June and early September is suitable for seaside vacations too, but bit cooler and shifty.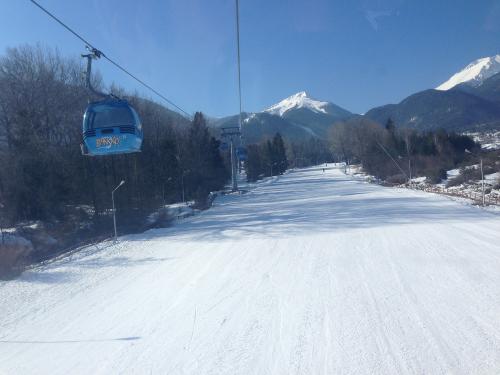 Winters in Bulgaria are relatively mild but there is enough snow for skiing. Bulgaria is important skiing center in Eastern and Central Europe. Skiing season lasts for around two and a half months with minor variations depending on location of given resort. Usually it spans from late December to early March. Average temperature for skiing season is in range between 0 °C (32 °F) and -7 °C (19 °F).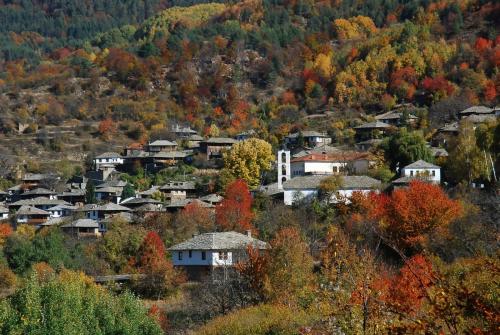 Bulgaria is exceptionally interesting country in terms of cultural and natural attractions. There are plenty of remains of ancient civilizations starting from Ancient Greeks through Medieval times and on. Best time for educational tour or recreation in spa resorts is between mid-April and early June as well as September with first half of October, though excursions will be interesting in any time of a year.
Climate and Seasonality by Month
Sofia
Jan
Feb
Mar
Apr
May
Jun
❄
❄
⛅
⛅
⛅
⛅
-1°C
30°F
1°C
34°F
5°C
41°F
10°C
50°F
15°C
59°F
18°C
65°F

1.4"

1.2"

1.6"

2.4"

3.3"

3.0"

⌘
⌘
⌘
⛹⌘
⛹⌘
⛹⌘
Jul
Aug
Sep
Oct
Nov
Dec
☀
☀
⛅
⛅
⛅
❄
20°C
68°F
20°C
68°F
16°C
62°F
11°C
52°F
6°C
42°F
1°C
33°F

2.7"

2.5"

1.6"

2.5"

2.0"

2.0"

⛹⌘
⛹⌘
⛹⌘
⛹⌘
⌘
⌘
❄ - cold; ⛅ - comfort; ☀ - hot
t° - average; inch - precipitation
⛹ - health; ⌘ - excursion
Water Temperature and Seasonality
Jan
Feb
Mar
Apr
May
Jun
15°C
58°F
14°C
57°F
14°C
57°F
15°C
59°F
17°C
62°F
18°C
64°F
-
-
-
-
-
⛱
Jul
Aug
Sep
Oct
Nov
Dec
19°C
65°F
19°C
66°F
19°C
66°F
18°C
65°F
17°C
63°F
16°C
60°F
⛱
⛱
⛱
-
-
-
t° - average; ⛱ - beach
Off-season in Bulgaria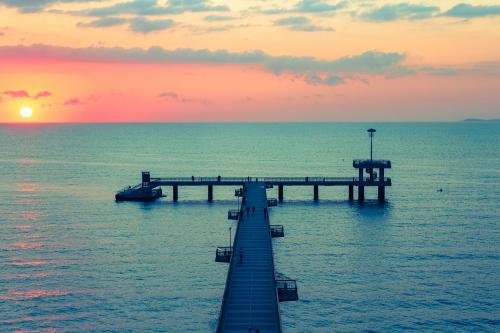 There's no pronounced off-season in Bulgaria except obvious periods with weather conditions not suitable for certain activities. I. e. there's nothing to do on coasts in late autumn, early spring or winter, but those periods are great for educational tourism or skiing. On the other hand mountains during summer are as attractive as in winter.
Hence traveling to Bulgaria is great idea despite time of a year. Mild weather without excessive heat or severe frosts certainly won't concern travelers.