Best Time to Visit Austria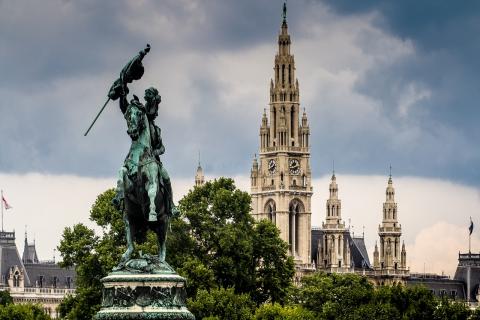 Austria is mountainous country in Central Europe. Up to 70% of its territory is covered by ranges of the Alps. Variety of altitude causes variety of weather conditions. In general the country has temperate climate. Summers are usually warm and dry with averages of 20 °C (68 °F). But the higher the altitude of given location the lower temperature there. Winters are mild with lowest temperatures around -2 °C (28 °F) in plains and -14 °C (7 °F) in mountains.
Annual amount of precipitation depends on altitude too. It varies from 500 mm (19") to 3000 mm (118") in some highland regions. Western slopes of Alps block humid air masses receiving most of rainfall especially northern and western edge ranges. Enclosed valleys are drier. Most of precipitation falls on regions with altitude of 2000 m (6560 ft.) above sea level.
Best Time to Go to Austria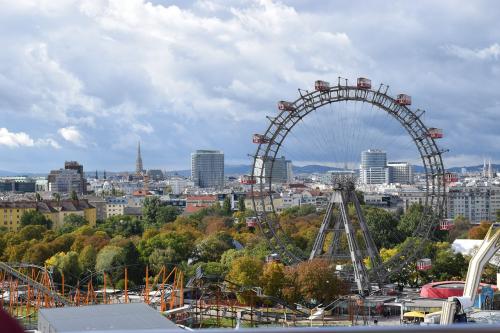 Vacationing in Austria is versatile. The country offers developed tourist infrastructure, picturesque nature, great cultural heritage and respectable spa and ski resorts. No wonder that annual amount of visitors exceeds number of Austrians.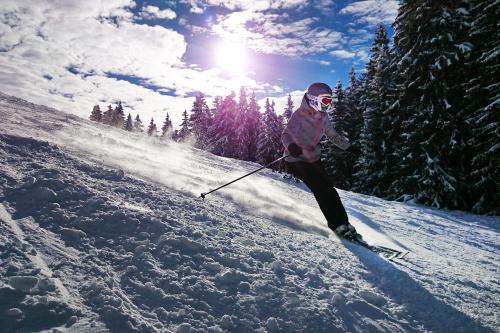 But first of all Austria is the country of skiing so peak of activity is in winter. Due to features of local weather skiing season lasts from December to February in most of resorts. Some of them with highest altitude and snow-producing equipment expand skiing season by couple of weeks before and after winter. Distinctive feature of Austrian resorts is in stable price of ski-pass, it stays same in high and low season. Add wide variety of "après ski" and you'll have perfect resorts of Austria.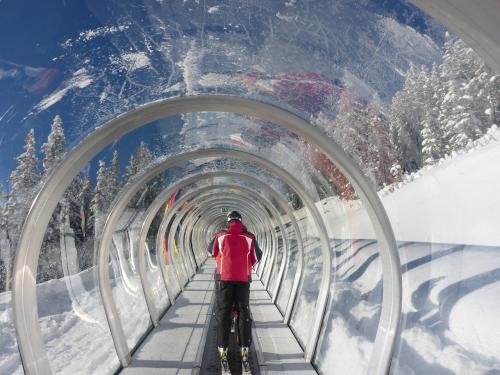 By the end of December the country is covered in snow which will lie until early spring. In January, the coldest month of a year, the temperature varies from -5 °C (23 °F) to 3 °C (37 °F) in plain regions and down to -10 °C (14 °F) in mountains or even -14 °C (7 °F) on the highest slopes. Every skier should be aware of avalanches and use only dedicated slopes that are under observation of professionals.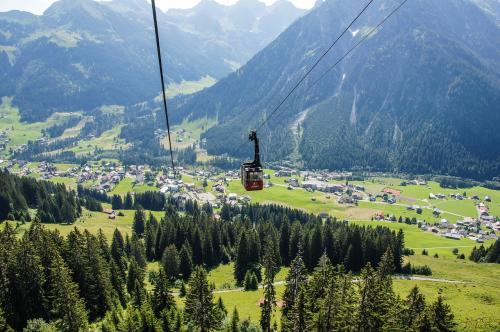 Skiing season if followed by second busiest time. In July and August many visitors come for sightseeing of vacationing in numerous spa resorts. In addition, amount of tourists grows during Easter and Christmas celebrations.
Climate and Seasonality by Month
(Vienna)
Jan
Feb
Mar
Apr
May
Jun
❄
❄
⛅
⛅
☔
⛅
-1°C
31°F
1°C
34°F
5°C
41°F
10°C
50°F
15°C
59°F
18°C
65°F

1.6"

1.8"

1.7"

1.9"

2.7"

2.5"

⛷
⛷
⛷
⌘
⌘
⛹⌘
Jul
Aug
Sep
Oct
Nov
Dec
☔
⛅
⛅
⛅
⛅
❄
20°C
68°F
19°C
67°F
15°C
59°F
10°C
50°F
5°C
41°F
1°C
34°F

3.3"

2.7"

1.5"

2.2"

2.2"

1.8"

⛹⌘
⛹⌘
⛹⌘
⌘
⛷
⛷
❄ - cold; ⛅ - comfort; ☔ - wet
t° - average; inch - precipitation
⛷ - ski; ⛹ - health; ⌘ - excursion
Low Season in Austria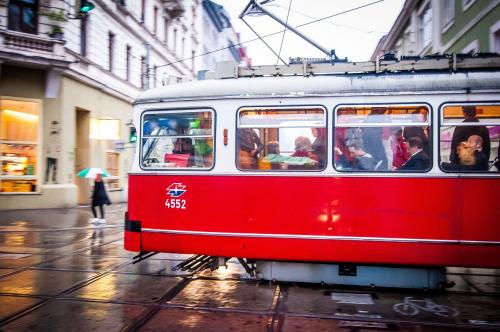 Two last months of autumn and spring are considered as low season. It is time when the nature of the country is in transition between magnificence of summer and winter. Between April and mid-May temperature grows from 14 °C (57 °F) to 21 °C (70 °F) reaching comfortable state only in late May. Same way during last month of autumn weather becomes appropriate for skiing. First snow falls on mountains in October and forms stable cover suitable for skiing only in late November.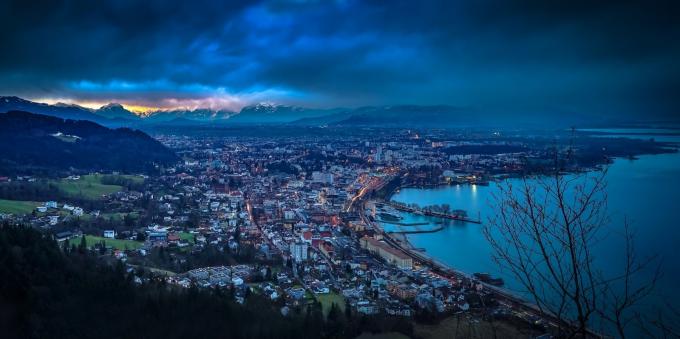 In addition, mentioned periods are the rainiest parts of a year. On the other hands all indoor sights and activities in cities of Austria are available year round. So every season is suitable for those who want to touch Austrian culture. Skiing adherents would prefer winter while hikers, bikers and rock-climbers would want to plan visit to Austria on summer.