Best Time to Visit in the UAE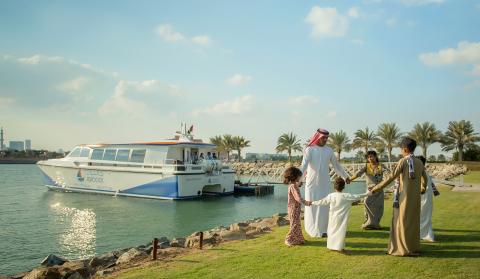 The United Arab Emirates is the country in Near East. It consists of 7 emirates with absolute monarchy. The country occupies north-eastern part of the Arabian Peninsula and is washed by the Persian Gulf. Abu-Dhabi is the biggest emirate. It occupies 85% of territory of the country. The Rub' al Khali desert occupies most of territory of UAE. Only in northern and eastern regions there are some mountains.
Climate of the country is extremely hot and arid with often sandstorms. Average maximum temperature in summer in shade is between 34 °C (93 °F) and 39 °C (102 °F) and occasionally even reaches mark of 45 °C (113 °F). During winter air cools down to 20-23 °C (68-73 °F) and even cooler at night, but actual frost is exceptionally rare. Precipitation is few and irregular. Annual amount of it is only around 100 mm (≈4") that usually fall between November and May.
Best time to go to Emirates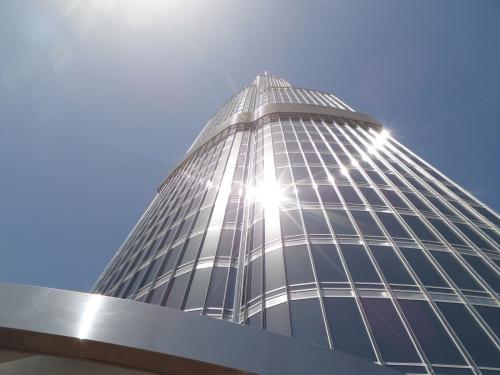 UAE is hot and sunny year round. Water in the Persian Gulf never cools below 20 °C (68 °F) and rains or even clouds are rare. Various sorts of entertainment are developing in the country in most impressive way. Best time to visit the country is late autumn or early spring because summer is too hot and winter might be too windy and cool for seaside activities. On the other hand winter is the time of vivid Christmas celebrations, sales and other events.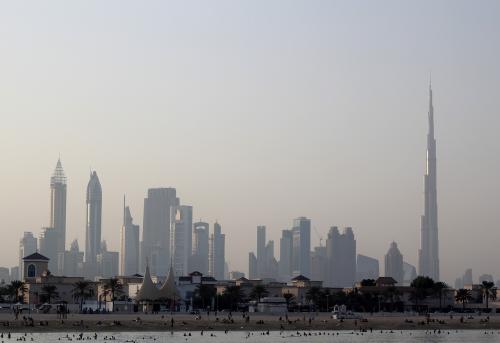 Swimming season last in UAE year round because water never cools below 20-22 °C (68-71 °F) depending on region. Winters might be too cool and windy for swimming, but sunbathing is always available, in addition cool season in UAE is much warmer than usual winters in temperate continental climate. During summers water is too warm to bring some relief from heat, so at those seasons seaside activities are calming down.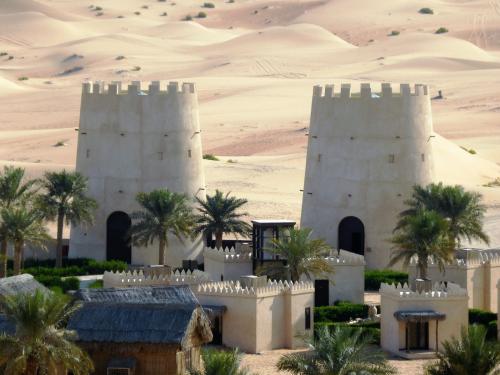 UAE is relatively young country, so there isn't much historical heritage there. Instead tourists are attracted by sights of modern architecture, parks of different sorts (including biggest flower park in the world), desert safaris and other activities. Best time to perform tour to UAE is overlapping with swimming season.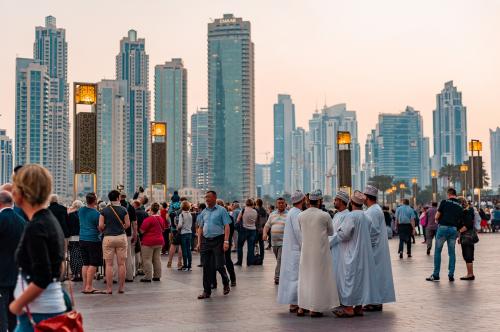 On the other hand in the middle of summer and winter many so called "trading festivals" are being held in various localities of the country. It is time when sellers offer massive discounts (down to 70%) on their stock.
Climate and Seasonality by Month
Dubai
Jan
Feb
Mar
Apr
May
Jun
⛅
⛅
⛅
⛅
☀
☀
18°C
66°F
19°C
67°F
22°C
72°F
25°C
78°F
30°C
85°F
32°C
90°F

0.2"

0.2"

0.6"

0.2"

0.0"

0.0"

⌘⛹
⌘⛹
⌘⛹
⌘⛹
⌘
-
Jul
Aug
Sep
Oct
Nov
Dec
☀
☀
☀
☀
⛅
⛅
34°C
93°F
34°C
94°F
32°C
90°F
28°C
83°F
24°C
75°F
21°C
69°F

0.0"

0.0"

0.0"

0.1"

0.2"

0.1"

-
-
-
⌘
⌘⛹
⌘⛹
⛅ - comfort; ☀ - hot
t° - average; inch - precipitation
⌘ - excursion; ⛹ - health
Water Temperature and Seasonality
Jan
Feb
Mar
Apr
May
Jun
22°C
72°F
22°C
71°F
23°C
73°F
25°C
77°F
29°C
84°F
32°C
90°F
⛱
⛱
⛱
⛱
-
-
Jul
Aug
Sep
Oct
Nov
Dec
33°C
91°F
33°C
91°F
33°C
91°F
31°C
88°F
28°C
82°F
25°C
77°F
-
-
-
-
⛱
⛱
t° - average; ⛱ - beach
When it is better to refrain visit to UAE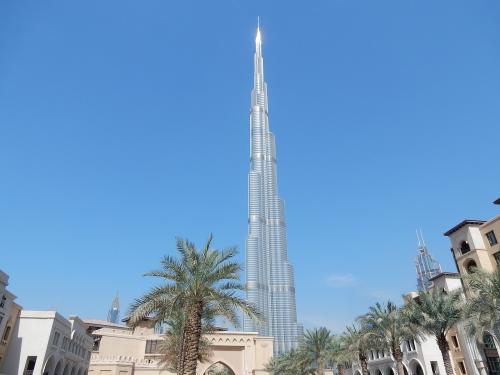 Summer with its devastating heat is certainly not the best time to visit the country. At afternoon temperature may reach 39 °C (102 °F) and even above 40 °C (104 °F). Surely infrastructure of major cities allows surviving such heat, but comfortable vacation is not guaranteed. People with health issues should carefully consider summer visit to the United Arab Emirates.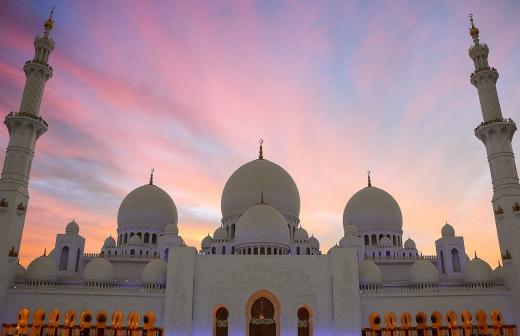 Also visit during sacred month of Ramadan requires sensitive attitude to Islamic traditions of locals. During this time they are not allowed to eat or drink during light hours of a day. Of course restaurants for foreigners are up and running, but distribution of liquor is restricted until 19:00 and even after dark there won't be parties with loud music and dances.
Dates of the Month of Ramadan are calculated according to Islamic lunar calendar and their relation to Gregorian calendar shifts from year to year. Travelers should mind them while planning visit to this outstanding and fascinating country.