Best Time to Visit Turkey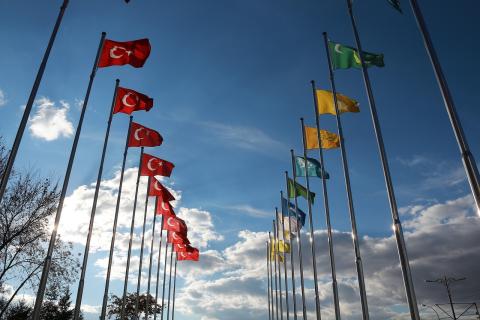 Turkey is the country in West Asia with prevailing mountainous relief. It is washed by three seas: the Black, the Aegean and the Mediterranean (actually there is fourth sea, the Sea of Marmara, but is more of strait between the Black and the Aegean Seas). Coasts of the Mediterranean and the Aegean Seas has mild Mediterranean climate with while in north western regions there is continental type of weather conditions. Central and mountainous areas experience altitude related alternation of climate.
It is hard to imagine more suitable country for tourism. Nature and the very history of the country are providing exciting entertainment. Coasts of three seas, mountains, remains of four empires and vivid local customs are guaranteeing unforgettable vacation.
Best time to go to Turkey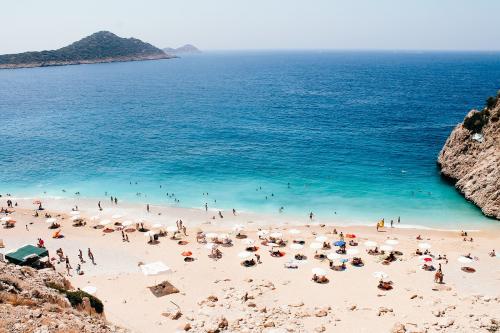 Peak of tourist influx to Turkey is in the middle of summer when the inhabitants of Europe are heading to the country during summer vacations. Air temperature during July and August may reach 400C (1040F) but air is relatively dry, so heat is completely tolerable. And even in periods of peak tourist activity pricing on accommodation and attractions is reasonable.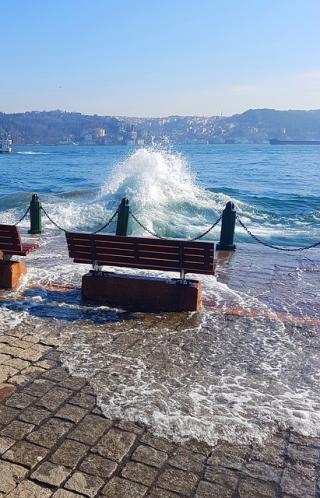 Beach season on all coasts starts in late May, but the Black Sea and the Sea of Marmara are bit cooler, but major seaside resorts are concentrated on coats of the Aegean and the Mediterranean Seas anyway. Swimming season may last until late October. Resorts in Turkey are developing in astonishingly fast way and attracting more and more visitors each year, so if you aren't fond of crowds it is better to schedule trip on May, early June or September. And don't forget to book hotel in advance.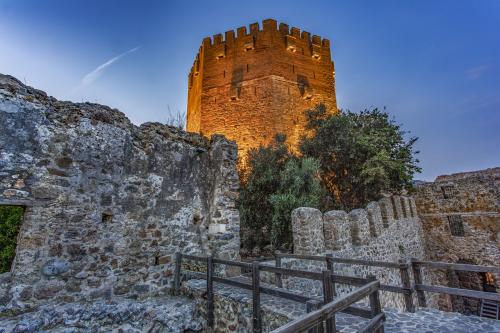 Summertime and the Velvet season is the best tome for sightseeing too, except July and August. It is better to wander among less crowded ancient Greek ruins, Byzantine Churches and Ottoman Mosques when weather is warm, not hot. This is true for natural sights too. Good weather is necessary for watching flaming mountain or shiny white limestone baths.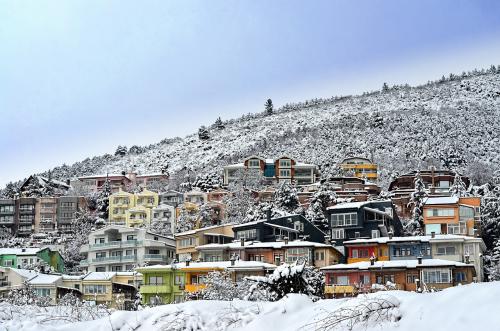 List of Turkish attractions (aside of culture and culinary) wouldn't be complete without skiing resorts. There are at least 16 of them. Almost all skiing resorts are located in north-eastern mountains. Duration of skiing season depends on features of given resort. For instance, Palandöken is up and running from late October to mid-May while resorts in Sarıkamış are open between mid-December and mid-March.
Climate and Seasonality by Month
Ankara
Jan
Feb
Mar
Apr
May
Jun
⛅
⛅
⛅
⛅
⛅
⛅
0°C
32°F
2°C
36°F
6°C
44°F
11°C
52°F
15°C
60°F
19°C
66°F

1.4"

1.6"

1.4"

1.4"

2.0"

1.2"

-
-
⌘
⌘
⌘
⌘
Jul
Aug
Sep
Oct
Nov
Dec
☀
☀
⛅
⛅
⛅
⛅
22°C
72°F
22°C
71°F
18°C
64°F
13°C
55°F
7°C
45°F
3°C
37°F

0.5"

0.3"

0.7"

0.8"

1.2"

1.8"

⌘
⌘
⌘
⌘
⌘
-
☔ - rainy; ⛅ - comfort; ☀ - hot
t° - average; inch - precipitation
⌘ - excursion
Antalya
Jan
Feb
Mar
Apr
May
Jun
☔
☔
☔
⛅
⛅
☀
10°C
51°F
11°C
52°F
13°C
55°F
16°C
61°F
20°C
69°F
25°C
76°F

8.4"

6.3"

4.1"

1.9"

1.1"

0.3"

-
-
⛹
⛹
⛹
⛹
Jul
Aug
Sep
Oct
Nov
Dec
☀
☀
☀
⛅
☔
☔
28°C
83°F
28°C
82°F
25°C
77°F
21°C
69°F
16°C
60°F
12°C
53°F

0.1"

0.1"

0.4"

2.6"

5.0"

9.5"

⛹
⛹
⛹
⛹
⛹
-
☔ - rainy; ⛅ - comfort; ☀ - hot
t° - average; inch - precipitation
⛹ - health
Water Temperature and Seasonality
Antalya
Jan
Feb
Mar
Apr
May
Jun
16°C
61°F
16°C
61°F
16°C
61°F
17°C
63°F
20°C
68°F
23°C
73°F
-
-
-
-
⛱
⛱
Jul
Aug
Sep
Oct
Nov
Dec
25°C
77°F
27°C
81°F
26°C
79°F
24°C
75°F
20°C
68°F
18°C
64°F
⛱
⛱
⛱
-
-
-
t° - average; ⛱ - beach
Off-season in Turkey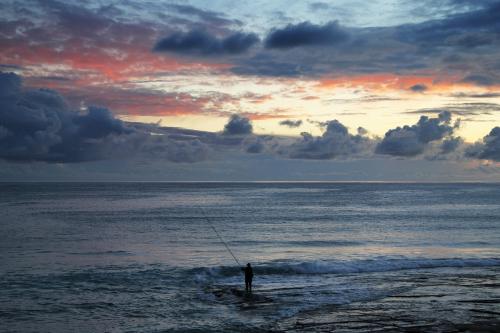 Considering amount and variety of attractions in Turkey there is no complete off-season. Skiing isn't as developed as seaside vacationing, so time between late October and April may be considered as off-season, though travelers go to Turkey even despite cooler and rainier weather in winter. Crispy mountainous and marine air, friendly people and unique culinary have nothing to do with weather.