Best Time to Visit Sweden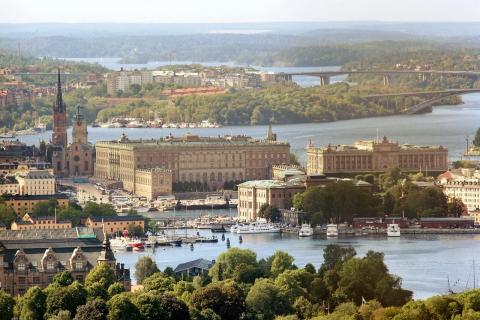 Most of territory of Sweden lies in the zone of moderate climate. However the country is stretched along meridians and such configuration causes significant variety of weather conditions. The Scandinavian mountains are blocking warm air masses from above the Atlantic resulting colder weather of northern and western regions. Winters there are long, cold and snowy especially beyond the Arctic Circle. Summers are short and cool.
Southern and south-western portions of the country along with islands in the Baltic Sea are warmer. Winter averages there are slightly below freezing and summers are warm but rainy. Highest annual amount of precipitation falls on the Mountains. There are about 2000 mm (78.7") per year while western coasts of Southern Sweden receive up to 700 mm (27.5"). Northern plains are the driest.
Season and low Season
Content: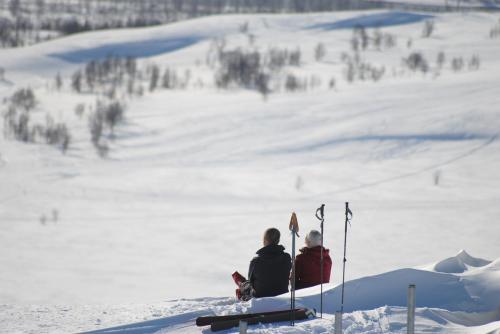 Most of tourists visit Sweden at the heist of skiing season which lasts from December to March. This is the time of Christmas and New Year celebrations so resorts in northern and western regions are crowded. In rest of the country high season is at summer. It is the best time for excursions, lakeside vacationing and exploration of the nature of the country.
Most of skiing resorts are located in northern half of the country hence winter temperature averages there are lower than in the capital. The coldest month is January when daytime average sits around -15 °C (5 °F) as for Åre region. Farther northern areas are colder.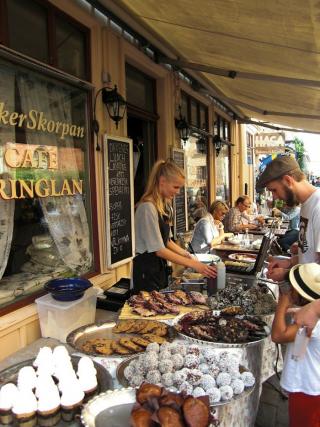 Southern and south-western regions are suitable for tourism at summer for instance in Stockholm daytime temperature of August reaches 22 °C (72 °F) or even 27 °C (81 °F) occasionally. In addition during all three summer month there are famous White Nights when daily amount of sunshine hours reaches 17 with glowing twilight instead of actual nights. And beyond the Polar Circle sun do not leave the sky at all.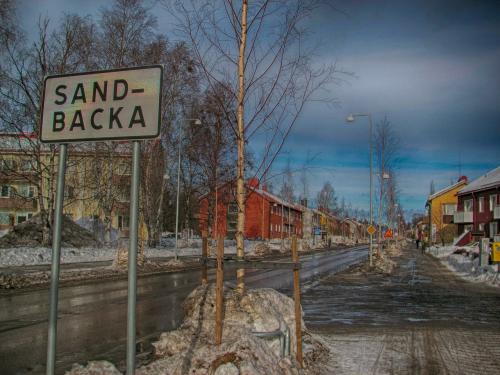 The off-season in Swedish skiing resorts lasts from June to late November while rest of activities is less available or comfortable between October and late April. Weather of offseason is considered uncomfortable for being rainy. However amount of precipitation is not critical and can be tolerated in exchange for lower pricing.
At second half of April skiing resorts are closing as snow begins to thaw when daytime average temperature crawls above freezing. Without snow skiing trails are closed and most of tourist's interests transfers to natural and cultural sights of the country.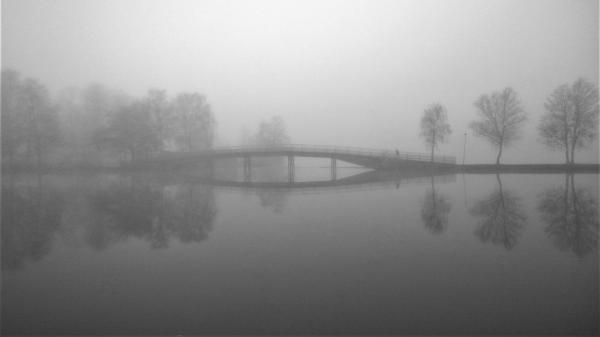 At autumn humid Atlantic winds bring frequent precipitation and less warmth. Time between late October and late November is transitional period when it is too cold for outdoor activities (10-4 °C or 50-39 °F) and too warm for skiing. Though there is probability of snow at late October it would not form steady snow cover. Those ought to save some money on trip to Sweden may try to catch couple of serene days in the middle of autumn.
( Stockholm )
Jan
Feb
Mar
Apr
May
June
❄
❄
⛅
⛅
⛅
⛅
-2°C
28°F
-3°C
27°F
0°C
33°F
5°C
41°F
11°C
52°F
16°C
61°F

1,5 "

1.0 "

1.0 "

1,2 "

1,2 "

1,8 "

⛷
⛷
⌘
⌘
⌘
⌘
Jul
Aug
Sep
Oct
Nov
Dec
⛅
⛅
⛅
⛅
⛅
❄
18°C
64°F
17°C
62°F
12°C
54°F
8°C
46°F
3°C
37°F
-1°C
31°F

2,8 "

2,6 "

2,2 "

2,0 "

2,0 "

1,8 "

⌘
⌘
⌘
⌘
⌘
⛷
❄ - cold; ⛅ - comfort
t ° - average; inch - precipitation
⛷ - ski season; ⌘ - excursion season