Best Time to Visit Spain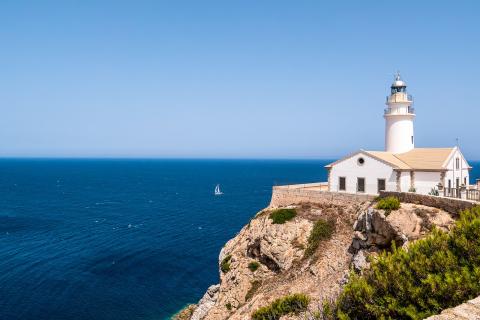 Spain is the country in south-western Europe. It occupies majority of the Iberian Peninsula, range of island in the Mediterranean Sea and the Atlantic Ocean (close to western shores of Africa) and small enclave on northern coast of Africa. The country has mountainous relief. Up to 90% of its territory is mountains of highlands. Almost half of the country lies on the biggest European plateau.
Main feature of climate of Spain is variety of weather conditions in different regions. In general Spain is one of the warmest and sunniest European counties. South-eastern coasts have typical Mediterranean climate with temperature averages between 25 °C (77 °F) and 10 °C (50 °F). Weather conditions of central plateau have colder winters and hotter summers due to lesser influence of the sea. Northern and north-western regions are under influence of the Atlantic Ocean. Weather there characterized by higher humidity and milder temperature ranges. Canary Islands has subtropical climate with minor variations of temperature while the Balearic Islands is slightly cooler and drier.
Season and Low Season
Contents: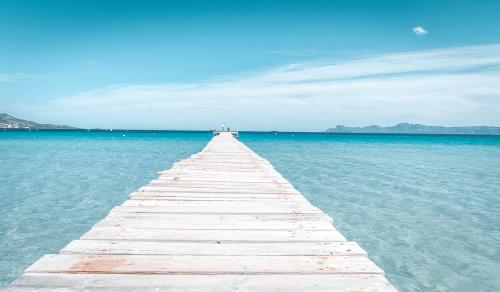 Majority of activities in Spain are associated with the sea and beaches. Beach season spans from May to September or even early October in warmest regions. Temperature ranges differ between locations, but near the seas summers are more comfortable than in inland territories. Globally there will be from 20 °C (68 °F) to 32 °C (89 °F). Water warms up to 25 °C (77 °F) in average. Naturally in busiest times pricings grow as well as amount of people per given area measurement unit.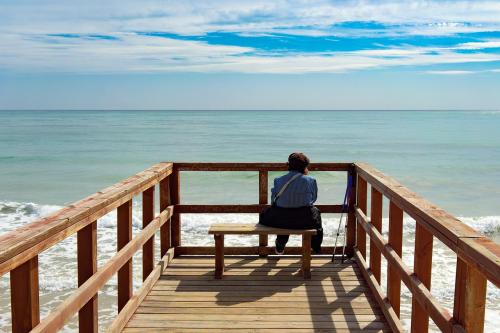 Northern regions are cooler so beach season there is shorter. In May and September at northern coasts is too cold for comfortable swimming. In opposite the Atlantic Ocean around the Canary Islands is warm year round. There will be around 22 °C (71 °F) of air temperature and not less than 20 °C (68 °F) of temperature of the sea.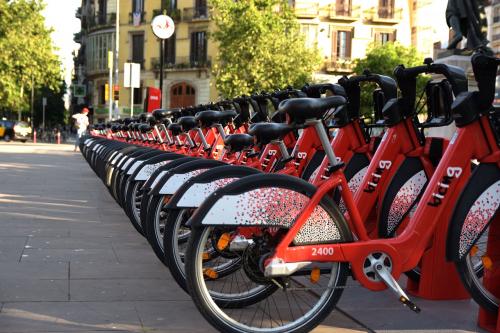 April through June and September with October are best month to take closer look at culture and historical sights of the country. Those are periods when air temperature is pleasant for walking around outside, but the seas are too cold and majority of tourists are only about to pack for journey to Spain. Corrida season starts in March and lasts to October.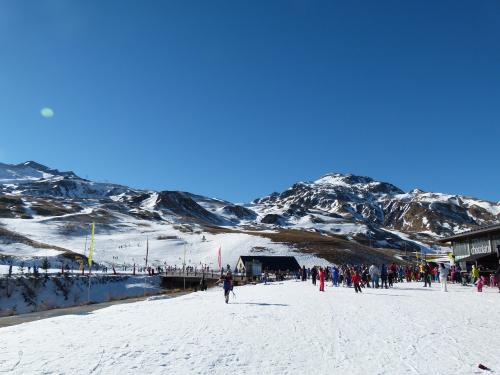 Also in northern part of the country there are numerous ski resorts. Opening of skiing season depends on amount of snowfall. Numerous skiing resorts of the country usually start to work in the middle of December, but in some years there is enough snow in late November. Duration of skiing season differs between regions. For instance resorts in mountains of Catalonia are open until late March while in Sierra Nevada near southern coast of Spain skiing season lasts to May.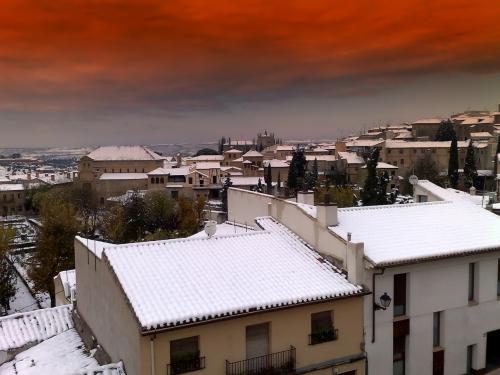 There is no pronounced low season in Spain. For instance Canary Islands have almost same weather conditions through whole year. Though, there are some periods in certain regions that may seem less comfortable than rest of a year. March and November are usually perfect for skiing, but rest of the country at these months is cool with 10-15 °C (50-59 °F), cloudy, rainy and windy. Also, there is probability of sleet in northern portion of Spain.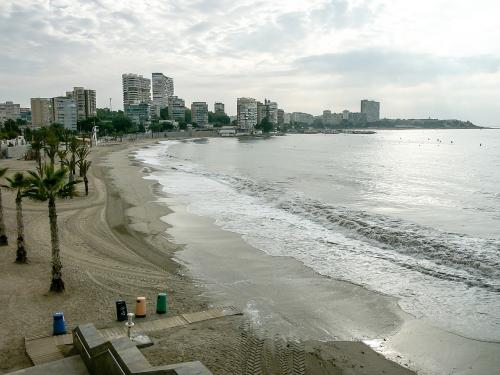 Rainy season starts to gain momentum in September and lasts to early May. It is accompanied by dampness and cloudiness, but, basically, there are things to do in Spain even when rains a lot.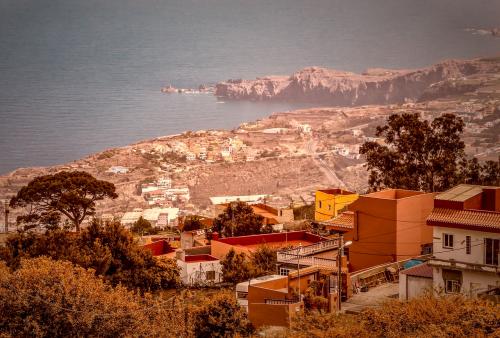 July may be too hot for people with health issues. In central regions summer temperatures may reach 35-38 °C (95-100 °F). In addition, higher elevation means more exposure for UV rays. Those factors should be considered while planning visit to Spain.
Madrid
(Where far to the sea)
Jan
Feb
Mar
Apr
May
Jun
⛅
⛅
⛅
⛅
⛅
⛅
5°C
41°F
6°C
44°F
10°C
49°F
12°C
54°F
16°C
60°F
20°C
69°F

1.8"

1.8"

1.4"

2.2"

1.6"

1.0"

⌘
⌘
⌘
⌘
⌘
⌘
Jul
Aug
Sep
Oct
Nov
Dec
☀
☀
⛅
⛅
☔
⛅
24°C
75°F
23°C
74°F
20°C
67°F
14°C
57°F
9°C
48°F
5°C
42°F

0.6"

0.4"

1.2"

1.8"

2.2"

1.8"

⌘
⌘
⌘
⌘
⌘
⌘
☔ - wet; ⛅ - comfort; ☀ - hot
t° - average; inch - precipitation
⌘ - excursion
Barcelona
(Where the is a sea)
Jan
Feb
Mar
Apr
May
Jun
⛅
⛅
⛅
⛅
⛅
⛅
10°C
50°F
11°C
51°F
13°C
55°F
15°C
58°F
18°C
64°F
21°C
71°F

1.2"

1.1"

2.1"

1.7"

1.2"

1.4"

⌘
⌘
⌘
⌘
⌘
⛱⌘
Jul
Aug
Sep
Oct
Nov
Dec
☀
☀
☀
☔
☔
⛅
24°C
75°F
24°C
75°F
22°C
72°F
18°C
64°F
13°C
56°F
11°C
51°F

1.0"

1.1"

2.2"

2.4"

2.7"

0.6"

⛱
⛱
⛱⌘
⛱⌘
⌘
⌘
☔ - wet; ⛅ - comfort; ☀ - hot
t° - average; inch - precipitation
⌘ - excursion; ⛱ - beach
Considering given above whole year in Spain is the best time to go to the country. Most suitable time for journey rather depends on preferable activity than some features of weather.