Best Time to Visit Russia
Russia is the biggest country in the world. There is wide variety of weather conditions and types of relief. It has countless wonders of nature, architectural and cultural sights. Though annual amount of tourists is somewhere around 22 million of people. There's no pronounced peak of tourist activities or off-season because vast territory of the country offers worthy activities on year round basis.
People go to the country for seaside vacationing, skiing, health improvement, sightseeing, extreme sports, hunting, fishing, sheer love for travelling or one of other imaginable reasons. One thing is totally clear about Russia is that it is totally worth visiting.
Season and Off-season
Contents: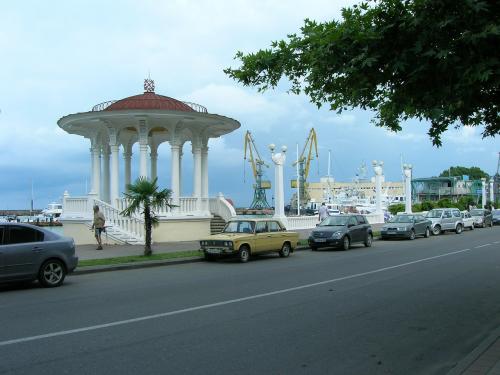 Vast majority of Russian seaside resorts is concentrated on coasts of the Black Sea (obviously coasts of the Arctic Ocean aren't the best place for vacation at least in traditional meaning of the word). Starting from mid-May sand and pebble beaches become crowded with tourists. Most of them are locals. The sea warms up to 20-21 °C (68-70 °F) in the middle of June and to 25 °C (77 °C) in July. Beach season spans until mid-September.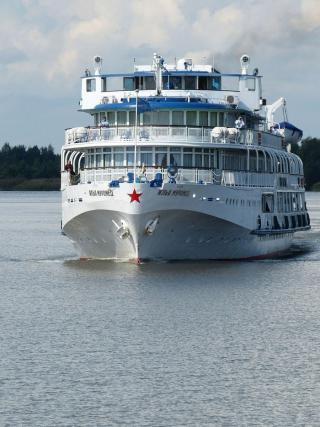 Russia is covered by rivers, so river transport is developed equally to railroads or aviation. River cruises on biggest rivers are popular among locals and visitors. Best time for this kind of entertainment matches beach season in country, river cruises are providing special experience. They may last for whole week with visiting numerous cities. It is brief way to discover Russia.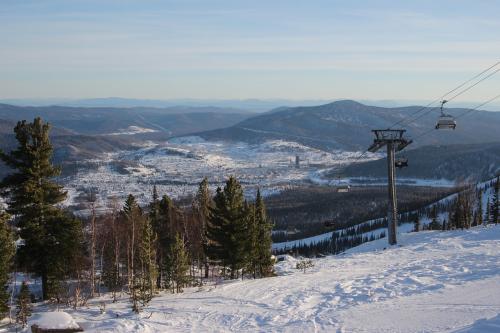 Between late November and mid-April there is great opportunity to visit Russian skiing resorts on picturesque slopes of the Greater Caucasus or in mountains of Ural. Russian mountains are great in summer too. They provide perfect ground for hiking, orienteering, eco-tourism and unique taste of Caucasian culinary.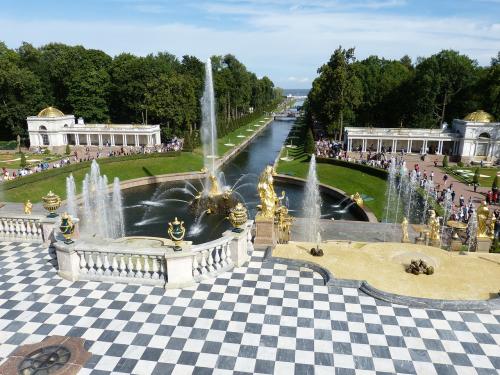 Late spring, early summer and early autumn are great for health improvement in one of countless spa resorts of the country. There are mineral springs, curative muds and vast regions of untouched nature where the land itself cures.
Also, this is a great time for sightseeing trips to cities of Russia.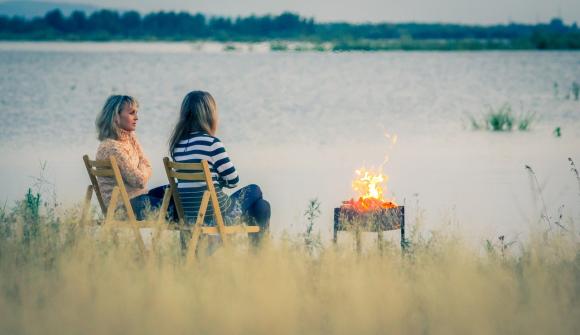 On top of it visitors can dedicate their time for fishing in lakes or/and rivers, hunting or even picking of edible mushrooms almost in any time of a year. Combining one of mentioned types of leisure with business trip to the country is great idea too. And most certainly after getting along with locals you'll find many other kinds of recreation you'd never thought existed.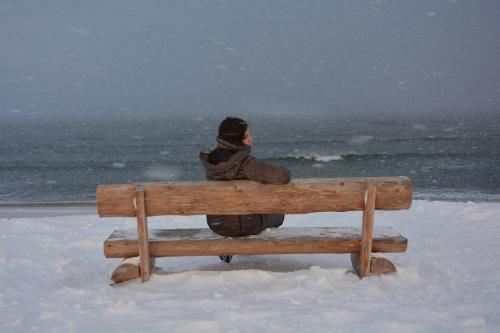 Actually there is no off-season in Russia. Preferable time for visit depends on preferable activity and that's all.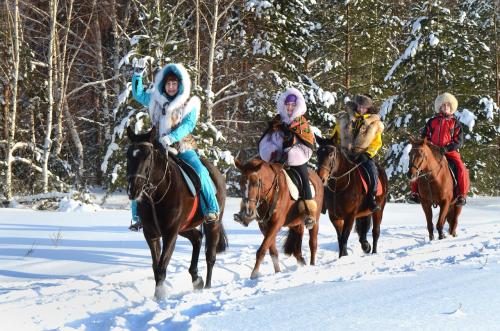 Of course legendary Russian winters can distract visitors, but extreme weather conditions are true for regions of Far North and rest of the country is way warmer.
Awareness of actual weather conditions if destination region, respective preparations and reliable guide will make visit to Russia unfirgetable.
Moscow

Jan
Feb
Mar
Apr
May
Jun
❄
❄
❄
⛅
⛅
⛅
-9°C
15°F
-8°C
18°F
-3°C
28°F
6°C
43°F
13°C
55°F
17°C
62°F

1.6"

1.5"

1.4"

1.4"

2.1"

2.3"

⌘
⌘
⌘
⌘
⌘
⌘
Jul
Aug
Sep
Oct
Nov
Dec
☔
⛅
☔
☔
❄
❄
18°C
65°F
17°C
62°F
11°C
52°F
5°C
41°F
-2°C
29°F
-6°C
21°F

3.5"

2.7"

2.3"

1.8"

1.8"

2.1"

⌘
⌘
⌘
⌘
⌘
⌘
❄ - cold; ☔ - rainy; ⛅ - comfort
t° - average; inch - precipitation
⌘ - excursion
St. Petersburg

Jan
Feb
Mar
Apr
May
Jun
❄
❄
❄
⛅
⛅
⛅
-7°C
19°F
-7°C
19°F
-3°C
27°F
4°C
39°F
11°C
51°F
16°C
60°F

1.4"

1.1"

1.1"

1.9"

1.6"

1.8"

-
-
-
⌘
⌘
⌘
Jul
Aug
Sep
Oct
Nov
Dec
⛅
⛅
⛅
⛅
❄
❄
18°C
64°F
16°C
62°F
11°C
52°F
5°C
42°F
0°C
32°F
-5°C
24°F

2.3"

2.8"

1.8"

1.7"

1.8"

1.7"

⌘
⌘
⌘
⌘
-
-
❄ - cold; ☔ - rainy; ⛅ - comfort
t° - average; inch - precipitation
⌘ - excursion
Novosibirsk

Jan
Feb
Mar
Apr
May
Jun
❄❄
❄❄
❄
⛅
⛅
⛅
-17°C
9°F
-16°C
12°F
-9°C
27°F
2°C
45°F
11°C
63°F
17°C
74°F

1.1"

0.8"

1.1"

1.7"

2.3"

1.2"

-
-
-
-
⌘
⌘
Jul
Aug
Sep
Oct
Nov
Dec
⛅
⛅
⛅
⛅
❄
❄❄
19°C
78°F
16°C
72°F
10°C
61°F
2°C
43°F
-8°C
24°F
-15°C
13°F

2.2"

1.9"

1.4"

1.8"

2.0"

1.7"

⌘
⌘
⌘
-
-
-
❄❄ - frost; ❄ - cold; ⛅ - comfort
t° - average; inch - precipitation
⌘ - excursion
Sochi

Jan
Feb
Mar
Apr
May
Jun
☔
⛅
⛅
⛅
⛅
⛅
6°C
43°F
7°C
44°F
9°C
48°F
13°C
55°F
17°C
62°F
20°C
69°F

3.5"

1.9"

3.2"

1.8"

1.4"

1.3"

⛷
⛷
⛹
⛹
⛹
⛹
Jul
Aug
Sep
Oct
Nov
Dec
☀
☀
⛅
⛅
⛅
☔
23°C
73°F
23°C
73°F
20°C
68°F
16°C
60°F
12°C
53°F
9°C
48°F

1.8"

0.9"

2.1"

3.0"

2.7"

4.5"

⛹
⛹
⛹
⛹
⛹
⛷
☔ - rainy; ⛅ - comfort; ☀ - hot
t° - average; inch - precipitation
⛷ - ski resorts; ⛹ - health
Water Temperature and Seasonality
Jan
Feb
Mar
Apr
May
Jun
9°C
48°F
9°C
48°F
9°C
48°F
11°C
52°F
17°C
63°F
20°C
68°F
-
-
-
-
-
⛱
Jul
Aug
Sep
Oct
Nov
Dec
23°C
74°F
24°C
75°F
22°C
72°F
18°C
64°F
15°C
59°F
12°C
54°F
⛱
⛱
⛱
-
-
-
t° - average; ⛱ - beach