Nature of Italy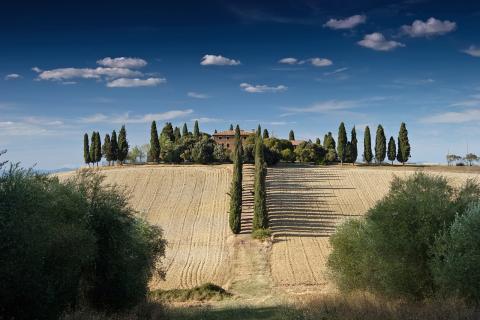 Italy is the country in the middle of the Mediterranean Region. Its territory includes the Italian Peninsula, northwestern tip of the Balkan Peninsula, southern edge of Alps and range of islands. Italy is washed by the Adriatic, Ionic, Liguria and Tyrrhenian Seas. Territory of the country is mostly mountainous with Alps in inland Italy and Apennines on the Italian Peninsula.
Italy lies on border between Mediterranean and subtropical climate zones. The north most located areas have continental weather conditions. Naturally in mountains there are altitude-related transitions of temperature and humidity. Influence of the seas is amplified by Alps. They are natural obstacle to northern and western winds.
Places in Italy
Italy is the land of numerous sights, outstanding culture and great culinary. Italian nature is as vivid and variable as its history and traditions. It seems that everything from tall mountains with snow caps to white sandy beaches with crystal clear water was painted by the most talented artist.
Fjord Furore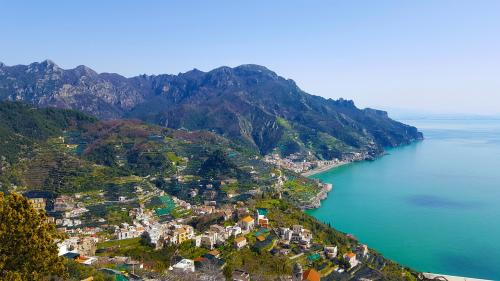 On southern coast of Italy in the region called Amalfi Coast there is true fjord. Steep gorge frames great beach and soft azure sea. Small old fishermen villages are scattered around it. It is less crowded comparing to Positano.
Plains of Tuscany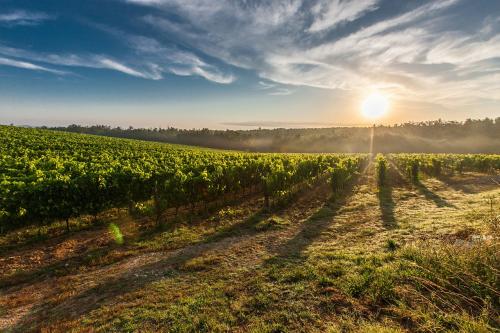 One of most recognized places in Italy is Tuscany. Its picturesque plains have perfect conditions for winemaking. Ancient villas are waiting for tourists to offers degustation of the best wines of the world.
Hot springs of Saturnia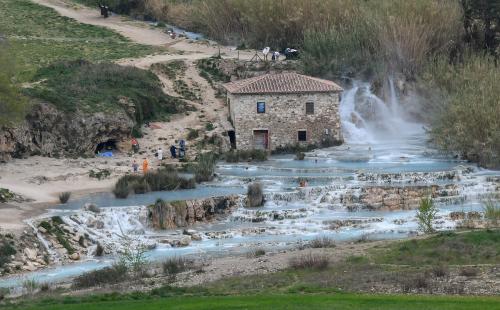 Thermal springs in Saturnia have been used for recreation for centuries. According to local legend they appeared as a result of divine anger. Furious Jupiter threw lightning trying to punish Saturn. He missed and hit the land. On this place surrounded by untouched nature appeared natural spa center. Water of the spring is rich on minerals and has pleasant temperature of 370C (980F).
Gran Paradiso National Park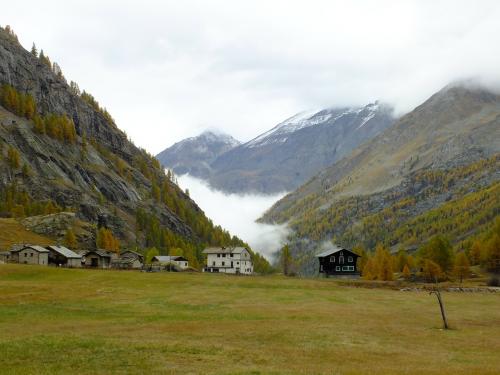 On slope of the Gran Paradiso Mountain there is national park of same name. Local velleys, mountain lakes, glaciers and alpine meadows are home for rare alpine ibexes, eagle-owls and chamois. Several villages are scattered around territory of the ark offering help and lodging for the night.
Sardinia Island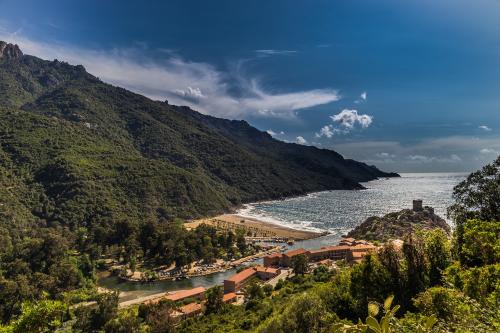 Main attractions of the second biggest Mediterranean island are long beaches. But Sardinia offer entertainment year round. Among most popular there are horse trails, swimming and even skiing. Refined local culinary is useful for heath as well as mild climate.
Mount Etna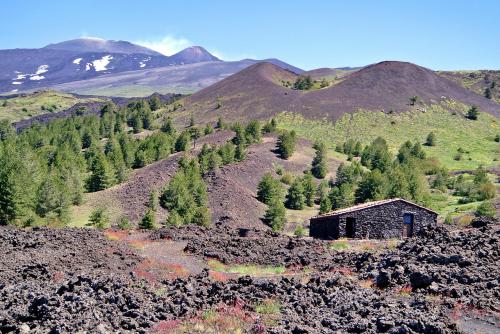 Etna is the tallest active volcano in Europe (3295 m or 10 810 ft.) and one of the most beautiful volcanos of the world. From time to time it erupts clouds of ash and smoke that on one hand form fertile soil, but. On the other hand may cause significant damage.
Flora of Italy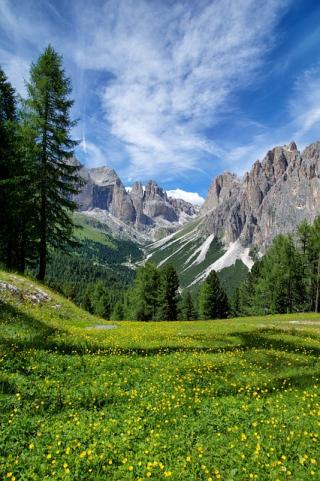 According to rules of nature variety of relief and weather conditions in Italy results variety of plants. In Alps destitution of flora follows altitude. On lowest slopes there are mainly broad-leafed forests with cork oaks, European olive, cypress, bay laurel, chestnut, ash and maple. Higher there is zone of beech forests with smooth transition to coniferous woods of larch and spruce. Above them there are no trees, only shrubs (juniper, hard alder and rhododendrons), grass meadows with wild flowers of primrose and carnation families, sedge and grassy willow. Highest peaks with glaciers or without them are covered by lichens and moss.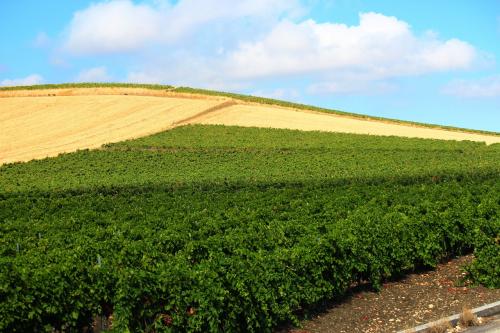 Plain of the Po was formerly covered by oak forests and shrubs. Now most of its territory has been used for agricultural needs. Poplars are growing in regions with higher humidity while in drier parts there are sedges. Also there are heather and pine forests. Water lilies and pondweed grow on riverbanks.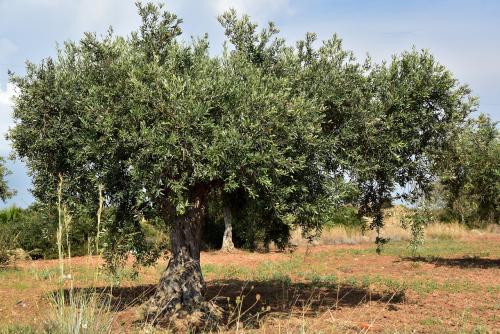 Highlands of the peninsula, Sardinia and Sicily are covered with evergreen and cork oaks, stone and Alep pines, olives, carob trees and lentsks. Higher grounds are planted by oaks, beech and chestnut trees, spruces, fir and pines, white ash, oriental sycamore and white poplar.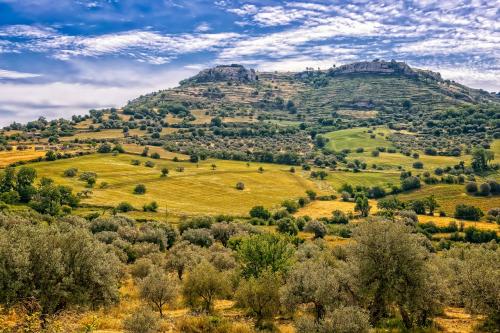 In southern part of the country there are Italian alders while on Sicily there are Sicilian fir and papyrus sedges. Natural forests of Apennine Mountains are currently replaced by shrubs f macchia. Plains are covered with steppe grass.
Fauna of Italy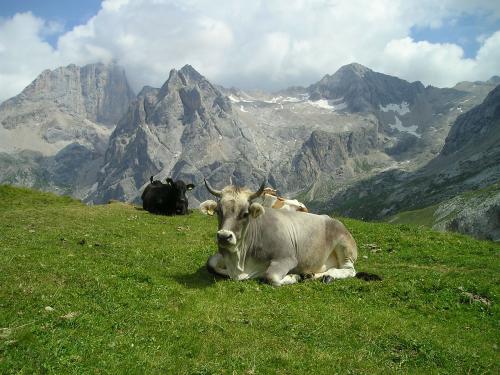 Deforestation and development of agriculture resulted significant reduction of variety of animals in Italy. Most of the wildlife dwells in mountains.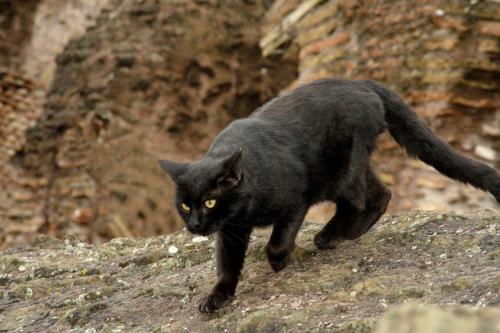 Alpines have populations of marmots, wild cats, stone and forest martens, ermines and ferrets. As for bigger mammals there are Alpine mountain goats, chamois, roe deer, lynxes, foxes and wolves. In Abruzzo there are some brown bears while Sardinia is populated by does, mouflons and boars. Also there are squirrels, hares and greater horseshoe bats.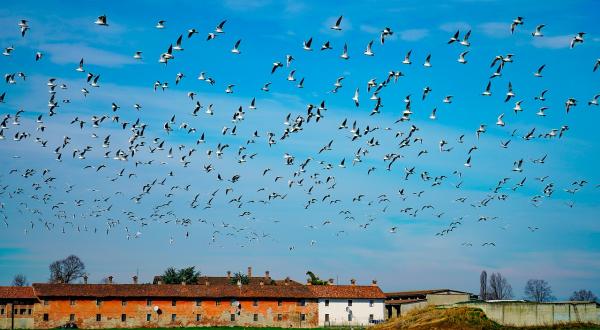 Diversity of feathered is much wider. There are around 400 species of birds in Italy including mountain partridge, vulture and golden eagle, swift, black and wood grouse, golden eagle. Most widespread retile is viper and most noticeable amphibians are alpine salamander and triton.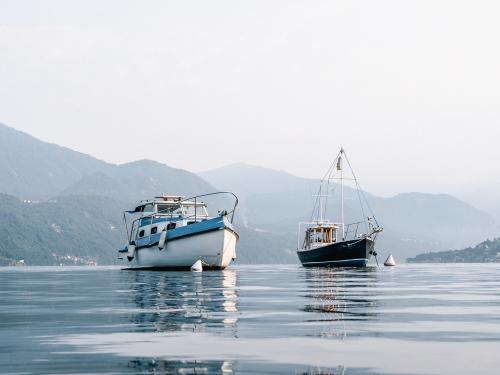 Fresh waters are populated by sturgeons, brown trout and eels. Noticeable sea dwellers are common red mullets, sea crucians, white and sword sharks. Tuna, mackerel, sardines and flounders are objects of fishing industry. Variety of life in the sea is complimented by invertebrates like sponges and red corals.