Best Time to Visit Israel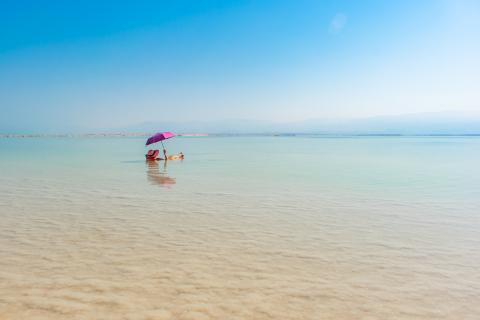 Israel is the country in near East at eastern coast of the Mediterranean Sea. Southern tip of the countries territory reaches the Gulf of Aquaba (Red Sea). Roughly there are four main types of relief: narrow coastal plain at the Mediterranean Sea, smooth central hills and mountains, Jordan Valley at eastern border of the country and Negev plateau.
Climate of Israel is considered as humid Mediterranean, though the seas, vast southern desert and mountain ranges are dividing the country into several climatic regions. According to those differences temperature ranges and amount of precipitation are varying greatly.
For instance in Galilee there is around 1080 mm of annual precipitation, while neighborhood of Eilat receives only about 20 mm of it. Mountainous regions have cooler winters with occasional snowfall while coastal plain is warm and humid during winter months.
Best time to go to Israel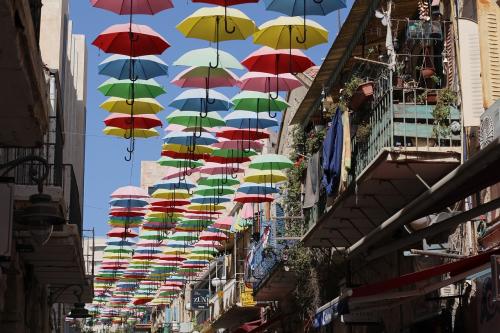 (Guard street rains, Jerusalem)
Due to legendary history of the country and amount of religious interest tourist influx there is dense throughout a year. Moreover Israel managed to create many modern attractions. For instance, Tel Aviv is modern metropolis with beaches, clubs and malls. There are several peaks of tourist interest to the country.
In general spring is the busiest time in the country, but significant amount of visitors come to Israel during summer too. Autumn is popular time of Jewish celebrations and Christians perform their pilgrimages to Israel in December. Let's take closer look at specific periods of increased tourist influx.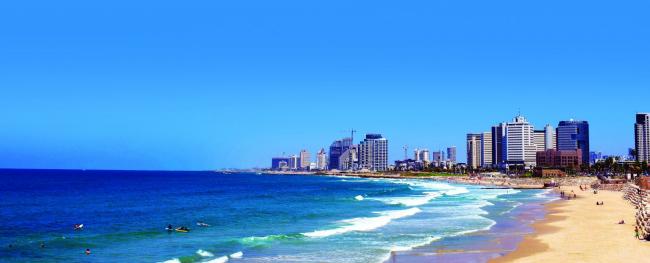 (Tel Aviv)
There are four main bodies of water in Israel: the Mediterranean, the Dead and the Red Seas along with the Sea of Galilee. Swimming season on the Red Sea lasts throughout a year because temperature of its water never drops below 20 °C (68 °F), while temperature of air remains within range of 15-30 °C (59-86 °F). Late spring and early autumn are best seasons to go to the Red Sea.
The Mediterranean Sea is cooler than the Red Sea, so busiest time there is during summer and couple of months around it. While planning summer visit to Israel you should mind migrations of jellyfish which usually occur in June and July.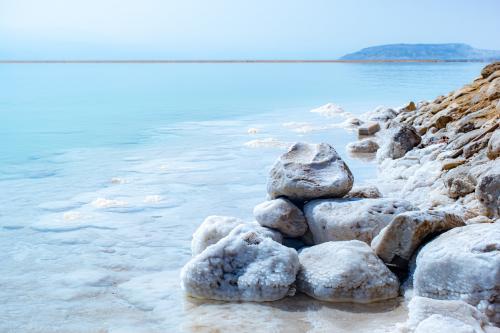 (The Dead Sea)
The Dead Sea is popular throughout a year, but during winter it has 19-22 °C (66-71 °F) of temperature. During summer it warms up to 30-35 °C (86-65 °F), so transitional seasons (spring and autumn) are best time to visit it. On the other hand numerous recreational establishments around the sea perform indoor procedures with its curative water.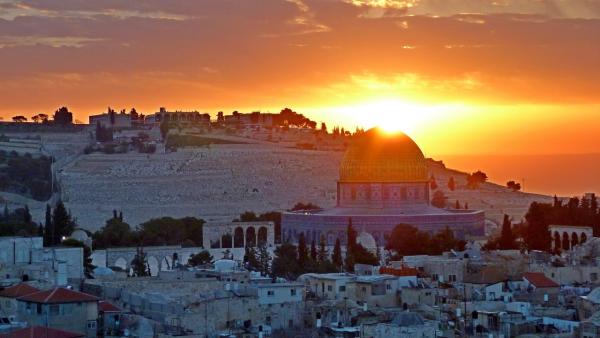 (Holy Land)
In general October is the best time to visit the country. It is time when the air doesn't warm up above 30 °C (86 °F) and the seas are as warm as 24-26 °C (75-79 °F). September might be considered as the velvet season, but it is slightly too hot. Best time for tour for sightseeing is in late spring and early autumn too. Winters might be too rainy for comfortable travelling between sights and summers are usually dry and hot. Winter visit to Israel is great opportunity to try local skiing. There is only one mountain with suitable conditions, but skiing in Israel worth trying, if there's nothing else to do.
Climate and Seasonality by Month
Jerusalem
Jan
Feb
Mar
Apr
May
Jun
☔
☔
⛅
⛅
⛅
☀
9°C
48°F
9°C
49°F
12°C
54°F
16°C
60°F
20°C
68°F
22°C
72°F

1.7"

1.4"

0.8"

0.9"

0.3"

0.0"

⌘
⌘
⌘
⌘
⌘
⌘
Jul
Aug
Sep
Oct
Nov
Dec
☀
☀
☀
⛅
⛅
☔
24°C
75°F
24°C
75°F
21°C
73°F
20°C
69°F
16°C
61°F
11°C
52°F

0.0"

0.0"

0.0"

0.5"

1.0"

1.1"

⌘
⌘
⌘
⌘
⌘
⌘
☔ - rainy; ⛅ - comfort; ☀ - hot
t° - average; inch - precipitation
⌘ - excursion
Tel Aviv
Jan
Feb
Mar
Apr
May
Jun
☔
☔
⛅
⛅
⛅
☀
13°C
56°F
14°C
57°F
17°C
61°F
19°C
66°F
21°C
70°F
23°C
74°F

3.1"

1.9"

1.1"

0.6"

0.2"

0.0"

⌘
⌘
⌘⛹
⌘⛹
⌘⛹
⌘⛹
Jul
Aug
Sep
Oct
Nov
Dec
☀
☀
☀
⛅
☔
☔
26°C
79°F
27°C
81°F
26°C
78°F
23°C
73°F
19°C
66°F
15°C
59°F

0.0"

0.0"

0.0"

0.3"

1.1"

3.2"

⌘⛹
⌘⛹
⌘⛹
⌘⛹
⌘
⌘
☔ - rainy; ⛅ - comfort; ☀ - hot
t° - average; inch - precipitation
⌘ - excursion; ⛹ - health
Water Temperature and Seasonality
Jan
Feb
Mar
Apr
May
Jun
19°C
66°F
18°C
64°F
18°C
64°F
19°C
66°F
22°C
72°F
25°C
77°F
-
-
-
-
⛱
⛱
Jul
Aug
Sep
Oct
Nov
Dec
28°C
82°F
29°C
84°F
28°C
82°F
27°C
81°F
24°C
75°F
21°C
70°F
⛱
⛱
⛱
⛱
⛱
-
t° - average; ⛱ - beach
Off-season in Israel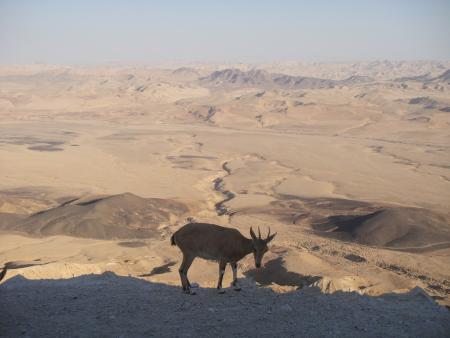 (Desert, Mitzpe Ramon)
Tours to Israel are less demanded during summer when temperature there hovers around 40 °C (104 °F) and even above. Rainy and cool winters are not that popular too. On the other hand journey to Eilat will be great despite season.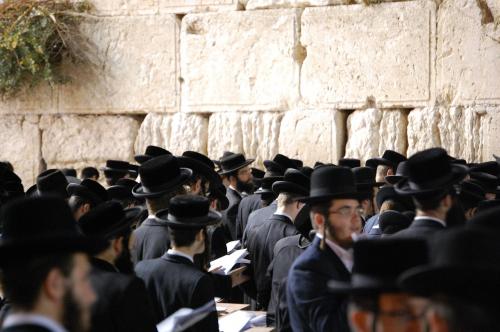 (Jerusalem, Western Wall)
Even in winter water of the Red Sea is warm enough. In addition December and January are busy with religious people that perform their pilgrimages. All in all only summer in Israel has uncomfortable conditions and therefore it is relatively calm.