Best Time to Visit Iceland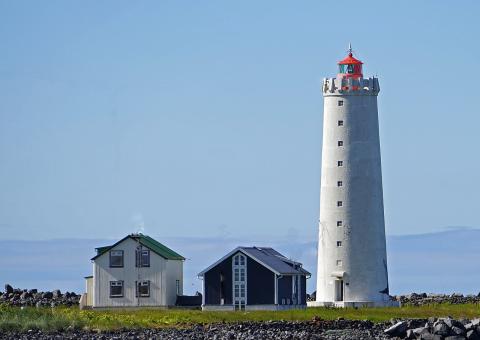 Iceland occupies the island of same name and several lesser islands around it. Climate of the country is forming under influence of North Atlantic Current, cold East Greenland Current, drifting polar ice and significant volcanic activity. Weather there is severe, but actually warmer than it may seem judging by global location of the island. Northern coast is bit cooler than southern and average annual temperature rarely goes below 4 °C (39 °F).
Weather is shifty due to influence of cyclones. Length of day varies greatly between seasons. In mid-November through January there no more than 5 hours of some sun shine. During summer situation is opposite and there are "white nights" with only around 3 hours of darkness. Amount of precipitation varies greatly; from 500 mm (19.7") to 3800 mm (118") in certain locations.
Season and Low Season
Contents: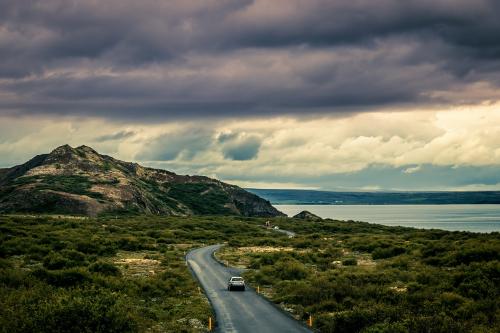 Vast majority of tourists heads to Iceland in summer when weather is milder, but in fact there is number of available activities on year round basis. Approximate amount of summer tourists is twice bigger than population of the country. Summer is the best time for exploration of natural wonders of the country. Volcanoes, waterfalls, glaciers, calderas and geysers are scattered over the island and summer days with average highs of 15 °C (59 °F).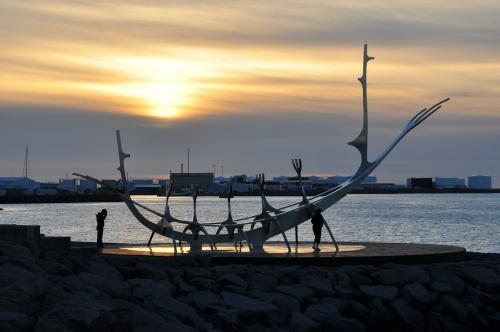 Fishing in Iceland is something special. Bodies of fresh water and water area of the country are swarming with fish of all kinds and sizes. Marine fishing is available year round, but best time to fish is in mid-June through September. Of course tourist should learn all respective regulations. Also mentioned period is the time when whales arrive to bays of the country. Localities on coast of Faxa Bay offer special tours to watch those magnificent creatures.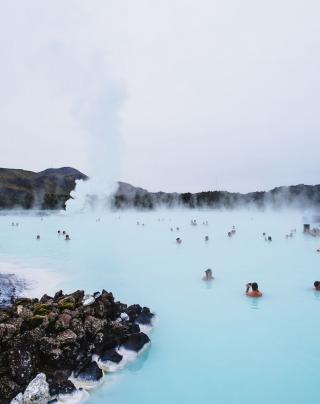 Colder part of a year is great for bathing in one of over 7000 of hot springs of Iceland.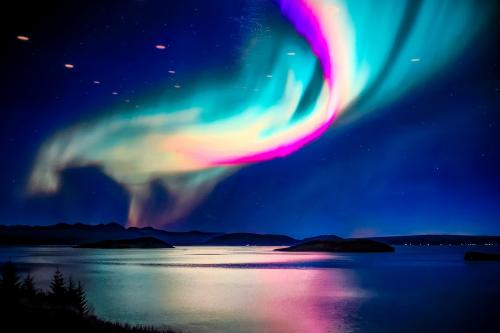 Also it is time to "hunt" polar lights. Long and dark nights are perfect to observe mysterious and charming phenomenon. There are tours to watch aurora borealis out in the wild and respectively equipped hotel complexes. Huts with transparent roofs are especially popular.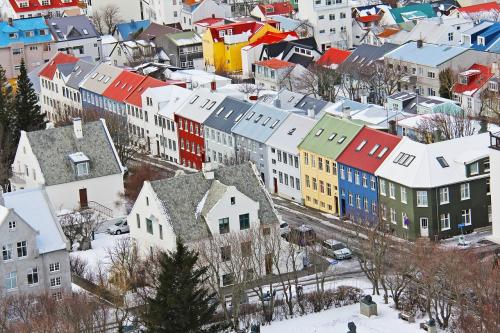 Number of activities in Iceland is available is available on year round basis, but since mid-September amount of tourists decreases. Some hotels are going out of order and weather becomes colder. But still working hotels offer significant discount reducing pricing by 30-40%. Car rentals offer discounts too.
So in general autumn or winter journey to the country is the great idea of affordable and impressing vacation. Especially for those who aren't afraid of cold, snowy and long nights.
(Reykjavik)
Jan
Feb
Mar
Apr
May
Jun
❄
☔
⛅
⛅
⛅
⛅
0°C
32°F
1°C
33°F
1°C
33°F
3°C
38°F
7°C
44°F
9°C
49°F

3.5"

2.6"

2.4"

2.0"

1.6"

1.6"

⛷
⛷
⛷
⛷
⌘⛹
⌘⛹
Jul
Aug
Sep
Oct
Nov
Dec
⛅
⛅
⛅
☔
☔
❄
11°C
52°F
11°C
51°F
8°C
46°F
5°C
41°F
2°C
35°F
0°C
32°F

2.0"

2.1"

2.5"

3.7"

3.1"

3.0"

⌘⛹
⌘⛹
⌘⛹
⌘⛹
⌘⛹
⛷
❄ - cold; ⛅ - comfort; ☔ - wet
t° - average; inch - precipitation
⛷ - ski (Hlíðarfjall); ⛹ - health; ⌘ - excursion