Best Time to Visit Finland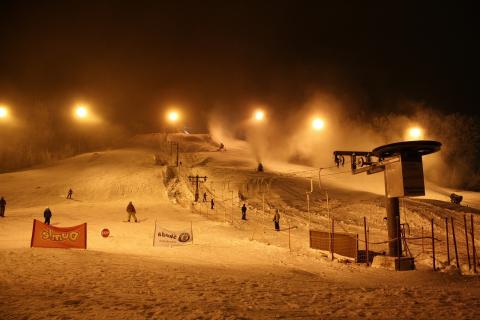 Finland is northern country. Cold weather conditions of it were formed from its global location and closeness to the Barents, the Norwegian and the Baltic Seas. Northern lands of the country lie within the zone of continental climate and they are colder than the rest of Finland.
Southern portion of the country is transitional area between maritime and continental climate. Summers here are short and cool. Beyond the Polar Circle at summer sun so not leave the sky for two months. Those are famous "white nights". Northern winters are severe and dark with up to 50 days of polar night. However due to influence of western winds from Atlantic weather in Finland is warmer than in other counties located on same longitude.
The best time to go to Finland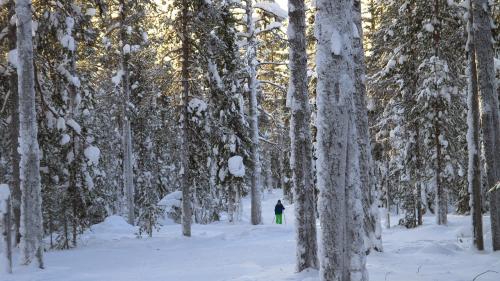 There are two peaks of tourist interest to Finland. First is at winter when skiing season and other activities of its kind are available. Time between late November and early March is perfect for visit northern part of the country. Snowy lands and mountains are perfect ground for skiing, snowboarding, riding on deer –drawn or deer-drawn sledge while enjoying stay in cozy cabins in the middle of woods under magnificent polar lights.
Sothern woodlands are great for visiting from late May to Early September. Up to 70% of the country is covered with forests with over 190 000 lakes of all kinds and shapes scattered here and there. Such gorgeous nature is carefully preserved though provides lots of activities such as hiking, fishing, rafting and excursions and mere spectating of wonders of Finnish nature.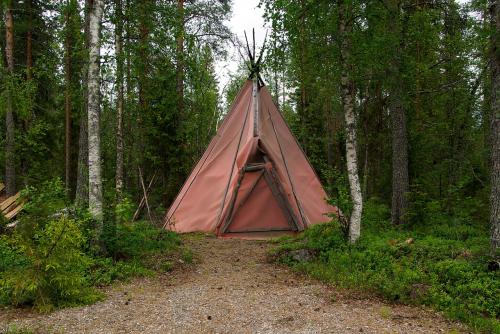 In terms of weather winter in northern regions is cold and snowy. Daytime average for most of skiing resorts is around -10 °C to -18 °C (14-0 °F). Naturally farther northern lands are colder. And there is significant amount of snow. For instance in sole Lapland height of snow cover may reach 1000 mm (39.3").
Summer during heist of tourist season is in its turn warm. Daytime averages of Helsinki, Turku and other southern localities are in range of 19-22 °C (66-71 °F). In addition at July starts rainy season. But fast showers with occasional thunder and lightning are only implement beauty of Finland at summer.
Climate and Seasonality by Month
(Helsinki)
Jan
Feb
Mar
Apr
May
Jun
❄
❄
⛅
⛅
⛅
⛅
-6°C
22°F
-6°C
22°F
-2°C
28°F
+3°C
38°F
+10°C
50°F
+15°C
59°F

2.2"

1.6"

1.5"

1.5"

1.8"

1.9"

⛷
⛷
⛷
⛹
⌘⛹
⌘⛹
Jul
Aug
Sep
Oct
Nov
Dec
☔
☔
☔
☔
☔
❄
+17°C
63°F
+16°C
60°F
+11°C
51°F
+6°C
43°F
+1°C
34°F
-3°C
26°F

2.4"

3.0"

2.7"

2.7"

2.6"

2.6"

⌘⛹
⌘⛹
⌘⛹
⛹
⛷
⛷
❄ - cold; ⛅ - comfort; ☔ - rainy
t° - average; inch - precipitation
⛷ - ski; ⛹ - health; ⌘ - excursion
Low season in Finland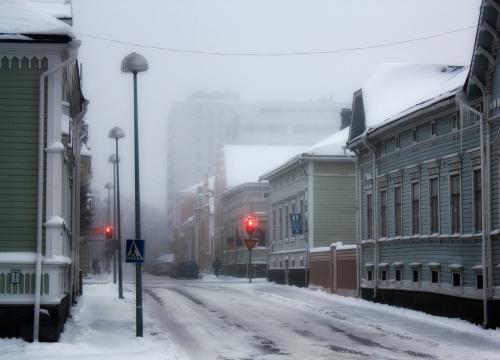 Respective to two peaks of tourist interest there are two off-seasons in Finland. First one is between October and early December. It is time when snow cover on skiing trails is only forming and weather is too cold for comfortable sightseeing. Southern areas are receiving less snow but still pretty cold with average of -3 °C to -10 °C (26-14 °F).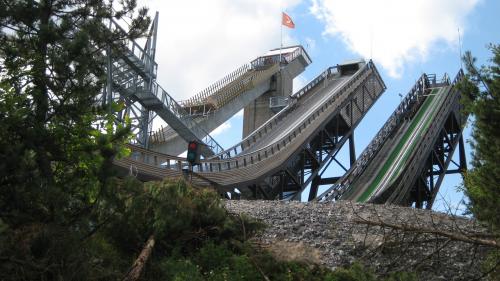 From late February to late May there is second off-season when thaw begins. Skiing on damp snow is unpleasant and warm weather is yet to come. At late May daytime temperature in the capital of Finland reaches 15 °C (59 °F) marking beginning of tourist season. To pick the best time to visit Finland travelers should consider preferred activities and degree of tolerable amount of fellow tourist as well as suitable pricing.