Finnish Nature
Most of territory of Finland is plain taiga. There are many rivers and streams along with several large and numerous smaller lakes. Plain relief prevails however there are some mountains in Finland. Halti Mountain is the highest among them with elevation of 1324 m (4344 ft.) a.s.l.
The country has continental climate that forms under significant influence of Atlantic currents or air from above them to be more specific. Winters are moderately cold and snow cover reaches 40 cm (15.7 inches) thick in northern regions and 10 cm (3.9 inches) in southern. Precipitation in general is frequent and abundant. Summer is moderately warm with mean averages of July in range of 14-18 °C (57-64 °F).
Places of Finland
Finland is reach on natural wonders. The very way of forming of its relief is mind-blowing. Ancient glaciers up to 3 km (1.8 mi) thick stripped down granite foundation and humongous dent in earth's crust. After that they just melt to create the Baltic Sea.
Punkaharju range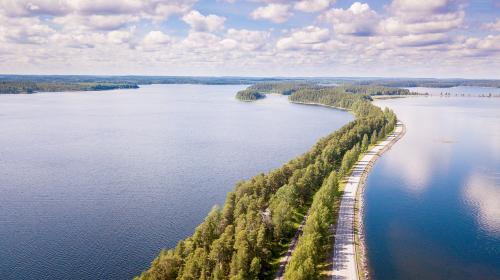 Narrow strip of land divides Puruvesi and Pihlajavesi lakes. It is covered with pine forest and serves as foundation to picturesque road. And it is the best way to scope magnificence of crystal clear lakes, their bays and cliffs.
Koli National Park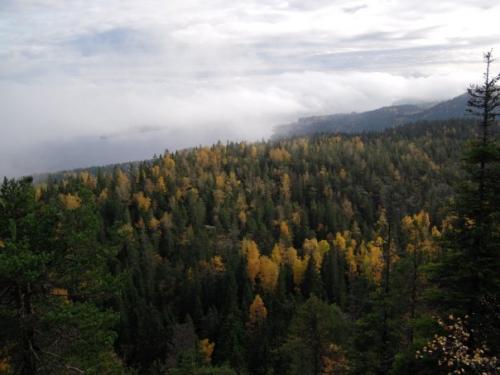 The park is located around and on the Ukko-Koli Mountain. At winter is serves as massive ski resort and at summers turns to natural sight of exceptional interest. Hiking, cave exploring and completely magical views of the Lake Pielinen are at disposal of visitors.
Saimaa lakes and rivers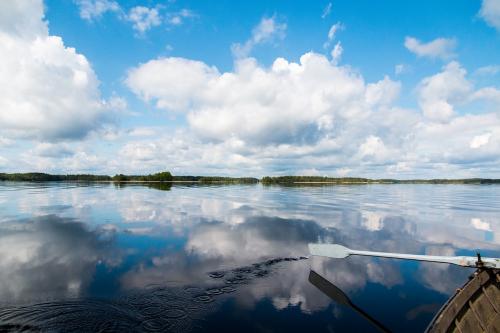 Technically Saimaa is the biggest lake in Finland, but in fact it is the system of connected bodies of water. Length of its water front is almost 15 000 km (9320 mi) and maximum depth is 85 m (279 ft.). It has over 13 000 islands and numerous lakeside localities including Lappeenranta, Mikkeli, Savonlinna and Joensuu.
Giant's kettles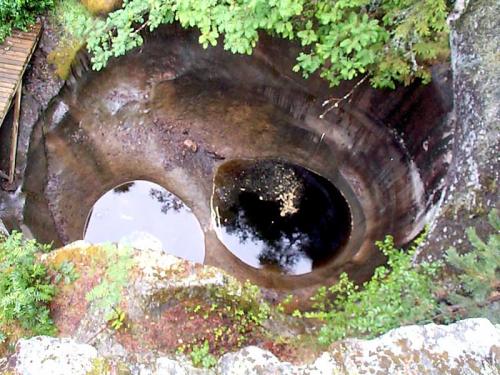 In Askola community there are 20 giant's cauldrons. Those mysterious stone pits where formed over centuries by whirling water with rocks. More solid rock prickles break softer while spinning in vortex. In former times locals considered those formations as sanctuaries. And this natural oddity is situated only in 70 km from Helsinki.
Flora of Finland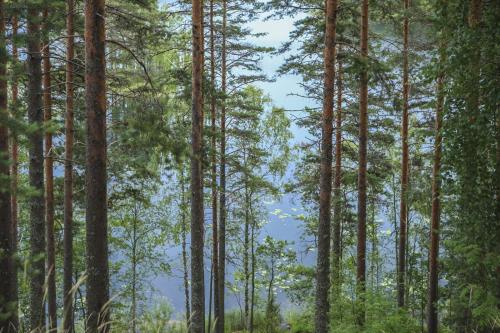 Along with abundance of water in Finland up to 70% of its territory is covered by forests including arctic and subarctic with usual pines, firs and birches. In southern woods there are oaks, linden-trees, maples and plenty of hazel. Heather is widespread too along with valuable berries such as cowberries, blueberries and whortleberries.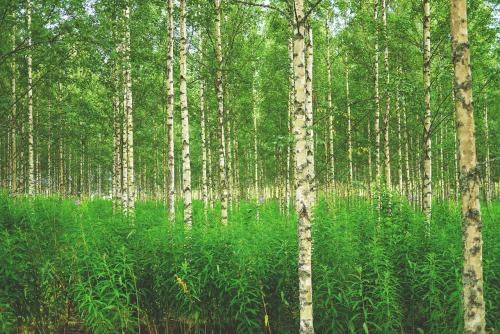 Totally there are over 2 000 species of plants and one thousand types of lichens. Considering massive extermination of every living being during ice age such variety is astonishing. Nature of Finland may seem severe but it is unique and carefully preserved.
Fauna of Finland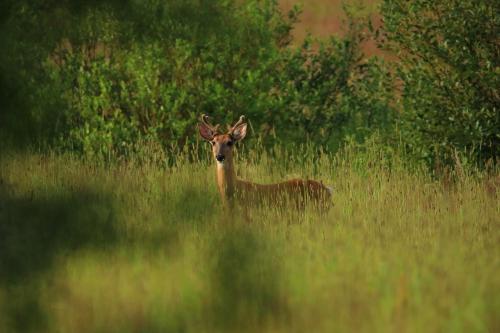 After devastating ice age wild life of Finland is still renewing and progress is obvious. Nowadays there are 70 species of fish, 11 species of reptiles (including vipers and grass-snakes) and 300 species of birds. The state carefully protects nature of the country and still visitors are able to fish to their heart's content (of course taking account of local regulations), travel through national parks and preservation sights and enjoy nature of Finland in many other ways.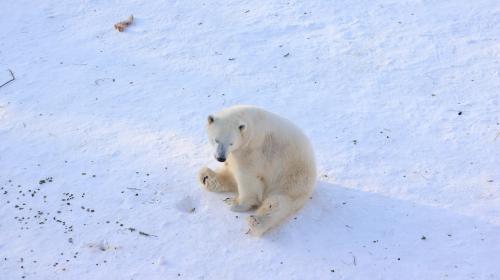 As for mammals there are around 70 species of them in Finland. On top of the food chain there are bears, wolves, lynxes and gluttons. Also there are 11 species of smaller carnivorous animals including valuable fur animals such as ferrets, sables, otters, martens, minks and ermines. In addition to forest animals there is significant population of fresh-water seals.