Best Time to Visit China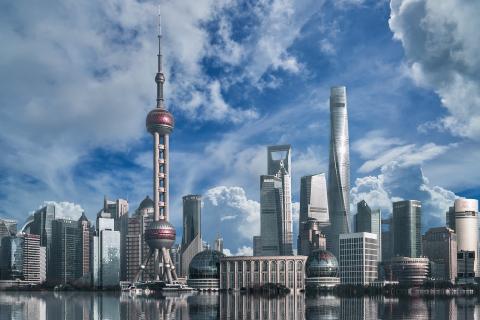 China is the third largest country of the world (or fourth depending on method of measurement) and most populated. It is situated in East Asia and is washed by the Pacific Ocean from east. Chinas' climate varies from subtropical in south to arid in north-west and pronounced continental in north.
The northernmost province of Heilongjiang has humid continental climate while in southern island of Hainan there is tropical monsoon climate. Weather of southern coasts is warmer in general and depends on monsoon winds. Difference of average summer temperatures between those two regions is lesser than between winter averages. Over 66% of its territory is mountainous with respective variations of climate.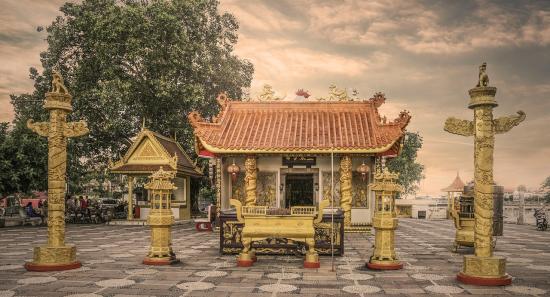 Distribution of precipitation is uneven. In north western regions there are some deserts with complete absence of rain while southern China receives abundant precipitation during rainy seasons. Also southern and eastern regions are exposed to devastating typhoons, floods, tsunamis and draughts. Northern China is exposed to seasonal dust storms during spring.
Season and Low Season
Contents: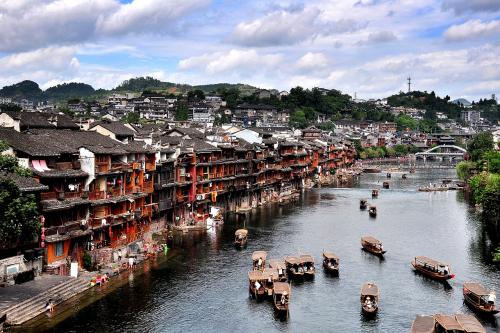 Territory of China is huge, so it is not that easy to point out certain time where it is best to go to the country. In terms of weather preferred time depends on destination. In general shoulder seasons are considered as the best time to visit the country.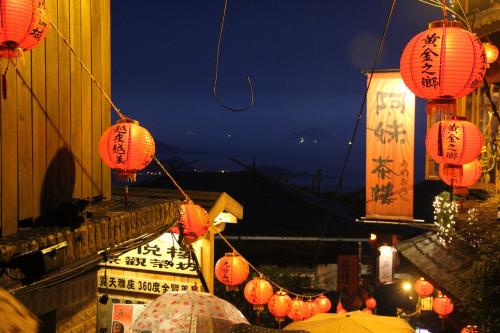 Interest of tourists to china grows between April and October and during Christmas celebrations. Major cities are packed with domestic and foreign tourists during those seasons. Best time for educational tours and sightseeing in northern part of China is late spring or first half of autumn. Northern summers are too hot while winters are too cold. October, November and December are the best months to visit southern regions for the rest of year is hot or wet.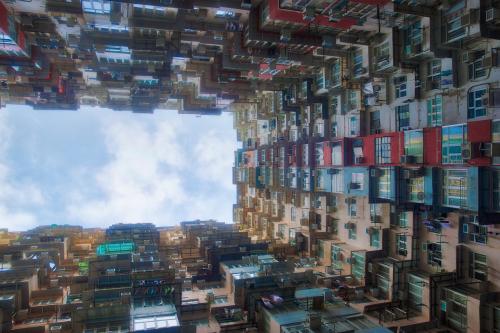 May and September are perfect months to go to Hong Kong. The island of Hainan has comfortable weather during winter and spring months. Hot summers are leading to rainy season and peak of typhoons in September. Also in early May the island is crowded by domestic tourists.
Since only third art of country is somewhat plain there are ski resorts. Most of them are up and running between November and March or even longer in certain years. Yabuli, Chengdai and Beidahu are the most popular skiing destinations.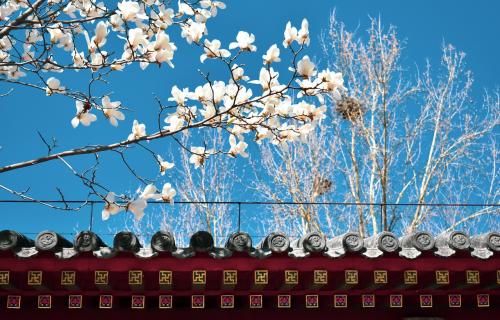 Middle of spring and beginning of autumn is most suitable time to go to Beijing or Shanghai when it is blooming and green. Mildly warm and relatively calm weather is great for excursions. Summer warmth in the big city is devastating and winters are cold and windy.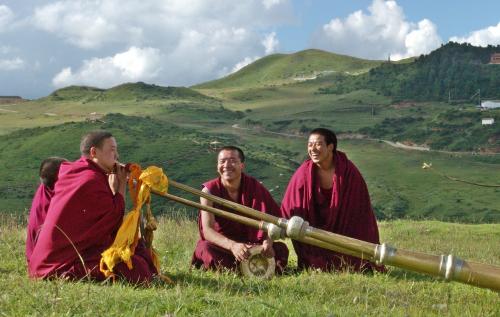 Tibet attracts tourist with no dependence to its weather. Due to elevations nights there are cold even in the middle of summer and winters are even colder with piercing winds. But people go to Tibet not for sake of comfort, so weather conditions don't matter.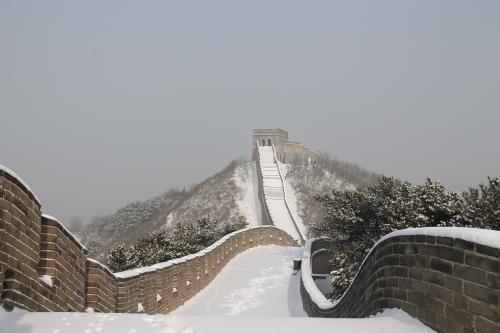 Tourists' activity on mainland China calms down in winter. Except, of course, mentioned above ski resorts. In most regions winters are cold and wind.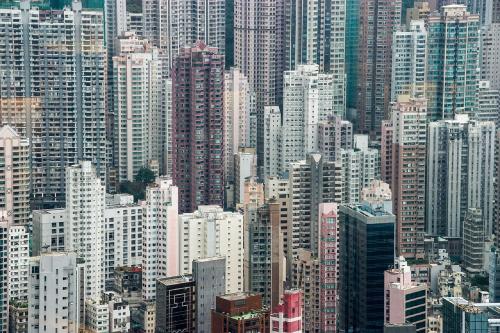 On the other hand China has second most powerful economics of the world, so business tourists are there throughout a year. Anyway it is necessary to check weather in destination location prior to journey.
Beijing
Jan
Feb
Mar
Apr
May
Jun
❄
❄
⛅
⛅
⛅
⛆
-4°C
25°F
-1°C
30°F
5°C
42°F
14°C
56°F
20°C
68°F
24°C
76°F

0.1"

0.2"

0.8"

0.7"

1.4"

8.1"

✈
✈
✈⌘
✈⌘
✈⌘
✈⌘
Jul
Aug
Sep
Oct
Nov
Dec
⛆
⛆
⛅
⛅
⛅
❄
26°C
79°F
25°C
77°F
20°C
68°F
13°C
56°F
5°C
41°F
-2°C
29°F

9.4"

5.5"

2.4"

0.6"

0.4"

0.1"

✈⌘
✈⌘
✈⌘
✈⌘
✈⌘
✈
❄ - cold; ⛅ - comfort; ⛆ - monsoon
t° - average; inch - precipitation
✈ - business trip; ⌘ - excursion
Hong Kong
Jan
Feb
Mar
Apr
May
Jun
⛅
⛅
⛅
⛅
⛆
⛆
16°C
60°F
15°C
60°F
18°C
64°F
22°C
71°F
25°C
78°F
28°C
82°F

1.2"

2.4"

2.7"

5.3"

13"

19"

✈⌘
✈⌘
✈⌘
✈⌘
✈
✈
Jul
Aug
Sep
Oct
Nov
Dec
⛆
⛆
⛆
⛅
⛅
⛅
28°C
83°F
28°C
83°F
28°C
82°F
25°C
77°F
21°C
70°F
18°C
63°F

9"

16"

14"

1.4"

1.8"

0.7"

✈
✈
✈
✈⌘
✈⌘
✈⌘
⛆ - monsoon; ⛅ - comfort;
t° - average; inch - precipitation
✈ - business trip; ⌘ - excursion
Macau
Jan
Feb
Mar
Apr
May
Jun
⛅
⛅
⛅
⛅
⛆
⛆
15°C
59°F
16°C
60°F
18°C
65°F
22°C
72°F
26°C
79°F
28°C
82°F

1.1"

1.0"

2.7"

6.0"

12"

13"

⌘
⌘
⌘
⌘
⌘
⌘
Jul
Aug
Sep
Oct
Nov
Dec
⛆
⛆
⛆
⛅
⛅
⛅
29°C
84°F
28°C
83°F
27°C
82°F
25°C
77°F
21°C
69°F
17°C
62°F

10"

11"

7.4"

4.1"

1.6"

1.9"

⌘
⌘
⌘
⌘
⌘
⌘
⛆ - monsoon; ⛅ - comfort
t° - average; inch - precipitation
⌘ - excursion