Rainy Season in China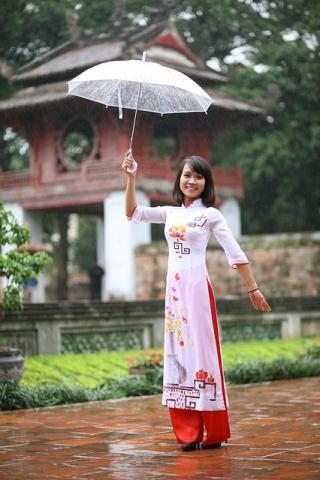 China is the large country that has three main climatic zones: continental, subtropical and tropical. Regions with temperate climate have distinct seasons and relatively dry weather. Central part of the country has hot and rainy summers and cold winters. Rainy season is there in late summer. North-eastern provinces are much drier.
In southern part of China there's long, hot and rainy summer and winter is short and cool. Precipitation is distributed over a year. South-eastern lands have tropical climate and pronounced rainy season that runs from May until October. Heavy downpour is often accompanied by destructive typhoons.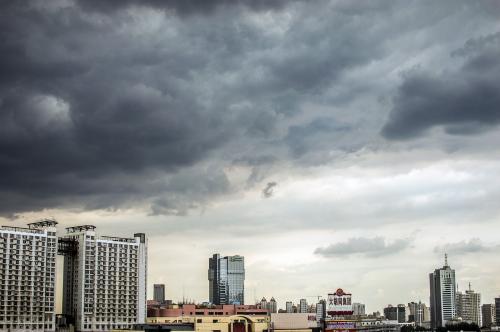 Rainy season in south-eastern China occurs due to collision of continental and marine air masses. Visiting those regions during tropical rains might be dangerous. Abundant precipitation often causes flood that harm both locals and tourists. Travelers should be cautious during rainy season or reschedule visit to south-eastern provinces on other time.
Monsoon Months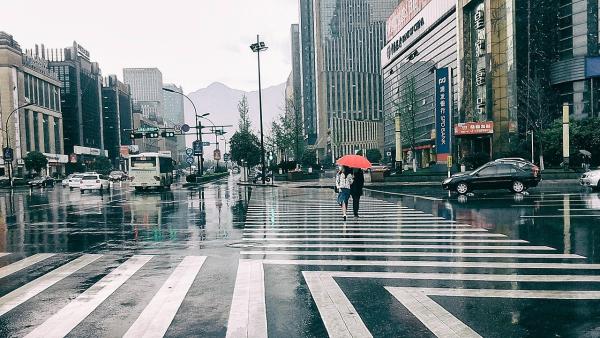 Actual rainy season starts in late May. First days of the month are fine, but amount of rain gradually grows. Influence of monsoon winds is especially pronounced in part of China that is located to south from the province of Guangdong.
Contents: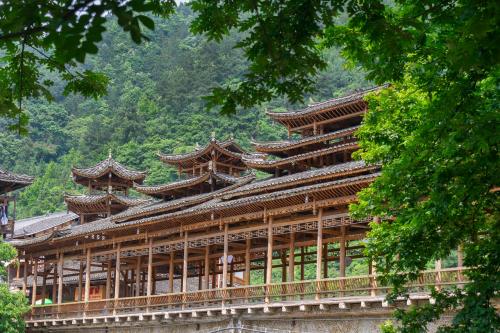 During first month of summer amount of precipitation gradually increases, but it is usually lesser than in the middle of rainy season. Showers are powerful, but short. Typhoons start to roll over the island of Hainan.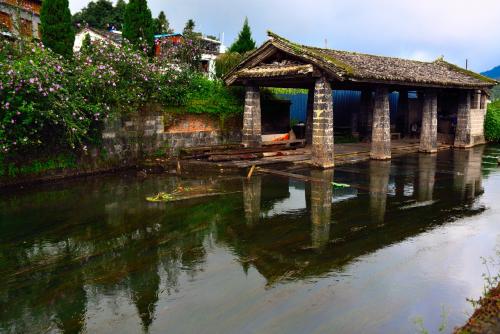 In the middle of summer most of Chine suffers from heat. In southern regions rainy season is at its peak. In addition to heat coastal areas are exposed to hurricanes, torrential rains and typhoons.
In August nature calms down bit by bit. Middle of the month offers relatively comfortable weather, but sudden strikes of heavy rain are still possible.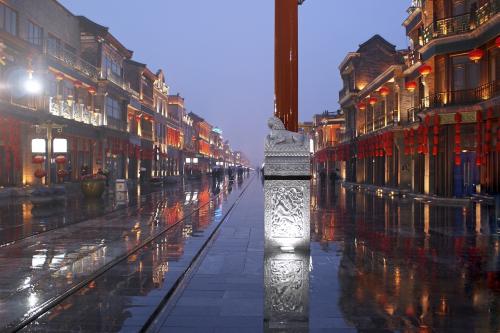 In terms of weather first month of autumn is more like summer. With the beginning of the month typhoons and tropical rains start to leave continental part of China. Weather becomes sit better each day.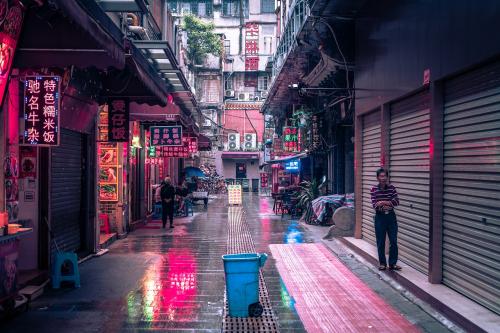 October is the last month of rainy season, but actual tropical showers occur only on Hainan. By the end of the month only southernmost region of Sanya experiences remains of seasonal rage of nature.
Beijing
⛆
May
Jun
Jul
Aug
Sep
days
inch
4
1"
6
8"
10
9"
9
6"
4
2"
Hong Kong
⛆
May
Jun
Jul
Aug
Sep
days
inch
13
13"
17
19"
15
9"
15
16"
13
14"
Shanghai
⛆
May
Jun
Jul
Aug
Sep
days
inch
5
3"
8
5"
7
4"
7
5"
7
4"
Macau
⛆
May
Jun
Jul
Aug
Sep
days
inch
10
12"
9
13"
11
10"
10
11"
8
7"