Spring in Quotes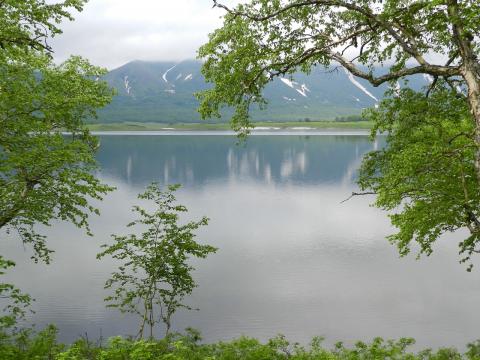 Spring is the most pleasant season of year. It begins with gentle blossoms of primroses and end with powerful burst of scents and life of energy. Foreruns of this burst can be sensed even in winter.
Above all spring is the main hope during cold days of winter.
So no wonder that our ancestors and contemporaries are admire this season. Let's take a brief look at some thoughts and quotes which many famous people of different times had about it.
Quotes About Spring by Famous People
"Spring passes and one remembers one's innocence."
(Yoko Ono)
"Spring is the time of year when it is summer in the sun and winter in the shade."
(Charles Dickens)
"You can cut all the flowers but you cannot keep spring from coming."

"I want to do to you what spring does with the cherry trees."
(Pablo Neruda)
"Spring is nature's way of saying, 'Let's party!'"
(Robin Williams)
"It's spring fever. That is what the name of it is. And when you've got it, you want — oh, you don't quite know what it is you do want, but it just fairly makes your heart ache, you want it so!"
(Mark Twain)
"When spring came, even the false spring, there were no problems except where to be happiest. The only thing that could spoil a day was people and if you could keep from making engagements, each day had no limits. People were always the limiters of happiness except for the very few that were as good as spring itself."
(Ernest Hemingway)
"In the spring, at the end of the day, you should smell like dirt."
(Margaret Atwood)
"It is spring again. The earth is like a child that knows poems by heart."
(Rainer Maria Rilke)
"April hath put a spirit of youth in everything."
(William Shakespeare)
"If people did not love one another, I really don't see what use there would be in having any spring."
(Victor Hugo)
"Now every field is clothed with grass, and every tree with leaves; now the woods put forth their blossoms, and the year assumes its gay attire."
(Virgil)
"Spring is the time of plans and projects."
(Leo Tolstoy)
"April prepares her green traffic light and the world thinks Go."
(Christopher Morley)
"Spring is the true resurrection, the little piece of immortality"
(Guillermo del Toro)
"Spring makes its own statement, so loud and clear that the gardener seems to be only one of the instruments, not the composer."
(Geoffrey B. Charlesworth)
Spring is when life's alive in everything.
(Christina Rossetti)
Sit quietly, doing nothing, spring comes, and the grass grows by itself.
(Zen saying)