Spring in Art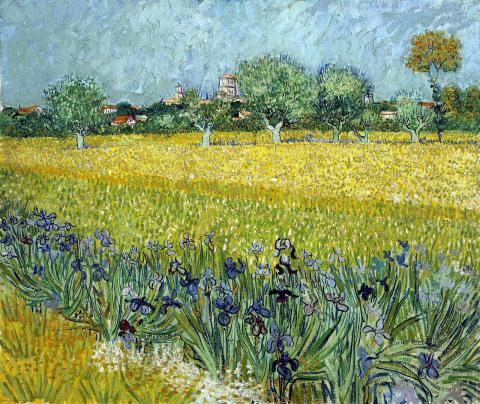 Since ancient times artists were admired by beauty, freshness and power of tender spring. It was visualized as young women or expressed by bare nature and season social activities. Many mythological motives are referring to this season.
Sandro Botticelli's "La Primavera (Spring)" 1483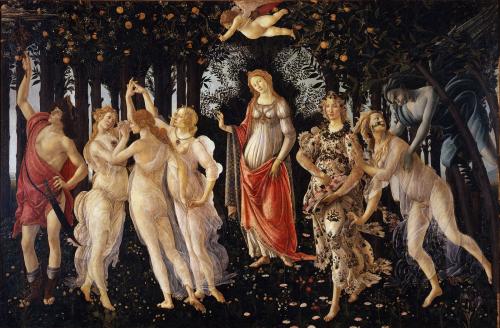 Master imprinted part of ancient Greek pantheon headed by Venus. All characters are placed in blooming orangery with carpet of numerous flowers. Master depicted the triumph of spring, youth and beauty. Currently painting is kept in Uffizi Gallery, Florence.
Giuseppe Arcimboldo "Spring" (from "Seasons" cycle) 1563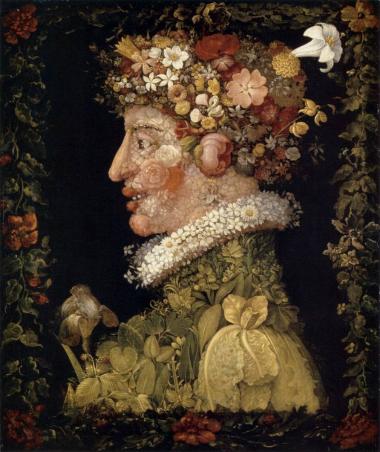 Peculiar manner of Arcimboldo's paintings was highly appreciated by European nobility in XIV century. His works were at the courts of numerous monarchs of those times. Profiled lady's portrait is composed of hundreds of photographically depicted flowers.
Franz von Stuck "The Spring" 1902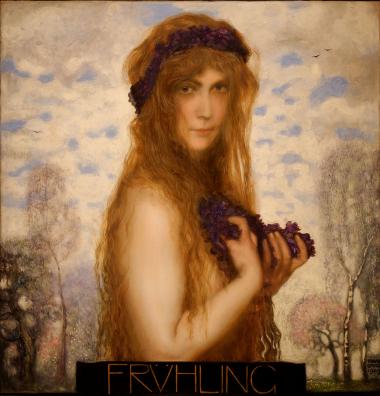 German artist created great humanization of season. Almost transparent pale skin, mysterious glance, beautifully tangled long hair and slight smile along with the deep sky are recreating wrenching expectations and promises of spring. Expressive means of Art Nouveau style are the most suitable for this.
Isaac Ilyich Levitan "Spring.Flood" 1897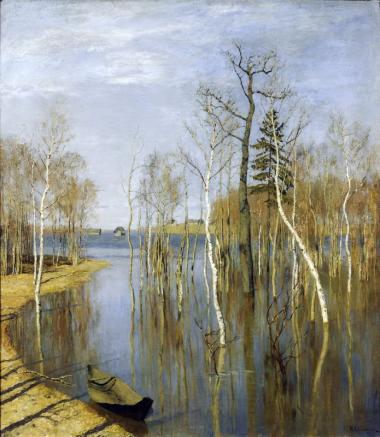 On this painting spring flesh is depicted. Still water is reflecting bright sky and gentle birches which are only intended to cover with first bud. This landscape is composed of bright colors and painted with accurate and confident strokes yet feels lyrically.
Boris Mikhaylovich Kustodiev "The Spring"1921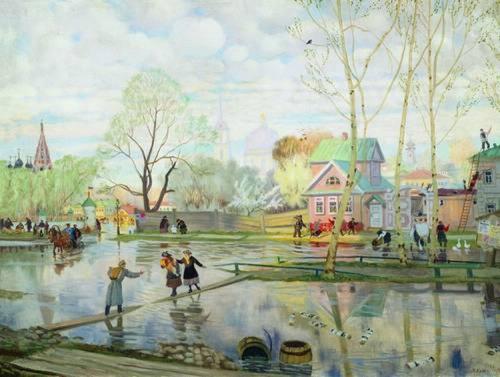 On this canvas Kustodiev masterfully depicted spring atmosphere in Russian town on the beginning of XX century. Clear aerial perspective along with bright colors expresses mood of people. There's no need to worry about flooded streets when air is fresh and pure and sun is brightly shining from above.
Alexei Kondratyevich Savrasov "The Rooks Have Come Back" 1871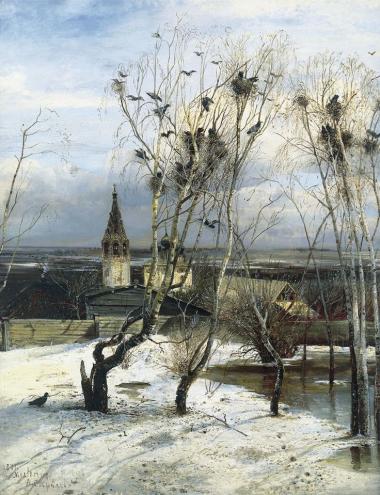 Alexei Kondratyevich has depicted complicate state of transition between seasons by simple landscape unremarkable event at first glance. On this painting rooks are ambassadors of spring in the dull land covered with snow. They've brought melting and first birch buds.
Guo Xi "Early Spring" 1072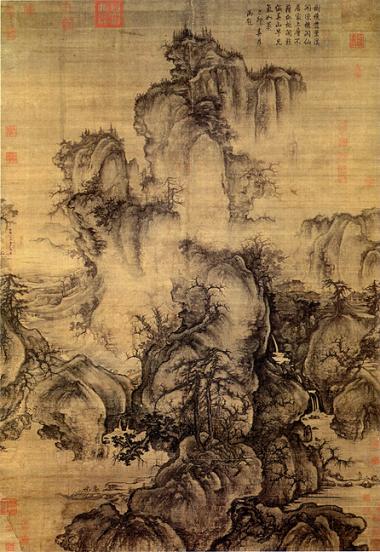 Even ancient Chinese artists admired spring. This painting isn't just simple landscape. This is detailed metaphor of experiences of upcoming spring. This is about vague languor with foretaste of impending joy. It was for the Emperor Shen Tsung and currently stores in China Modern and Contemporary Art Document Research Center.